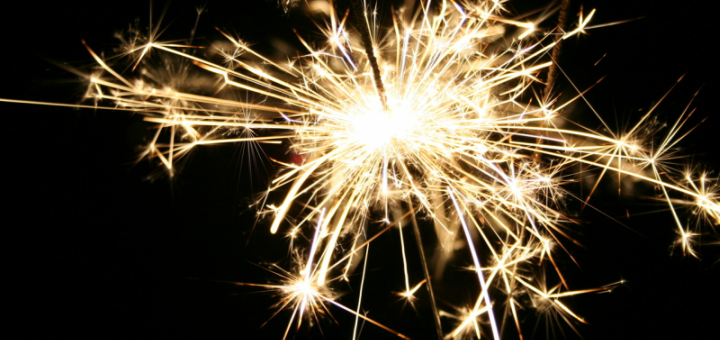 By Stephanie Berghaeuser via Freeimages.com (2006), CC0 Public Domain[/caption] In the comfort of a new year, I think we're in a safe place to let our minds slip back for a moment. A couple of years ago at a women's conference Fr. Andrew Apostoli spoke prophetic words on the year 2017. As Catholics know, the year 2017 marks the 100th anniversary of the Marian apparitions in Fatima, Portugal. Fr. Apostoli's talk was on Our Lady of Fatima.
"I think something big is going to happen. Will it be the end of the world? I don't know. But I think big things will be happening."
He was speaking about 2017. The year our world had one foot off the cliff. The beginning of 2017. We have a new president; there's total outrage. No one is listening to each other. Friendships are lost, families are bruised. Women march. Terrorists attack. People come together. Truth about gender is questioned. There is civil unrest, upheaval. People watch a giraffe and her baby. There's fear of a nuclear war. Friends are diagnosed with cancer. Friends are cured of cancer. Friends' cancer comes back. Miracle babies are born. Families shed tears of joy. Babies are lost. Family and friends shed tears of deep sorrow. The hurricanes hit. People lose everything. People come together. There are fires. Then more fires. People start wondering what's going on. People take down statues. People take selfies. Players kneel, stand, hold hands. Fans stand, cheer, don't show up. Christians kneel, lock fingers, pray. Fr. Stanley Rother is beatified. Vegas happens. Sutherland Springs, TX, happens. The Astros win World Series. Women say "me too." There's outrage over Jerusalem. The holiday season begins and Christmas joy saves us all. Would it be okay to say a bad word right now? Man, what a year. Is it a year to throw out as disaster and never look back? I think that'd be a waste. 2017 was rich in lesson. Lessons that were hard to take and many we still don't understand. Looking back, it is obvious. We have got to get back on track.
"As the family goes, so goes the nation and so goes the whole world." St. John Paul II
We have got to get back to the most basic, fundamental foundation of them all. Our families. We need to put God back in the center. We need to sit as a family and pray. We need to teach our children (and ourselves) about God ... then go from there. If we don't start now, it just might be too late. We all survived last year, and that is a miracle. But, the world still has one foot off that cliff. A look back on 2017 shows how far away many of us are from God. Don't believe in God? Is your heart still beating? There is a God. And He has entrusted a very specific mission to you. Ask him what it is. Make that your New Year's resolution -- to hear God talk to you. The world and its other foot depend on it.
Fr. Andrew Apostoli in Fatima, Portugal (2004) via Flickr. All rights reserved.[/caption] Fr. Apostoli died on December 13, 2017. His death on the thirteenth of the month almost seems like God's "job well done" stamp of approval. Fr. Apostoli, in my opinion, did the best he could to spread the message he knew was entrusted to him by God in a unique way. Here's to Fr. Apostoli, here's to you and here's to our own specific godly missions. May we all be given the courage, zeal and grace needed to execute what has been entrusted to us as best we can in 2018. Cheers!
---
Copyright 2018 Stephanie Stovall
About the Author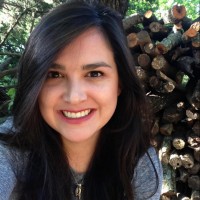 Stephanie Stovall loves Oklahoma State University and hanging out with her husband. She keeps Holy Mary busy praying for patience with her five little boys. Stephanie loves God, Catholicism and evangelizing with all her heart! You can find more of her messy thoughts over on TheBlessedFruit.com