Pixabay (2017), CC0 Public Domain[/caption] About a week ago, I needed to (once again) have a little chat with myself. It was a familiar chat -- the one about not having to be SuperWoman -- but historically, I've been a poor listener when it comes to that topic, especially around the holidays. Lately, I've really been feeling the crunch. I've always said yes to too many things and I've always been able to (somehow) make it all work. But recently, the line between wanting 36-hour days and needing them has become a thin one. When I stumbled across a line in a magazine (thank you, Live Happy!) and found myself, I decided it was time to take stock.
A recent study published in the Proceedings of the National Academy of Sciences found that despite rising income and wealth globally, the stress of having very little free time contributes to reduced happiness, poor sleep and eating habits, and higher levels of anxiety.
Like everyone else, I have free time. I'm not going nonstop from the moment I rise to the moment I fall into bed. But am I using my free time well? I am not. I can't add any more hours to my days (and I'm not really sure I want to), but I can purposefully stake my claim to a portion of the hours I do have. Staking my claim to that time doesn't mean squeezing in a little more work, even if it's work I love. It means taking time for intentional down time. Intentional down time isn't the same as putting unexpected moments to good use (that means it's not checking my email on my phone while I wait in line at Starbucks), nor is it mindlessly engaging in an activity, (so it's not losing track of time while I play games on another electronic device as I watch late-night television or binge-watch The West Wing either). Intentional down time is exactly what it sounds like: carving out downtime (even if it's less than an hour) and choosing what I will do with it. Some days, the carving is the hard part -- actually putting downtime on the list. Other days (usually weekends), deciding how I want to use the time is the hard part. It seems I'm never at a loss for choices. A funny thing has happened since I started trying to reclaim some snippets of free time -- my creativity has stirred. As it turns out, there seems to be a connection between taking time for myself and coming up with topics (besides taking time for myself) for my blog posts. When I allow my brain some down time, it's pretty talented at putting it to good use. All the more reason to continue this downtime habit. It's actually a lot easier than I thought it would be. I'm not naive enough to believe there won't still be busy times where I'm reduced to playing Words with Friends while binge-watching reruns, but I like using time for stuff I want to do instead of just stuff I have to do. In fact, I highly recommend it. So, please -- join me. Pull up a book and a chair and enjoy some quiet time. You'll be glad you did.
---
Copyright 2018 Lisa Hess
About the Author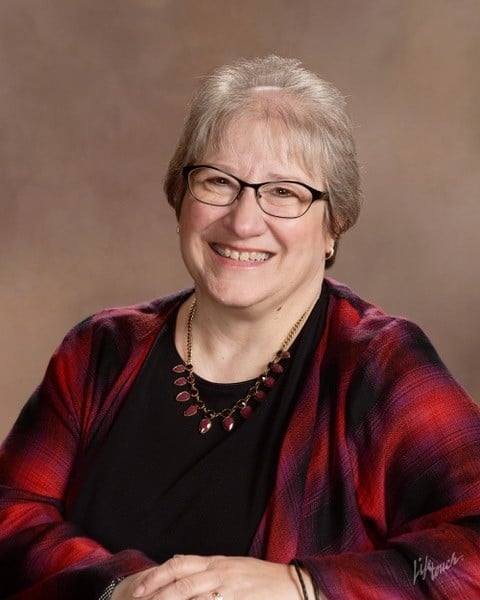 Lisa Lawmaster Hess is a transplanted Jersey girl who writes both fiction and non-fiction. Lisa's latest book is the award-winning Know Thyself: The Imperfectionist's Guide to Sorting Your Stuff. A retired elementary school counselor, Lisa is an adjunct professor of psychology at York College. She blogs at The Porch Swing Chronicles, Organizing by STYLE, and here at Catholicmom.com. Read all articles by Lisa Hess.