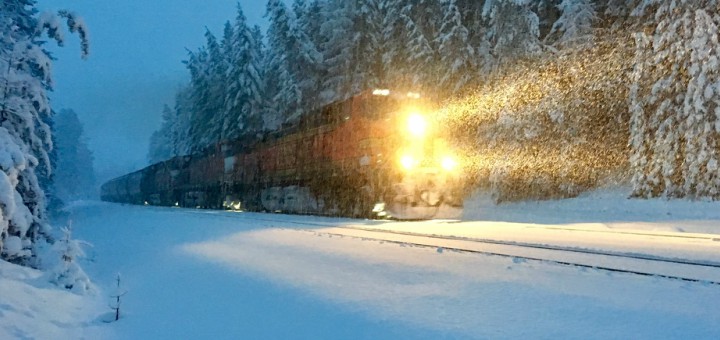 Copyright 2018 Chantal Howard. All rights reserved.[/caption] Christmas heralded a big shift in our family's heart and motivation. It was, of course, the graces of the season that brought this renewal. But more precisely, it was the epic road trip out to the winter wonderland of northern Idaho. We spent two weeks recovering and erasing from our minds a rocky fall, full of wounding words, frustrated feelings and vision-less wandering. The redirection and revitalization came as we reconnected with my whole family. A reunion of the truest sense. I was richly nurtured by my life mentor -- my mom. I was coached by my best friend and lifestyle coach, Rebecca Dussault of FitCatholicMom.com. I reconnected with siblings. My darling kiddos and I got to taste again some of my lost passions. We lived more in those two weeks than I have in a very long time. The four feet of snow didn't slow us down. We had a daily schedule, a meal plan and a desire to fill every moment with purpose, fun, rest, prayer, and wholesome adventures. There were regular mountain outings- snowshoeing, skiing, nordic workouts, snowboarding, winter hikes, crazy sledding, and a epic Christmas-tree hunt in a world that looked just like Narnia. We cooked meals that were nourishing and so delicious, climaxing with the most amazing Christmas feast that was polished off with my own "huckleberry jalapeño wild orange oil chutney" to accompany the prime rib. We drank heartily and healthfully: bulletproof coffee, mulled wine and robust whiskey for a few. We danced for hours, enjoyed Lego competitions with the kids, a full-out ping-pong match in the heart of the home, musical performances, competitions to see who could pull themselves up the fire pole (that was meant for the fun of sliding down. Oh, but not us -- we had to push the envelope just for the heck of it.) We had a gala night where we all dressed up, took on personalities, and acted them out through the night, complete with accents from many different regions and ages past. It was rounded out with Christmas caroling, nursing home visiting, Fulton Sheen readings, hearty debates, night prayers, chanted family rosaries, and beautiful liturgies. After the three-day, snow-packed, drive back to the flat lands of the Midwest, a clear contrast accosted me at the door of our home. Are we going back to the mundane, the sharp, biting, often over-dramatic, self-focused rhythm of the fall, or do we choose a life together, full of clarity, direction, dreams, purpose, vision, harmony, family, and the encouragement of coaching one another to the successes we crave? "Choose life," was the phrase that came to my mind. Just the other day, my hubby took me to see the movie "The Greatest Showman." It moved me deeply through its message and solidified the movement in my heart to embrace a new family attitude. Much of the the music of the movie has become the soundtrack of our year.
"From now on … what's waited for tomorrow starts tonight. Let this promise in me start like an anthem in my heart. From now on. And we will come back home. Home, again!"
Maybe it's just a New Year buzz -- a sheen on hollow homes and hearts. Maybe this heart shift is about glassy, surface goals or shallow hopes. Maybe I will write next month, when we're in the thick of Lent, about the desert, the challenge, the pain, the rejection, the wounds. I know they will come again. Or maybe this inspiration to renew our family life is real and rich -- the continuation of the fundamental mission of our lives and our marriage -- to be vibrant and fully alive for the sake of being beacons to the world and Christ's ambassadors of goodness, truth and especially joy. I pray that even when the trials come this fire for freedom and focused mission remains and I pray that more than just our family is feeling the call to a reawakening. My husband, in his new 2018 Heroic Families speaking theme, has posed the question to the families of our country this way, "What Now, America? 2017 was the Fatima wake-up call announcing the revolution. 2018 is the year we join it. Are we all in?" It's up to us. We have to choose to be dedicated, disciplined, coachable, and "inspirable." Is your heart movable? Can you let your family find a new rhythm even if it feels like the ruts you're in seem too deep to move beyond? Maybe this feels like the 70x7 moment for your family. Who cares? Choose life. It's so much better then the blah of the past. This is what the Christian call is all about. Concrete redirection. Like Fr. Mike Schmitz inspired in us on our LONG trip home, we have to let our lives reflect what we say we believe or we are just believers and not followers of Christ. It takes guts to let our time, our pocketbooks, our jobs, our schooling, our missions reflect the Christian dream. Like the song lyrics say,
"They can say, they can say it all sounds crazy. They can say, they can say we've lost our minds … A million dreams is all it's gonna take … We're walking the tightrope. Never sure, never know how far we could fall. But it's all an adventure. ... So I risk it all just to be with you. And I risk it all for this life we choose."
Lord, we want to be families that lay it all on the line — that dream big, that live full, that risk for the sake of being with You and making it home. Give us the grace in this new year to create, in partnership with the graces You alone give, families that are able to accomplish great acts of kindness, heartfelt prayer, successful ministries to serve the Church and above all loving homes that radiate You to our kids and our world. We are excited to announce one small way in which our family is stepping into this new-year adventure. We have compiled an audio rosary meditation experience to help you in being more excited and faithful in your prayer of the family rosary. Inspired by my Byzantine background and the rosary my mother taught me to pray as a child, we are happy to present to you, "The Family Rosary Chanted." Available now for immediate digital download and pre-orders for audio CD at AromaRosary.com and HeroicFamilies.com. Are you ready? It's time to make our families great again!
---
Copyright 2018 Chantal Howard
About the Author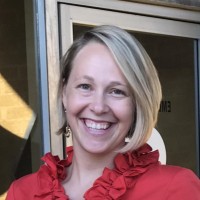 Chantal is a wife and mother of five children. She is a national speaker and author of The School of the Family and The Family Rule. As an essential oil coach, she seeks to help families become healthy, holy and free. Visit Chantal-Howard.com to learn more.