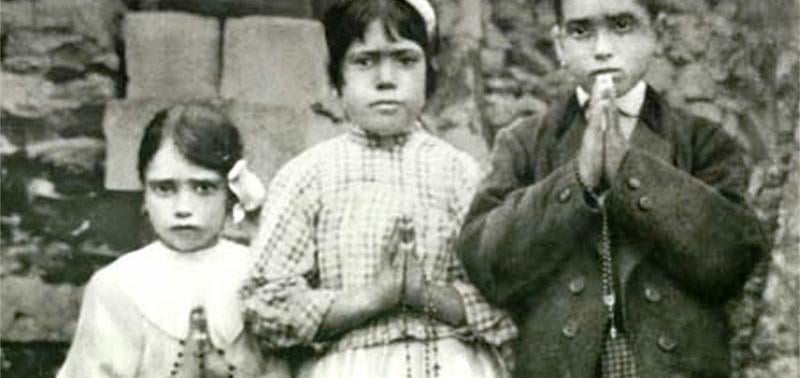 By

Unknown

- http://www.theimmaculateheart.com/immaculate-heart-fatima-rosary-1c.jpg, Public Domain, Link[/caption] It's not too late to make a resolution in 2018 founded on our Catholic faith. A simple scroll with any search engine reveals that some of the most common New Year's resolutions this year include spend less and save more, drink less, get in shape, stop smoking, get organized, improve quality time with family and friends, break the cell phone addiction, get more sleep and do a little more traveling. If followed through, these can be considered beneficial resolutions with a measurable personal pay-off. But what about the bigger picture? As Catholic Christians, it's never been just about you or just about me. The human story is comprised of a universal ensemble on a world stage. It's not a one person ego-drama. We're all a part of the show. As children of God - as our brother's keeper - there's so much more we can do to make a difference.
"We are living in a time and place of intense spiritual battle, and only in taking up spiritual arms will we alleviate the spiritual disease that is at the root of so much of the physical and mental suffering in the world today" - Archbishop Salvatore Cordileone
Archbishop Cordileone consecrated the Archdiocese of San Francisco to the Immaculate Heart of Mary on October 7, the Feast Day of Our Lady of the Rosary, to commemorate the 100th anniversary of Fatima.
"We might not have the power to change world history, but we can change what happens in our own families and communities if we heed the message our Lady gave at Fatima ... This next century can be radically different from the last one, but only if we heed the message and respond to the requests." - Archbishop Salvatore Cordileone
Our Mother's Requests
Five First Saturdays
"Now, a lot of people have forgotten about the Five First Saturdays devotion, but it's still relevant today - wars are still going on! We still haven't seen the fulfillment of Our Lady's promise that "In the end, my Immaculate Heart will triumph." - Fr. Donald Calloway, MIC
On December 10, 1925, our Lady explained the Five First Saturdays to Servant of God, Sr. Lucia dos Santos, the eldest Fatima visionary.
"See, my daughter, my Heart encircled by thorns with which ungrateful men pierce it at every moment by their blasphemies and ingratitude. Do you, at least, strive to console me. Tell them that I promise to assist at the hour of death with the graces necessary for salvation all those who, in order to make reparation to me, on the First Saturday of five successive months, go to Confession, receive Holy Communion, say five decades of the Rosary, and keep me company for a quarter of an hour, meditating on the … mysteries of the Rosary." - Our Lady of Fatima
Why Five First Saturdays?
"Daughter, the motive is simple: There are five kinds of offenses and blasphemies spoken against the Immaculate Heart of Mary." - Jesus to Sr. Lucia, May 29-30, 1930
Blasphemies against the Immaculate Conception
Blasphemies against her Virginity
Blasphemies against the Divine Maternity, refusing, at the same time, to receive her as the Mother of mankind
Blasphemies and offenses of those who seek publicly to implant, in the hearts of children, indifference, disrespect, and even hate for this Immaculate Mother
Blasphemies and offenses of those who revile her directly in her sacred images
"Here, dear daughter, is the motive that led the Immaculate Heart of Mary to petition Me to ask for this small act of reparation. And, out of regard for her, to move My mercy to pardon those souls who have had the misfortune to offend her. As for you, seek endlessly, with your prayers and sacrifices, to move Me to mercy in regard to these poor souls." - Jesus to Sr. Lucia, May 29-30, 1930
A Little Extra Goes A Long Way
Please join me in making reparation to the Immaculate Heart of Mary on the first Saturday of any five consecutive months this year. Download PDF instructions from The Catholic Company on How to Make Your First Saturday Rosary Meditation According to Sr. Lucia.
"In the end, My Immaculate Heart will triumph." - Our Lady of Fatima, July 13, 1917
Be blessed. Be a blessing in 2018.
---
Copyright 2018 Brian K. Kravec
About the Author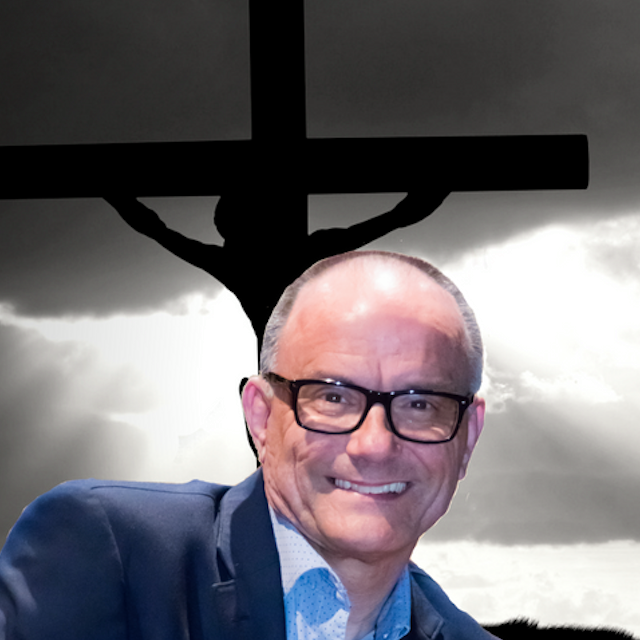 Brian is a cradle Catholic, husband and father. He's the Co-Founder and Executive Director of Possibility Productions, a 501(c)(3) faith event evangelization apostolate in service of the Body of Christ. Brian has proudly served the Roman Catholic Diocese of Fresno on the Board of Directors for KNXT Catholic Television, is the Steward of St. Patrick's Faith Event Ministry for his local parish and a 4th degree member of the Knights of Columbus. Brian and his wife are consecrated members of the Militia Immaculata. For information on the MI and Total Consecration visit Consecration.com.