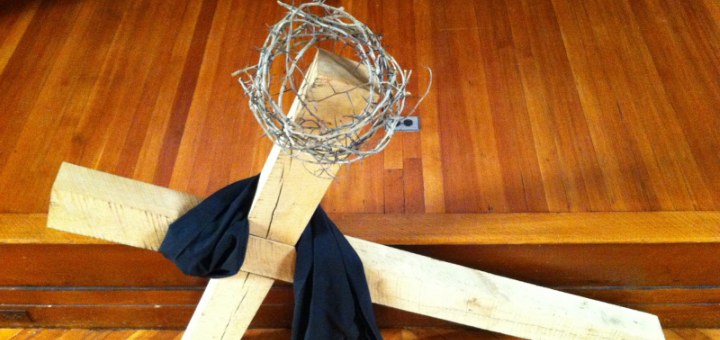 Pixabay (2014), CC0 Public Domain[/caption] Lent is right around the corner and I always seem to have a love/hate relationship with it. Love it because it challenges me and provides opportunity for spiritual growth and true change. Hate it because it challenges me and provides opportunity for spiritual growth and true change. It's difficult to take a real look at ourselves and admit to the areas of our life that need to be sanctified. It's sometimes even painful to be honest about our failures. More often than not, there is more than one virtue that needs to be strengthened. So every year with great excitement I start making a list of everything that I am going to do or give up. No coffee, no sugar, no LaCroix, no seconds, no makeup, no eating between meals. Wake up as soon as my alarm goes off and spend 45 minutes in prayer before the kids arise. No TV, limit screen time, and exercise five days a week. No complaining -- and, of course, be joyful! I can usually make it through Ash Wednesday and perhaps a day or two more, but the being joyful thing always gets me. Why can't I wear sackcloth and ashes and be joyful too? All of the great saints and hermits could manage. I easily grow discouraged that I am not able to stick to the plan and throw in the towel. Well, only 362 more days until the next Lent; I will be sure to nail it then. It is incredibly easy to fall into this trap and I am guessing I am not the only one. An all-or-nothing approach. Wanting to see radical conversion overnight: hey, it happened to St. Paul, and I have 40 days! During Lent the Church calls us to pray, fast and give alms. Nowhere does it mention the amount or to what degree; in her wisdom it is left to each individual. Each in our own state of life, each in our own journey. We all know motherhood presents us with opportunities daily to pray, make sacrifices and to give of ourselves. Perhaps instead of giving up coffee altogether I will make sure to get in 5 minutes of prayer or a morning offering before my first cup and then stop after one. When my husband walks in the door I will tell him about the joys of the day and greet him with a smile instead of throwing him a kid and complaining all about my day. When I go to bed at night, instead of being frustrated with how the day went, I will write down one way that I saw God's love manifested. While searching for the missing socks or sighing at the laundry piling up, I will pray a Hail Mary for each member of my family. Instead of grabbing takeout, I will make dinner and give the money to a homeless shelter. Yes, Lent is a time to stretch ourselves. It is a time to do something that we find difficult, but not without taking into account our state of life because above all it is a time to grow spiritually. A time to become more united with our Lord. So that when Easter comes our hearts are celebratory because we have walked so closely with Jesus that we cannot but truly rejoice in His resurrection, with or without a halo!
How about you? What are you doing for Lent?
---
Copyright 2018 Cassie Everts
About the Author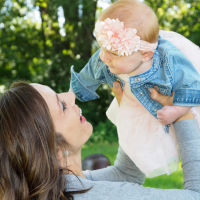 Cassie Everts is a wife, the mother to five little ones in heaven and five children on earth. She is the co-author of Nursery of Heaven: Miscarriage, Stillbirth and Infant Loss in the Lives of the Saints and Today's Parents. She blogs at Everyday Ann where she writes about faith, marriage, motherhood, infertility and adoption. Before becoming a full-time mom, she was a producer at Relevant Radio.