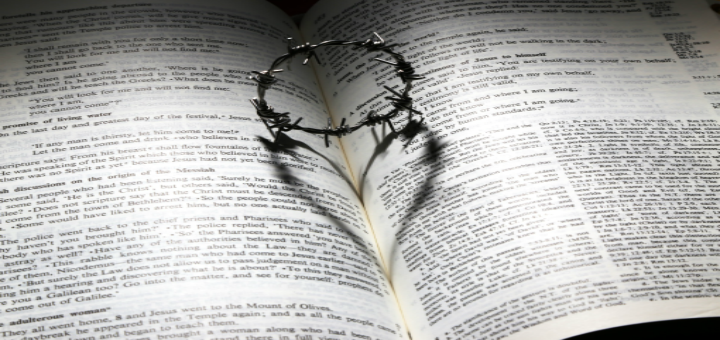 Pixabay (2015), CC0 Public Domain[/caption] Saint Valentine's Day is one of my favorite holidays because it combines some of the best things in life: chocolate, flowers, and showering the people in your life with love and encouragement. But this year I was (more than a little) bummed to learn that Ash Wednesday falls on Valentine's Day. You can't have a day of feasting on a day of fasting! More reasonable people might just move their celebration to another day, but the Swaim family has decided to go with it this year. We plan to celebrate and encourage each other while embracing the call to prayer, fasting and almsgiving.
Here are some Lenten twists on the traditional Valentine's celebrations:
Fast from artificial light after sundown. Instead of watching TV or using electronics, enjoy quiet conversation and prayer together by candlelight or cozied up next to the fire.
Ditch the traditional "sweets" like chocolates or champagne and make "sweet" notes of affirmation and encouragement for each other to find and and savor.
Forget the long lines at the flower shop and make a spiritual bouquet with promises of prayer and fasting for your beloved's intentions.
OR - Go ahead and stop by flower shop and pick up a dozen roses. Then take them together to surprise someone (even a random stranger) at a hospital or nursing home, giving comfort to the sick or elderly.
Skip the lobster and caviar dinner and opt for a simple soup supper. Head to the grocery story for a fun date to purchase food items to give to your local St. Vincent de Paul pantry.
Incorporate prayer into your date with a visit to Jesus in the Blessed Sacrament to pray for each other and all those dear to you. Remember the lonely and those who grieve in your prayers in a special way.
Fasting and embracing the call to conversion doesn't mean we can't celebrate Saint Valentine authentically; in fact, our expressions of love will be fuller if we do!
---
Copyright 2018 Megan Swaim
About the Author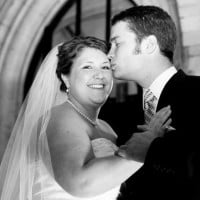 Megan Swaim is an Indiana girl on an east coast adventure. A former high school youth minister, she now gets to minister full-time to her three young daughters and her husband Josh. Megan spends her days homeschooling at the kitchen table, drinking iced coffee, and exploring coastal Virginia.