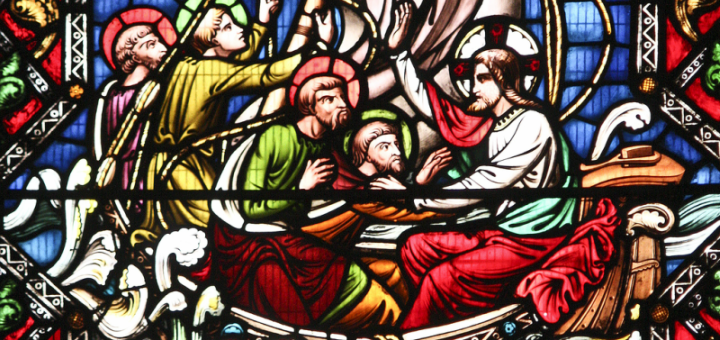 Photo by Fr. Lawrence Lew, OP (2009) via Flickr, CC BY NC-ND 2.0[/caption] My Little Rock Bible study class took a small diversion to study the True Reformers series. It was from that series that I learned about and became a fan of two saints: Charles Borromeo and Francis de Sales. Of course, I had always heard their names but knew nothing about them. Ah, the importance of reading up on our saints. Last Lent I wrote about the book The Spiritual Combat which happened to be a favorite of St. Francis de Sales. Who knew that St. Francis would be influencing me again a year later just as Lent is approaching? He also happens to be the patron saint of Catholic writers. I have been struggling this month with a topic to write. I asked the Holy Spirit for guidance, and it looks like He sent me Francis. In the series we learned that St. Francis wrote a book called Introduction to the Devout Life. Upon perusing it, I saw that it contained tidbits of information on topics like aspiring to a devout life and how to maintain it, prayer and the use of the Sacraments, practicing virtue, dealing with temptation, and self-examination. Francis encourages us not to beat ourselves up when we find ourselves mired in our own sins and temptations. He asks us to recognize and acknowledge our transgressions. He wants us to remain calm and make a firm, humble resolution, with God's help, to put ourselves back on the right track. If we remain on guard, God will see us through. The series video showed a painting of Jesus asleep in a boat during a raging storm. The disciples were scared to death and Jesus was sound asleep. They woke Him up, He calmed the sea, but He was a little annoyed by their lack of faith (Matt 8:23-27). St. Francis pointed out that the storms of life are always around us and that we should not become anxious over them. Jesus is always with us. He will not let the storms overtake us if we place our trust in Him. Even though we may not sense His presence during our difficulties, He is there with us, always. Perhaps in this upcoming season of Lent we will strive to put our trust in God. Try reading Introduction to the Devout Life daily this Lent with your family to help calm the storms of life that all families suffer through. I think it would make a great Lenten devotion. Have a fulfilling Lent.
Saint Francis de Sales, pray for us!
---
Copyright 2018 Michael T Carrillo
About the Author

Michael Carrillo is a retired police officer from a large California metropolitan police department. He is married to Vicki and they have five adult children between them. He is an unabashed fan of Jesuit education, though he regrets not obtaining one himself. Day hikes and walks give him opportunities and inspirations to look for and find God.