Who is Eric Wilson? He is the author of the new novel, Samson: Chosen. Betrayed. Redeemed, which is a novelization of the screen play of the movie, Samson, coming out the weekend of February 16th. He has also written novels based upon the movies, Facing the Giants, Fireproof, and October Baby.
Eric is a New York Times best-selling author and recipient of a Retailers' Choice Award. From an early age Eric wanted to be a writer. Although he was raised in Oregon, his more enduring memories started in Europe, where, as a missionary kid, he traveled with his parents as they took Bibles behind the Iron Curtain. Life was an adventure, full of exotic cultures and peoples. After high school he traveled in eastern Europe and China. Eric and his wife, Carolyn Rose, have two grown daughters and two grandchildren. He loves God, and asks, "If Jesus is the answer, why are we so afraid of the questions?" (Amazon.com)
Everyone has a story to tell. Their story gives us the history to why they are who they are and do what they do. Eric uses his creative gift of words and imagination to make the characters in the book, Samson, become real to the reader. Even the Bible character Delilah will be understood, without condoning her behavior. You may want to re-read the scripture, Judges 13- 16, about Samson. Even though the scripture is not long in length it is packed full of wisdom that you may have overlooked. We all remember that Samson was strong in body. However, the more powerful message portrayed in the book is the great calling God had on Samson's life. Maybe in recalling the story of Samson we will ask ourselves the question, "What is God's calling on my life?" Eric Wilson is a man whose heart is set on God. So I took the opportunity to ask Eric a few questions about parenting. His wisdom comes from the journey he has taken in life. He did not take the journey alone, God accompanied him. Eric and I also spoke a little about what kind of parents we thought God gave Samson. Of course our answers came in part from our imaginations but isn't that what creative writers do, create? I hope this interview will spark an interest in reading his books, as well as viewing the movie, Samson, that he has a hand in bringing to light, and which opens February 16. Remember, we are only as strong as the grace we let God bestow on our life. https://youtu.be/zs8TLeZNSso
---
Copyright 2018 Ellen Mongan
About the Author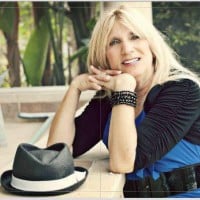 Ellen Mongan, a Catholic writer and speaker, has been married more than 40 years to Deacon Pat Mongan. They have 7 children and 12 grandchildren. Ellen is a host of WOW Radio Podcasts, a religious columnist for the Augusta Chronicle, and has spoken on both radio and television. She is the founder of Sisters in Christ, Little Pink Dress Ministry, and Women-Fests.