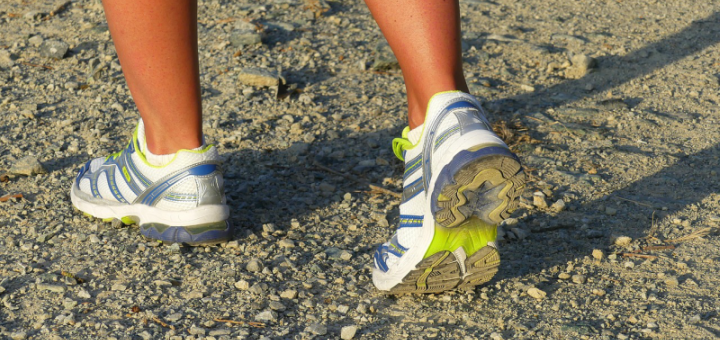 Pixabay (2017), CC0 Public Domain[/caption] Are you a fitness fanatic? I am not a fitness fanatic. I do enjoy many different kinds of exercise, though, and I know I feel my best when I make an effort to stay physically active. As a result, I am pretty good at sticking to a regular exercise routine. I usually make time to work out early in the morning, after my husband leaves for work and before the start of my own workday at home. Usually. But wintertime comes with a whole new set of fitness challenges. Last month, right about the time that a deep freeze settled over the state of New Hampshire (and many other parts of the country), I found myself completely unmotivated to engage in any kind of regular exercise. "I feel like the only sensible thing to do is to spend every day sitting on the couch, hiding under a blanket near the wood stove," I complained to a friend. My friend nodded in agreement. "Yup. We're in survival mode," she said. But survival mode or not, I must acknowledge that hibernation instincts are not good for my health. If I couple physical inactivity with wintertime cravings for creamy soups and carb-loaded casseroles, I will emerge in the spring with low energy, high blood pressure, and extra pounds. With local roads covered in snow and ice, however, outdoor running is out of the question for now, so I must turn to my old friend, the trusty treadmill. Some people call it the "dread" mill, but I think that's rude. We just need to mix it up a bit! Try some new workouts that don't take too long and hold your interest by changing speeds and inclines throughout. This winter, I have been rotating through three different short treadmill workouts that focus on quick speed intervals, longer intervals, and inclines. I am sharing links to them here, in case you will enjoy adding them to your workout rotation too. Each of them is done in 30 minutes or less and keeps your brain occupied with changing inclines and/or speeds. Speed Interval Treadmill Workout This one is done is just 25 minutes! I especially like that it is completely adjustable to individual fitness levels. If it feels too hard or too easy for you, change the speeds to match your needs. The key in this workout is to use three different speeds: walking (easy, 3 here), jogging (moderate, 4 here), and running (hard, 8 here). Pyramid Treadmill Workout In this workout, you vary your speed and hold intervals for 5 minutes, 4 minutes, 3 minutes, 2 minutes, and 1 minute, and then repeat. Again, you can easily adjust the speeds and/or times to your level of fitness. Incline Treadmill Workout In better weather, I like the challenge of running hill repeats outdoors on a nearby country road. Since that road is currently covered in snow and ice, however, this indoor alternative on the treadmill is a great substitute that gives me a similar challenge. You'll be so busy changing speeds and inclines on this one, the workout will be over before you know it! If you don't have a treadmill, or are looking for other kinds of indoor workout alternatives, I have found that Youtube offers a lot of free, easy-to-follow workouts to suit a variety of fitness levels and preferences. Here are some that I enjoy: The Body Coach Joe Wick has tons of different workouts to choose from. Some are cardio workouts, some require weights, and some require no equipment at all. I really like the variety and the fact that many of these are short and adaptable enough for me to do even in a hotel room. Jessica Smith TV Jessica Smith offers a variety of short workouts that focus on different kind of fitness. I like that she is positive and encouraging, and her dog is pretty cute too! Pop Sugar Fitness This channel is part of the popular Pop Sugar fitness website, and it features a variety of workout options from long to short, beginner to advanced, and some are even based on Zumba or feature popular dance moves, so there is something for everyone. Browse through and you are sure to find something to get your body moving!
How about you? In what ways are you staying motivated to keep moving this wintertime? What are some of your favorite indoor workouts and fitness tips? I can't wait to be inspired by you!
---
Copyright 2018 Danielle Bean
About the Author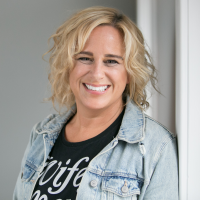 Danielle Bean is an author, speaker, and podcaster. She and her husband Dan have 8 children and live in New Hampshire.