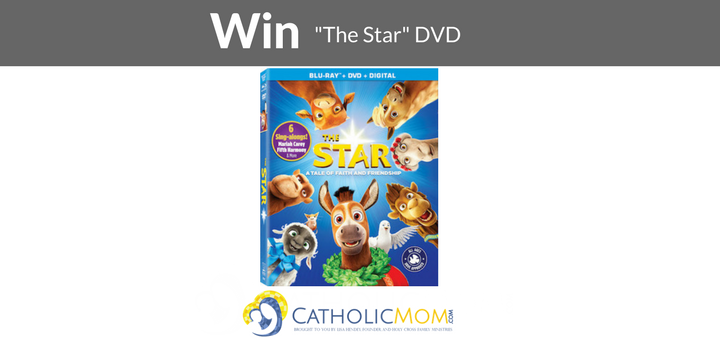 I missed The Star when it came out before Christmas, but I enjoyed it thoroughly, even in February. My kids were never ones to limit their Christmas-movie viewing to December, no matter how hard I tried to keep them from checking out A Charlie Brown Christmas from the library in the middle of summer. Unlike most of the Christmas specials you see on TV, The Star is a reverent retelling of the story of the birth of Jesus, beginning with a lovely recounting of the Annunciation. After Mary gives her fiat, animals marvel at an unusual celestial event. Bo, the donkey, comments, "Things are changing. That star means something." I was charmed by Joseph and Mary. No Disney prince and princess here, they are good-looking without being unrealistic, and Joseph is sweetly protective, loving, and tolerant of Mary's fondness for that little stray donkey. The Three Kings' camels steal the show and provide comic relief. Even the arrangement of "We Three Kings" in the soundtrack underscores their humorous role. But they're not just there to bring the funny -- they have a big part to play in making sure the Wise Men don't return to Herod with information on where he can find the newborn King. There's a wonderful soundtrack backing this movie -- a lot of terrific traditional and new Christmas songs that your family will recognize and enjoy. This movie is rated PG for "thematic elements." I have to say, the Holy Family encounters some very real, very scary threats on their journey to Bethlehem, so keep this in mind if you're watching with very young or sensitive children. Enjoy The Star with your family, because the Christmas story is worth watching at any time of year. The Star DVD is filled with more than an hour of engaging bonus materials including the "Star-aoke: Sing Along with Bo & Friends," a dance along to "Life Is Good" by A Great Big World, plus a collection of fun lyric videos that will have you singing along to the inspiring music from The Star.

Families can enjoy crafting and baking with "how-to" videos "Star Mason Jar Votives" and "Sweet and Sparkly Stars," and they also can go behind-the-scenes to explore the amazing talent who bring these characters to life.

In "Faith All Year Round," renowned pastor and motivational speaker, DeVon Franklin delivers a fun and engaging children's sermon discussing the themes of the film and keeping the spirit of this inspiring story alive in us every day. Enter below to win your copy of The Star! Two winners in the USA will receive The Star on DVD. Contest ends Monday, March 5 at 11:59 PM. Winner will be notified by email and will have 48 hours to claim the prize. If prize is unclaimed, an alternate winner will be chosen. a Rafflecopter giveaway
Enter today to win your copy of The Star on DVD!
---
Copyright 2018 Barb Szyszkiewicz, OFS
This article contains Amazon affiliate links; your purchases through these links benefit the author.
About the Author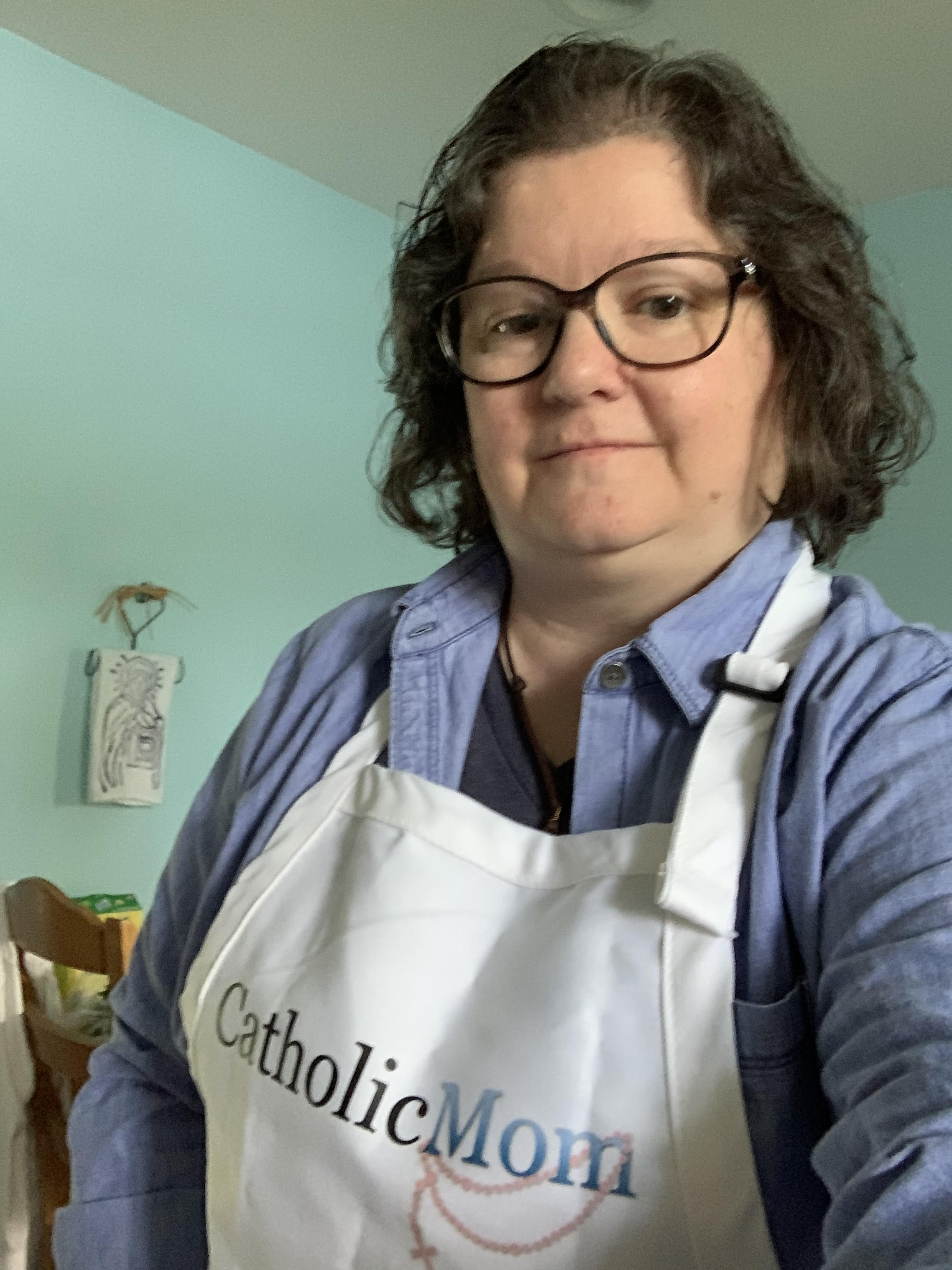 Barb Szyszkiewicz is a wife, mom of 3 young adults, and a Secular Franciscan. She is editor at CatholicMom.com. Barb enjoys writing, cooking, and reading, and is a music minister at her parish and an avid Notre Dame football and basketball fan. Find her blog at FranciscanMom and her family's favorite recipes with nutrition information for diabetics at Cook and Count. Her booklet, The Handy Little Guide to Prayer, is coming in May 2021 from Our Sunday Visitor.