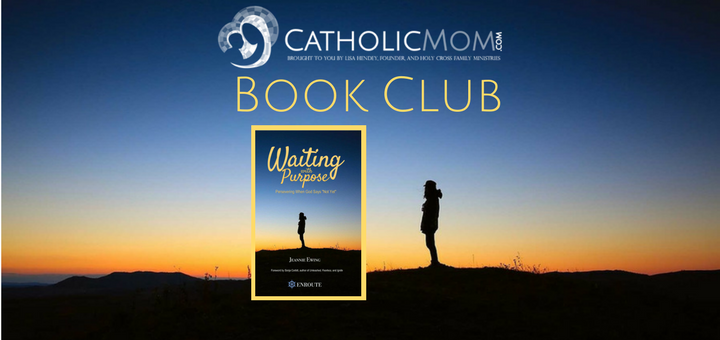 Welcome to the Waiting with Purpose Book Club! We're reading Waiting with Purpose by Jeannie Ewing.
Art used by permission of En Route Books & Media. All rights reserved.[/caption] CatholicMom.com author Jeannie Ewing's newest book, Waiting with Purpose, explains how we can use those moments of waiting we all experience to grow spiritually. Jeannie shows why God sometimes asks us to wait, and how He speaks to us in the times when nothing seems to be happening. How can the time spent waiting bear spiritual fruit? Jeannie notes, "waiting is God's gift to us, and we must unwrap it only when He reveals the time."
We're piloting a new Book Club format with our Waiting with Purpose Book Club, inviting our friends on social media to join in! Here's how it will work: On Saturday, March 17, we'll feature an interview with the author, here on the website. Monday through Friday, March 19-23, look for Book Club posts on Facebook. These will include quotes from the book and prayer/action prompts for you. We'll wrap up our Book Club on Saturday, March 24, here on the website with a review and reflection on the book as a whole. You can purchase this book on Amazon (Kindle, hardback and paperback formats are available). Start your own Waiting with Purpose Book Club with your friends or parish group and save: the publisher is offering a box of 12 books at a 20% discount. Receive CatholicMom.com newsletters in your inbox, including the Book Club emails! Please note that if you've received Book Club emails in the past, you're already signed up for this one, so you won't need to subscribe again unless your contact information has changed.

*

indicates required
Art used by permission of En Route Books & Media. All rights reserved.[/caption]
---
Copyright 2018 Barb Szyszkiewicz, OFS
About the Author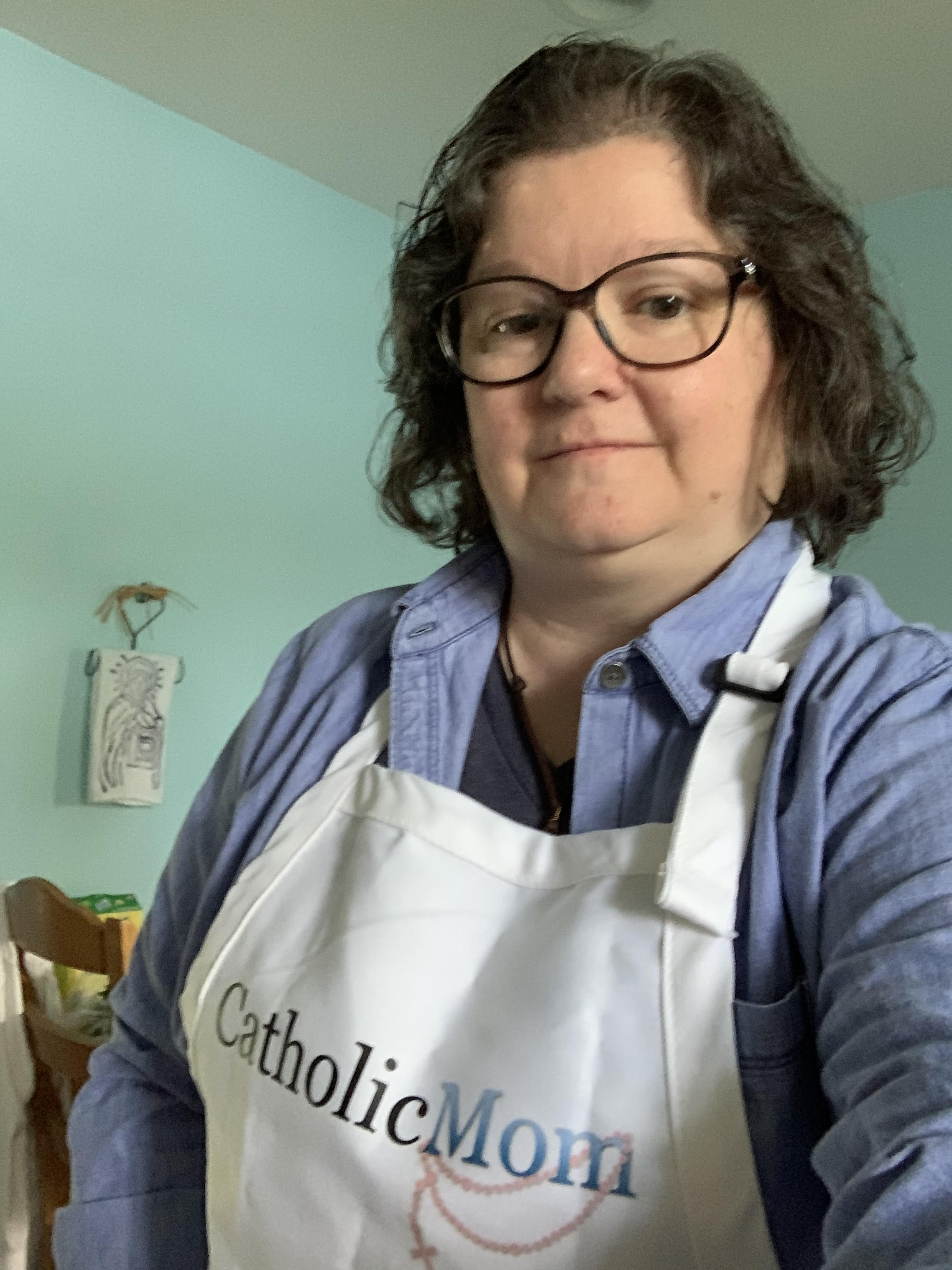 Barb Szyszkiewicz is a wife, mom of 3 young adults, and a Secular Franciscan. She is editor at CatholicMom.com. Barb enjoys writing, cooking, and reading, and is a music minister at her parish and an avid Notre Dame football and basketball fan. Find her blog at FranciscanMom and her family's favorite recipes with nutrition information for diabetics at Cook and Count. Her booklet, The Handy Little Guide to Prayer, is available now from Our Sunday Visitor.