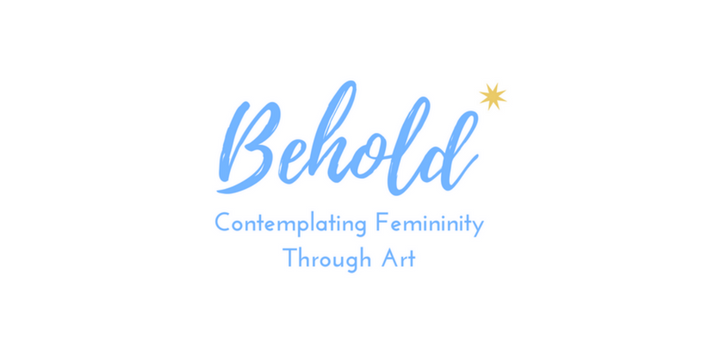 Thomas Eakins,The Crucifixion. 1880, Oil on canvas, 8 feet × 54 inches (243.8 × 137.2 cm), Philadelphia Museum of Art, Gift of Mrs. Thomas Eakins and Miss Mary Adeline Williams, 1929-184-24. Used by permission of the Philadelphia Museum of Art. All rights reserved.[/caption] "I thirst." These words of Jesus on the cross express his physical longing … a desire that we can relate to. Thirst expresses a lack, a desire that not only wants to be filled, but needs to be filled. But this thirst of Christ goes beyond just the physical … this is a craving for something deeper. This is a thirst for love. Often, what establishes relationship is one's face- a glance of the eyes, a smile, or even just a nod- all express what we feel and communicate to others with our bodies. But, in Jesus' solitude expressed in this image, His face is unrecognizable … the very thing which shows who one is -- is hidden. Jesus' face is veiled, and we can sense his loneliness. Like all of us, He desires to be seen. To be known. To be loved. He longs to be received. Jesus is on the marriage bed of the cross, giving His life for us, His Bride. Place yourself in this scene. As you do this, hear the words of Christ to you, "I thirst." In His need for love, Jesus wants you … with your strengths, weaknesses, desires, and failures. He wants to love you and be loved by you- in the uniqueness of who you are. Will you receive Him? Jesus embraced this suffering for love of you. His cross is a reminder for us -- He asks us to be one with Him in embracing our crosses. During this time of Lent, we are called to ponder Christ in His Cross. As you go through this season of prayer, fasting, and almsgiving, be the one who quenches the thirst of Christ. He is calling out to you, asking for the gift only you can give. Jesus' thirst is a call to us. We all have that innate desire for love. Like Christ, will you allow yourself to sit in the ache, to invite Him to fill it?
Dear Sister in Christ, how can you bring your own longing for love for Him to fill? Let your thirst meet His.
---
Copyright 2018 Katie Woltornist
About the Author

Katie Woltornist is the author of Behold, the Joyful Mysteries, a book dedicated to helping women pray and grow in intimacy with God through art. This book is also great when used in a group setting. She is the founder of Behold, an organization devoted to helping women know of their dignity through praying with Sacred Art. Learn more about Behold. Connect on Instagram at @behold.visiodivina or facebook at @beholdvisiodivina.