Have you ever read a book by a pope? Don't let the thought of doing this intimidate you. While some books written by popes are scholarly works of theology or philosophy, there is plenty out there that's accessible to every reader. I've been enjoying a new book by Pope Francis, Our Father: Reflections on the Lord's Prayer, published this March to mark the occasion of the Pope's fifth anniversary of election. This book is based on a conversation between the Pope and Fr. Marco Pozza, a priest and prison chaplain in Padua, Italy, and has been supplemented with some of Pope Francis' meditations on the Lord's Prayer from homilies and general audiences during his papacy.
On this day when we celebrate Saint Joseph, foster father of Jesus and the earthly example of fatherhood in the life of Our Lord, some of the meditations in this book are particularly appropriate.
"The first thing needed is this: that the father be present in the family. That he be close to his wife, to share everything, joys and sorrows, hardships and hopes. A father needs to be close to the children as they grow up; when they are playing and when they are working on a task; when they are carefree and when they are troubled. He needs to be there when they are outgoing and when they are withdrawn; when they are daring and when they are fearful; when they make a misstep and when they get back on track; the father must be present, always" (35-36). "The Church, our mother, is committed to supporting with all her strength the good and generous presence of fathers in families. For the younger generations, fathers are the irreplaceable guardians and mediators of faith in the goodness, of faith in the justice, and faith in the protection of God, like Saint Joseph." (38)
A priest who used to be stationed at my parish was widely known for very deliberately slowing down the Lord's Prayer when it's recited at Mass. It's not because he was being ornery. It's because he wanted everyone to take the time to listen to each and every word that we are praying. Father Hilary stated on more than one occasion that we must not race through the Lord's Prayer – we must savor every word, as that is the prayer that Jesus taught us to pray. Similarly, one of my fellow parish musicians puts great importance on singing the Lord's Prayer at Sunday Mass. "Jesus gave us these words," he notes. "We should sing them" just as we sing the Gospel Acclamation and the "Holy, Holy, Holy." Whether we reverently recite the words or sing them, they are the words that Jesus gave us. Spend a few minutes each day praying with this new book by Pope Francis. Read a paragraph or a chapter. Meditate on the wisdom you find there. And close by praying those words that Jesus gave us.
---
Copyright 2018 Barb Szyszkiewicz, OFS
This article contains Amazon affiliate links; your purchases through these links benefit the author.
About the Author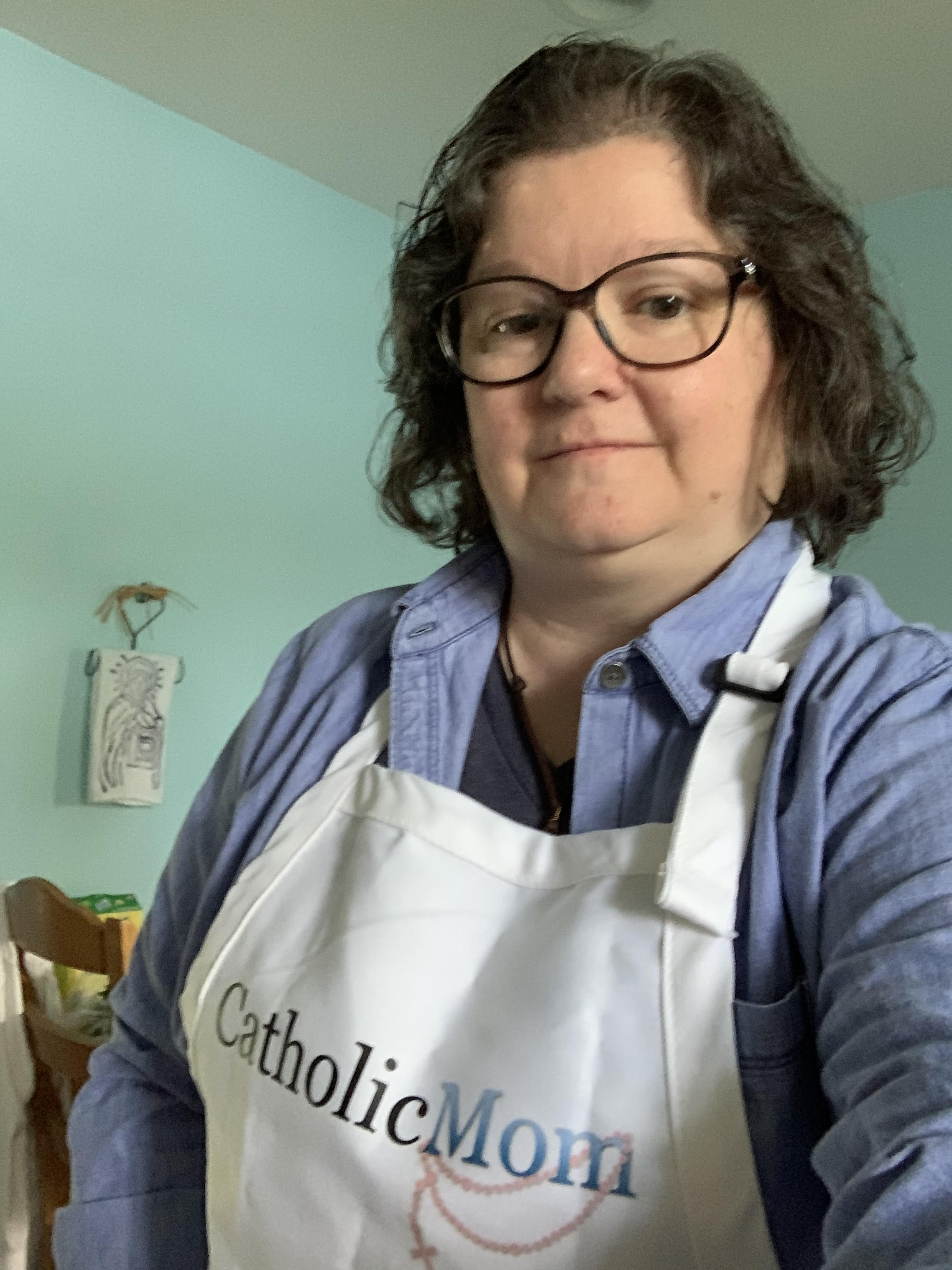 Barb Szyszkiewicz is a wife, mom of 3 young adults, and a Secular Franciscan. She is editor at CatholicMom.com. Barb enjoys writing, cooking, and reading, and is a music minister at her parish and an avid Notre Dame football and basketball fan. Find her blog at FranciscanMom and her family's favorite recipes with nutrition information for diabetics at Cook and Count. Her booklet, The Handy Little Guide to Prayer, is coming in May 2021 from Our Sunday Visitor.