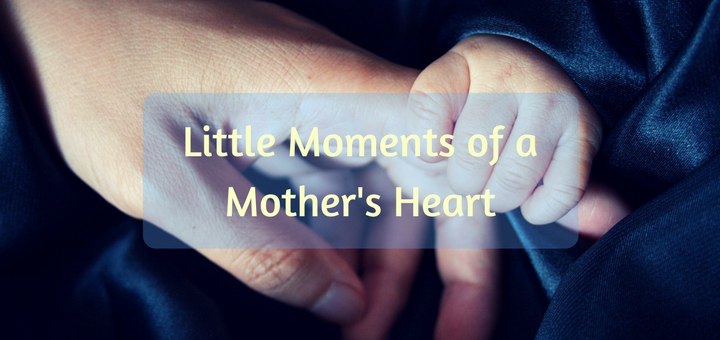 Pixabay (2010), CC0 Public Domain[/caption] We live in a busy world. All around us, there seems to be constant noise -- between traffic, telephones, internet, and television, we find ourselves rushing like never before. When we get a rare moment to slow down and revel in the silence, many times we relax to the point of falling asleep. The demands of today are also increasingly burdensome, often leaving us feeling as though we are being pulled between our marriages, our families, our work, and volunteer commitments. We shuttle our children between their respective commitments -- school, sports, and other extracurricular activities. We struggle to slow down, and we struggle to find time, not just for ourselves, but for our families, and perhaps sadly, for God. In the hustle and bustle of our lives, it's easy to overlook the little moments around us. It's easy to get caught up in the near-constant activity, and stop noticing moments which can inspire us, or make us contemplate deep thoughts. Not long ago, I was watching my oldest son dig through a pit of toys at the grocery store. The sight of him, at his tender age of five, eagerness shining brightly in his eyes, was enough to make me catch my breath. Here was a little guy, entrusted to me by God, who was no longer the young baby I once held in my arms. Instead, in front of me was a vivacious little man, whose hand still fits snugly and willingly in mine. As I relished in his enthusiasm for finding just the right toy, I began wondering about Mary and her relationship with her Son, Jesus. More specifically, I began thinking about Mary's strength and the way in which she silently stood by during Christ's Passion. Mostly, I began to ponder her thoughts about her Divine Son. During a time in which life was slower -- typically with the workday ending around sundown, and not beginning until sunup -- there was more quiet, reflective time. There was not a pressure to keep the house perfectly clean or ensure the children stayed pristine. There was an emphasis on God first, with family a close second. It was during this time a young girl had an angel ask her to accept one of the most important roles in Salvation History -- to become the mother of God. And she said yes. Fast forward just a few months, and this young girl held a baby boy in her arms. Not just any baby, but the Baby who would change the world. Fully human, He would have to adjust from sleeping all day and staying awake all night. He would endure teething pain and growing pains. He would have to learn to control His emotions. Being fully Divine, this little Baby of hers would grow into a young boy who instructed elders in the Temple for three days. He would perform miracles and change hearts, minds, and lives. He would ultimately give His life -- for the salvation of the world. During Christ's journey to His crucifixion, Mary would have undoubtedly felt anguish unlike anything any other mother has had to bear. She also would have had many thoughts and memories course through her mind.
As He was crowned with thorns, blood running down His face, did she recount His first fever and cold as an infant -- and, the tenderness with which she wiped His brow?
As He fell under the weight of the cross, did she recall the time He had a bruised knee as a child -- and, the way in which she encouraged Him to get back up and try again?
As Simon of Cyrene was enlisted to help, did she think about the ways in which she taught Him, through word and deed, the tenets of His faith -- and, how she would gently push Him into His public ministry, with a focus on loving all of God's people?
As she lovingly, heartbrokenly accepted His body from the Cross, did she remember the way in which His hands started out so tiny, so frail, and gradually grew larger -- and, how she was always amazed at how their hands fit together?
In the quiet stillness following His death and burial, as time slowed even further, did she spend moments reflecting on all of the ways in which a child -- her child -- could light up a mother's life?
In Luke 2:19, we are informed, "But Mary treasured all these words and pondered them in her heart." In the stillness of the world around her, Mary shared the precious moments and memories -- not with the rest of the hustle and bustle around her -- but, with God. She treasured and pondered the moments, and she offered thanksgiving to God. As we approach Good Friday, and the upcoming celebratory season of Easter, perhaps we can take a page from Mary's playbook of motherhood, and focus on slowing down. Perhaps we can all find the little moments in our day, and instead of adding to the frenetic pace around us, treasure and ponder those little moments in our hearts. Perhaps we can ask Mary to guide us in recognizing and appreciating the little moments of beauty in our day -- the moments which we often overlook in the hustle and bustle of trying to be everything to everybody. While we spend time celebrating the Lord's Resurrection, perhaps we can remember to intentionally thank God, not just for the little moments, but also for His love and mercy -- and, the chance to make changes in our lives that will benefit our families, and our relationships with God. May we take advantage of the upcoming Easter season by slowing down and relishing our roles as beloved children of God, including Him purposefully in our day-to-day hustle, bustle, and routines.
---
Copyright 2018 AnnAliese Harry
About the Author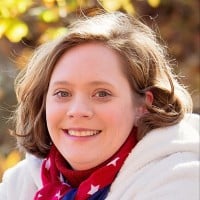 AnnAliese Harry is a proud Army wife to her husband Chris, and a mother to their young children. She has a BA in History, a Masters in Social Work, and has worked with disabled veterans, troubled teens, and in early childhood intervention therapy. AnnAliese volunteers with several military chapel communities and serves as a lector, EMHC, Adoration coordinator, and Catholic Women of the Chapel (CWOC) chapter president and vice president. She blogs about Catholicism, parenting, and military life at A Beautiful, Camouflaged Mess of A Life. Follow her on Twitter, on Instagram, or on Facebook.