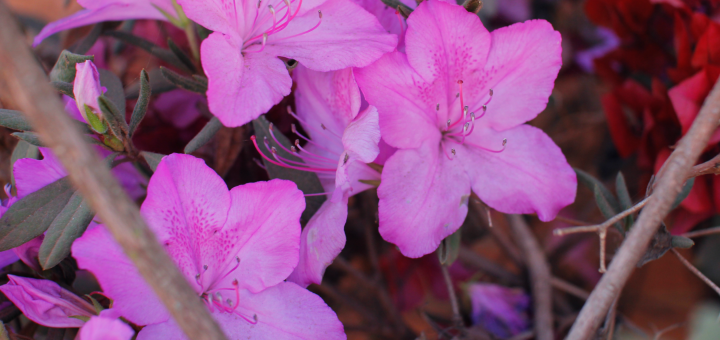 Copyright 2018 Unbound.org. All rights reserved.[/caption] This reflection on the reading for Easter Sunday is from Unbound preacher Father David Noone. Father Noone is one of the many priests that preaches on behalf of Unbound, visiting parishes around the United States and inviting people to live out their faith through sponsorship. As soon as I was old enough to pedal a bike, I'd ride mine to the local library on Saturday mornings and listen, along with 20 or so other kids, to Mrs. Costello, the librarian, read us stories. Her love of stories rubbed off on me. If I close my eyes, I can still see her sitting in her chair and hear her voice as she tells them. My life as a priest, from the day of my ordination until now, has been filled with telling and listening to stories, mostly heart-warming but sometimes heart-wrenching ones. It never ceases to amaze me how a whole life can be summed up in a story. Stories, of course, are at the heart of Unbound. There are the stories of the children and elders waiting to be sponsored. There are the stories of those already sponsored and those sponsoring, how those sponsorships came about and how the lives of all involved were blessed through them. And there are the funny, inspiring and sometimes even sad stories shared by members of the Unbound staff and preaching team at our annual Kansas City gathering. But of all the stories ever told, the greatest is the story Jesus told the day he came back from the dead because lying at the heart of that story is the wonderful truth that there's something in every human life that's simply not killable. The "Good News" that Jesus brought back from the grave on Easter is that there is a Divine Love that lives deep within the hearts and souls of each of us in all its fullness. Thomas Merton, Meister Eckhart, John of the Cross, and all the mystics agree that there's this place within us that sin, abuse, neglect, bias, pain, and trauma has never touched. It's the source of our compassion, insight, courage, refreshment, new life, and love. Fr. Greg Boyle, S.J., is the founder of Homeboy Industries, the largest gang intervention program in the world. In his book, "Tattoos On The Heart," Fr. Boyle tells the story of Miguel, a 23-year-old former gang member who'd become a member of the Homeboy graffiti removal team. As a boy, Miguel had been mistreated, abused, scared and abandoned by his parents. He lived a troubled life on the other side of the law until an experience of grace touched and transformed him. As a "Homeboy," Fr. Boyle marveled at this transformation which seemed to have made Miguel resilient, magnanimous and in possession of a newfound ability to bring together gang members who were former enemies. One day, Fr. Boyle asked Miguel, "How do you do it? I mean, given all the pain and abuse that you have suffered, how are you like the way you are?" Miguel answered, "You know, Father, I always suspected that there was something of goodness in me but I just couldn't find it until one day I discovered, here in my heart, my true self, the self that God sees, and every day since that day I have known who I am and know nothing can touch me." Understanding the story of Easter is discovering what Jesus discovered when he was killed but then rose from the dead on Easter Sunday morning; that there is within us a part of us that is real and unkillable. You can call it whatever you want, "goodness," "God-consciousness," your "true self," "love" or whatever, but nothing in life or in death has any power over it. It can rise above anything or anyone who seeks to harm it. My sister died early one morning this past January. On the Saturday after Easter, my family and I, along with my sister's many friends, will gather to honor her life by remembering her and then burying her ashes. The story of Easter, which we will have heard again shortly before that day, will have reminded us that there is a part of her that never died and has already been raised from the dead. It's that truth, more than our memories of loved ones who have gone before us, that makes the Easter story the greatest of stories. Please pray with me. God of Love, grant us the grace to embrace in full your life within us. Give us wisdom to recognize our own deeply embedded goodness and that of others. Help us to live as true Easter people, inhibited by neither fear nor longing, that we may share your Divine Story, the Good News, in word and deed with everyone we encounter. We ask this in the name of your resurrected Son and our brother, Jesus the Christ. Amen.
---
Copyright 2018 Father David Noone for Unbound.org.
About the Author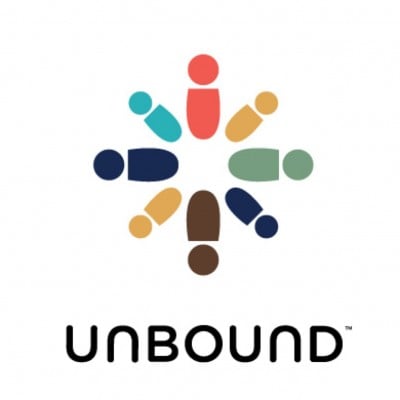 Unbound is an international nonprofit founded by lay Catholics grounded in the Gospel call to put the needs of the marginalized and vulnerable first. We build relationships of mutual respect and support that bridge cultural, religious and economic divides. We bring people together to challenge poverty in 18 countries. We invite you to join us. Find us on Facebook or Twitter.