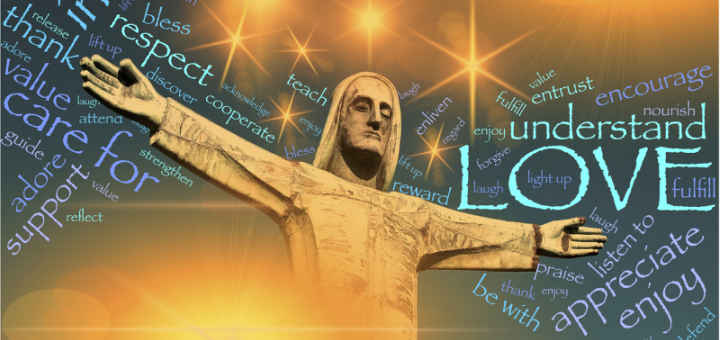 Pixabay (2017), CC0 Public Domain[/caption] God is so good. Moses discovered this in person when he was up on the mountain talking to God and getting the tablets carved with the 10 Commandments. Moses asked God to show Himself and make His presence known to prove to the people they had spoken. He said to God, "Show me Your glory" (Exodus 33:18).
So "the Lord descended in the cloud … passed before him and proclaimed, 'The Lord, The Lord God, merciful and gracious, slow to anger, and abounding in steadfast love and faithfulness'" (Exodus 34:6).
When God wanted to explain to Moses who He is after Moses asked to see His face, these are the characteristics God wanted Moses, and us, to know about Him:
First, that God is merciful. After all, He sacrificed His own Son to save us from our sins! Besides that, every day He forgives us and gives us another chance to try to be sinless. He forgives and forgets our wrongdoings because He wants His children to enjoy life and not be burdened with guilt. God is full of compassion and feels such love as our Heavenly Father. He wants us to be forgiving people as well. Next, God is gracious. He gives and gives and gives to everyone. God is full of compassion and mercy for us. He is always helping us whenever we ask or need it. He answers our prayers with such an abundance of blessings and teaches us how to be selfless. God is slow to anger. That means He does get angry at sin, but He is so patient, self-controlled, and willing to wait for us to make amends for our actions. His anger is merely another expression of His love. He listens when we ask for help and forgiveness, and even changes the course of history when we ask (think of Jonah and Moses). God is abounding in steadfast love and faithfulness. God is gushingly overflowing with love for all of us! He loves with such a perfect, unselfish, generous concern we can't even comprehend. He is also teeming with consistently reliable faithfulness to be all of the characteristics above. We can count on God to always be loving, merciful, gracious and patient with us no matter the sin, the number of times we've repeated that sin, or the depth of our problems. His nature is consistently faithful and constant. This loving Father will never go through a mid-life crises and act differently. He has remained the same lovingly devoted Father through thousands of generations. Reading the Gospels, we get a clear living example of these characteristics of God through Jesus, and an example of how to be more like Him. Jesus exemplified these main characteristics of His Father by always being available to help others, by showing mercy to the sinners, by only showing anger one time in His life, and by giving such gracious compassion to everyone He met no matter their status in society. The Gospels are full of stories of Jesus living out these qualities of God's righteousness. If we want to know how to be more Christ-like in our lives, we need only read this line in Exodus that explains the basis of who our God is and to know what He wants from us: to be merciful, gracious, patient, loving, and faithful.
---
Copyright 2018 Colleen Mallette
About the Author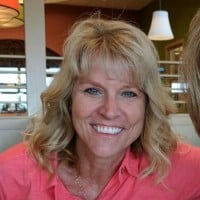 Colleen lives in Ohio and is the proud mother of three young adults. She loves being a full-time stay-at-home mom and a part-time bookkeeper for her husband. She likes to read, write, scrapbook, and volunteer, and is excited to use her talents to share God's love and the hope of His promises through CatholicMom.com. Colleen is co-author of "In God's Hands, Miracles in the Lives of Moms" and blogs at Colleen's Contemplations.