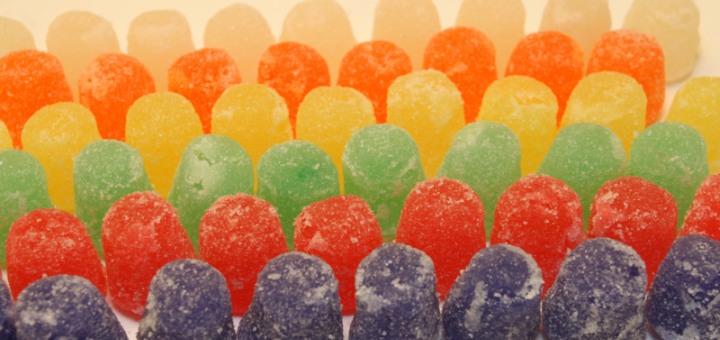 By Russell Smith (2007) via Flickr, CC BY-NC-SA 2.0[/caption] I have a dear friend who likes to talk about "gumdrops from heaven" — sweet little surprises that God bestows on us, reminding us of his love. I have found that when I approach life as if miracles are ever-present, when my daily prayer is to be truly present to God, I am more likely to savor these gumdrops from heaven as the sweet treats they really are. Perhaps my most memorable heavenly treats came to me when I was a young girl, when an unexpected package arrived in the mail, addressed to my little sister and me. Inside were stacks of savings bonds, bought for us by my mother's cousin, Valeria, who had recently died. I knew that Valeria and my mother had shared a special bond, but I had never actually met her. She and her husband lived out West; we were Midwesterners with no money to travel. But I had heard many stories about Valeria — how she had been adopted into the family from Spain, how she had been a military wife, and how she had developed skill as a portrait painter. One of my father's dreams was for Valeria to paint a portrait of my mother, which showed not only his deep respect for Valeria's talent, but also his abiding love for my Mom. I also knew that Valeria loved to dance. My mother thought she had been a brilliant ballerina when she was younger — so gifted that she could have pursued a career in dance. I loved Valeria from afar and felt humbled by the fact that I would never get a chance to thank my ballerina benefactor for the generous gift she gave to my sister and me upon her death. I could only pay it forward. That has meant trying to do my part to bring about little sprinkles of gumdrops from heaven. Whenever I work on a women's retreat … whenever I attempt to share the love of God with my sisters in Christ … I hope that I can help those little gumdrops to rain down on God's precious daughters. I have found that, by adopting an attitude of gratitude, I am able to see the world with new eyes, always looking for those occasions of inspiration when I can see God's grace at work. I believe with all my heart that God will bestow blessings upon all of us today. The question is, do we have eyes to see them?
What "gumdrops from heaven" are you seeing in your life?
---
Copyright 2018 Maria V. Gallagher
About the Author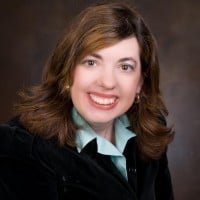 Maria V. Gallagher spends her days advocating for women, children, and families. She is the mother of a beautiful ballerina and a member of the worldwide Cursillo movement. In her spare time, Maria likes to blog, walk, sing, dance, and fill the room with laughter. Read her work at MariaVGallagher.com.