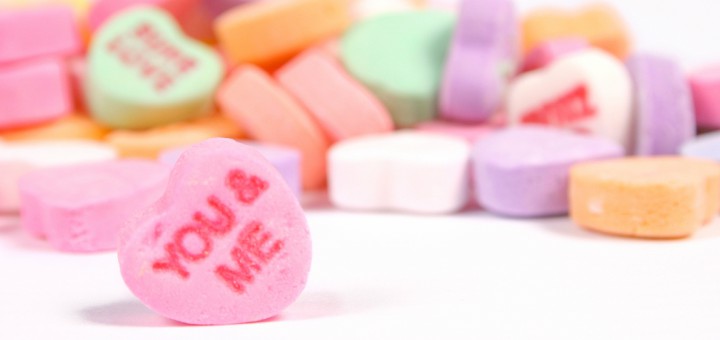 Freeimages.com (2004), CC0 Public Domain[/caption]

He was only seven when his little sister moved in with us -- which means, for seven years he had been the baby of the family, the perfect bookend to his brother, just twenty-three months older. To him, life was stable, happy and complete. At such a young age, it was impossible for me to explain the gentle nudging my heart had felt for several years: the clash between being overwhelmingly grateful for the miracle of my two boys and the absolute longing for the gift of another child. All at once my heart was so full, yet I knew, with certainty, that God was not finished with the creation of our family. I had struggled with this reality for years and could barely reconcile it all myself, never mind expect the heart of a seven-year-old to make peace with it.

Noah was really the only one in our family of four whose "placement" would be altered with the adoption of our little lady. He was the one who was being asked to accept an entirely new role -- that of a big brother. It was a lot to ask, and looking back, I often feel like I should have been more careful, wise, and proactive about helping him prepare his heart to welcome this little lady. I eventually learned, however, that this was not for me to do. It was between his heart, the heart of his sister, and a soft blue blanket that would ultimately bring them together and create a bond unlike anything I would have had the boldness to pray for.

We adopted Mary-Rose at two and a half months of age after waiting fifteen months. Noah's older brother TJ had been excited about a new sibling since the day we had told them we were considering adoption, over a year and a half earlier. He waited with an expectant heart, and when Mary was finally with us, he was never far from her side. He was always asking to feed her a bottle, would run to her cries, and took his role as protector very seriously.

Noah, on the other hand, at least in the beginning, was entirely respectful of this new little person but was very reserved and guarded about his feelings toward her. He could never find the time to feed her with all the Lego building he had to complete and the pictures he had to draw, and he wasn't much for sitting and snuggling, most likely for fear of what his cherished stuffed-animal friends would think.

For the first few weeks, my mama's heart was wracked with empathy for the one whose used to be my baby, and I worried that perhaps we had been too optimistic that everyone would adjust and things would work themselves out on their own. In God's perfect timing however, Noah's heart began to soften toward his sister -- and then, it happened. Noah was sitting on the floor snuggling with his blanket, his coveted-makes-anything-and-everything-better-can't-be-without-it-loved-to-rags blanket. The ultimate comfort for this child of mine was when he found just the right "bite" and fell into his happy place with part of blankie in his mouth and the rest snuggled in his arms. I put Mary down on the rug next to Noah to run and grab something, and when I came back, I found them both sitting silently with blankie in their mouths. Mary had been close enough to grab hold of his blanket and, as if she knew this would be the perfect sign of her desire to connect with him, she took a bite of her own and broke through whatever remaining defenses Noah had.
Copyright 2018 Nicole Johnson. All rights reserved.[/caption]

When I first came back into the room and saw what Mary had done, I was, for a second anyway, rather terrified that Mary had crossed a line and this would not end well. Truth be told, I wouldn't have blamed Noah for tearing it away and asking us to kindly, and swiftly, return this little person that had stormed her way into his life. As it turns out, this moment was the final affirmation my heart had been waiting for. This big brother was indeed taken with his sister and, like a toast among the best of friends or a pinkie promise between childhood besties, this was Noah's undeniable stamp of approval. And all at once, the absolute brilliance of God's plan became crystal clear; perhaps this child joining our family wasn't just about my mama's heart after all.

The relationship that has developed over the past seven years between Mary and her two brothers is one of those answers to prayer that proves God can far outdo any request you lay before Him. When I look at the picture of Noah and his sister and the coveted blue blanket, I see the Easter story come to life. It may sound strange, but that blue blanket, worn and raggedy as it was, pulled these two vulnerable souls toward one another as the cross pulls us toward Jesus. For the first several weeks after Mary moved in with us, the change in Noah's life was his own cross to bear. The questions, confusion, and frustration over mom and dad loving on this tiny stranger was no easy cross to carry. But seven years later, he can look back and realize he carried it well and every step led him right to the heart of our Savior in the joy, love and friendship he has found in his little sister.

I entered this Lenten season, as I do every year, with the intention and hope of changing my heart. Often I don't even know what kind of change I need, but I know there is always ample room for improvement and plenty of opportunity to grow closer to our Lord. God seems to use anything He can to be present to us and challenge us to step closer to Him.

This simple picture really spoke to me this Lent and reminded me that anything is possible if we align our will with the spirit of the man that breathed his last upon that wooden cross. And now that we are on the other side and the stone has been pulled away from the tomb, we can all pick up a corner of the blue blanket and snuggle close to a joy and love that is unlike any other.
---
Copyright 2018 Nicole Johnson
About the Author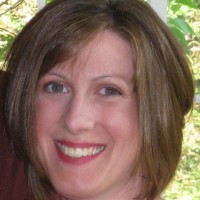 Nicole and her husband have been blessed with three children. Nicole markets the mission of a non-profit that provides early therapies for children diagnosed with developmental delays. She and her husband serve on the board for the New England chapter of Bethany Christian Services, a national adoption agency. Nicole's family advocates for life, adoption, and embracing children with special needs. Visit her blog at Joy in the Journey.