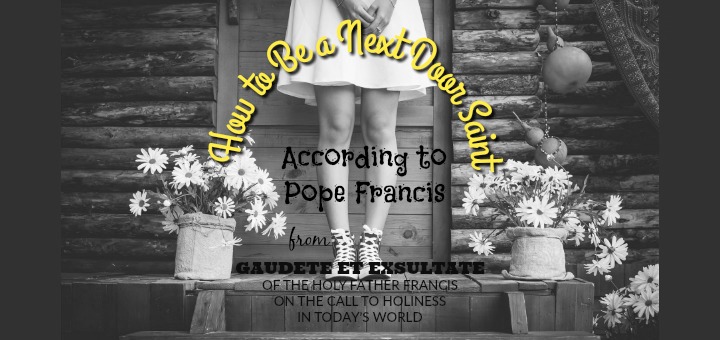 Via Pixabay (2017), CC0 Public Domain; modified by author.[/caption]

I started to read through the Pope's Apostolic Letter that came out last week. After a quick overview of the whole thing and a slower read of the first chapter, I'm loving it.

One section that jumped out at me in my first read through was the idea of paying attention to small details. This came at a very God-incidental moment for me.

I was having one of my monthly pity parties. (Sometimes I even have these more than once a month, but this is my average.) This one was about how tired and frustrated I was with the time and effort I had to give to all these seemingly, unimportant details. "I have so much more important stuff to do!" I shouted aloud in my head at the peak of my party. I didn't want to spend 45 minutes running to a store to get the team snack, or another 75 minutes picking up my son from school and taking him to the doctor, and I didn't even want to spend 10 minutes reading with my daughter, "Who's in the Tree?" I was feeling sorry for myself for all of my "wasted" time dealing with the details of a family.

This was when I took some time to take a quick look at the Pope's new apostolic letter,

Gaudete et Exsultate--Rejoice and Be Glad, the Holy Father's Call to Holiness.

Not far into my quick perusal, I found this quote:
Copyright 2018 Tami Kiser. All rights reserved.[/caption]

Come on, God. You've got to be kidding?

Let's just say, my pity party was over. The ticket to my holiness in this stage of my life

is

these little details -- they actually are very important! My holiness derives from these!!

This message -- a lot like the "do little things with great love," spoke right to my heart. I needed this reminder, badly.

As I got another chance to begin to read the document slowly, I also found great solace in another section about my own personal holiness. Right in the beginning there is a section called, "The Saints 'Next Door.'" Pope Francis encourages us to not only look to those "famous" holy people, but at the holiness of those neighbors (and friends and family) members who live right in our midst. "Nor need we think only of those already beatified and canonized. The Holy Spirit bestows holiness in abundance among God's holy and faithful people."

The Pope gives us some examples of that holiness present in "the patience of God's people." He gives these examples:
In those parents who raise their children with immense love, in those men and women who work hard to support their families, in the sick, in elderly religious who never lose their smile.
I think -- yeah, that's me! (Well, usually ... I do love my children with immense love!) I have potential to be holy, too. He goes on to say, that I can be holy in my own unique way.

What was most inspiring to me, developing this idea of "Next Door Holiness," was what he says in the following section, "The Lord calls." The important thing is that each believer discern his or her own path, that they bring out the very best of themselves, the most personal gifts that God has placed in their hearts (cf. 1 Cor 12:7), rather than hopelessly trying to imitate something not meant for them. We are all called to be witnesses, but there are many actual ways of bearing witness. (Paragraph 11)

I have spent the last few years of my way-past-midlife life deciding what I'd like to be when I grow up. I know I want to be a mother (I already have 10 kids--that's a given), but what kind of mother, and with what gifts? I think I've spent the majority of my life trying to copy everyone else, instead of looking to my own God-given personal gifts. Pope Francis tells us that these testimonies from people considered holy may "prove helpful and inspiring, but that we are not meant to copy, for that could even lead us astray from the one specific path that the Lord has in mind for us."

This has been my journey for the last few years as I have been prayerfully discerning how God wants to use me. Discovering these gifts and traits are part of my journey to holiness. Sometimes I've wanted to trade in my gifts for something different, for something that someone else has. When I feel discouraged in this way, I have to remind myself, that my heavenly Father knows what's best for me and loves me very much.
This should excite and encourage us to give our all and to embrace that unique plan that God willed for each of us from eternity: "Before I formed you in the womb I knew you, and before you were born I consecrated you" (Jer 1:5).

(Paragraph 13)
So sisters in Christ, embrace who you are and find your path to holiness in it.
And finally, I'd like to end with this practical example of daily living holiness that Pope Francis gives. This is the way to be that "Next Door Saint."
This holiness to which the Lord calls you will grow through small gestures. Here is an example: a woman goes shopping, she meets a neighbour and they begin to speak, and the gossip starts. But she says in her heart: "No, I will not speak badly of anyone". This is a step forward in holiness. Later, at home, one of her children wants to talk to her about his hopes and dreams, and even though she is tired, she sits down and listens with patience and love. That is another sacrifice that brings holiness. Later she experiences some anxiety, but recalling the love of the Virgin Mary, she takes her rosary and prays with faith. Yet another path of holiness. Later still, she goes out onto the street, encounters a poor person and stops to say a kind word to him. One more step.

(Paragraph 16)
I hope this will encourage you to look up the Apostolic letter yourself (it's free online) and dive in. Maybe there's something in there that God is specifically saying to you.
---
Copyright 2018 Tami Kiser
About the Author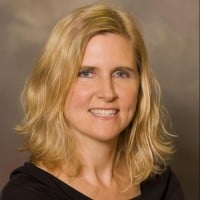 Tami Kiser is a wife, mother, teacher, author, and speaker. She runs a video production studio featuring Catholic speakers. These can be purchased or viewed on Formed. She also is the co-owner and host of a new Catholic Retreat and Cultural Center in the Carolina Mountains called Heart Ridge. She has taught everything from NFP, Zumba, cleaning toilets, Catholic crafting, the hula, bullet journaling, tap dancing, and liturgical living to Saxon Math 54 for the 10th time.