Pixabay (2016), CC0 Public Domain[/caption] Last month, I got the gift of time in the form of two snow days -- in a row! When you write about organizing, two things are sure to fill those days: writing and organizing. So, I took on the task of my home office and blogged about it, creating a scorecard for each day's work and coming face-to-face with a few things I often write about. Here, no particular order, are a few of my takeaways.
It's a process. Yes, I know I say this over and over and over, but it's especially important to remember when tackling a job that looks overwhelming.
Every little bit helps ... but it helps to start big-ish. I initially thought I'd tackle this job fifteen minutes at a time, sorting a pile here and a pile there. I took my first baby step late one night when the house was quiet, only to walk away disheartened, berating myself for letting things get this bad. I promised myself that if I got the snow day I was anticipating/wishing and hoping for, I'd set aside an hour for the office. Two snow days and two hours later, I'd regained my optimism and enthusiasm, as well as some clear space on the counter.
Don't try this late at night. I'm a night person, but I think organizing is a day job. The fresher you are when you start, the less overwhelming the project seems.
Set a reasonable goal for each session. Decide what the goal is before you dig in. Do you want to clear one spot? Work until the timer goes off? Sort through one pile? Yes, these are all small goals. Better to set a small goal you can meet than an overly optimistic goal you're likely to miss. If you meet the small goal, you can always keep going.
Align your goal to your styles. Someone with an

I love stuff

personal style, for example, is likely to struggle with a goal of getting rid of a certain number of items, while a

drop and run

organizer will easily identify with the goal of putting away the trail s/he left behind. Tidy drawers in an otherwise cluttered space are unlikely to satisfy someone with an

I need to see it

personal style, but uncovering just two lost items can be very rewarding to the

I know I put it somewhere organizer

.
An hour on each of two snow days was nowhere near enough time to finish this project, and so the work continues (as do the takeaways). Check back next week for my scorecard and a few more takeaways.
Starting your own intervention? Share your successes here and let us cheer you on!
---
Copyright 2018 Lisa Hess
About the Author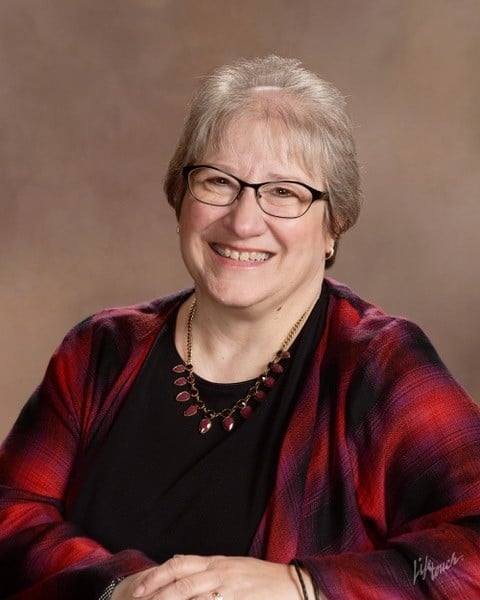 Lisa Lawmaster Hess is a transplanted Jersey girl who writes both fiction and non-fiction. Lisa's latest book is the award-winning Know Thyself: The Imperfectionist's Guide to Sorting Your Stuff. A retired elementary school counselor, Lisa is an adjunct professor of psychology at York College. She blogs at The Porch Swing Chronicles, Organizing by STYLE, and here at Catholicmom.com. Read all articles by Lisa Hess.