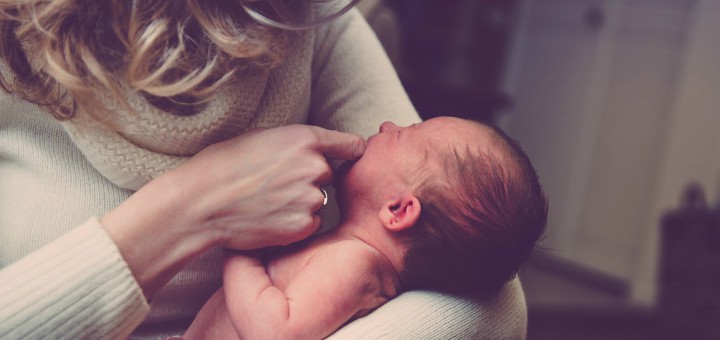 Copyright 2018 Amanda Villagomez. All rights reserved.[/caption]
After withdrawing about a stone's throw from them and kneeling, he prayed, saying, "Father, if you are willing, take this cup away from me; still, not my will but yours be done." And to strengthen him an angel from heaven appeared to him. He was in such agony and he prayed so fervently that his sweat became like drops of blood falling on the ground. -Luke 22:41-44
Thinking about Jesus' Passion within the context of labor is something that has been with me since my first pregnancy because of the booklet for baptismal preparation recommending that pregnant moms remember that no matter how hard their labor hurts, Jesus suffered more. With my fourth pregnancy, from what I can recall, it was the first time that I made the connection between the Agony in the Garden and the feelings of anxiety I feel as my due date approaches. Thinking about Jesus' moments in the garden and how through the uncomfortable anticipation of what was to come, He was still able to embrace the Father's plans for Him, strengthened me and brought me comfort. When my baby was born and she was placed in my arms, I was flooded with a sense of gratitude and relief yet also disappointed that one of the predominant thoughts on my mind was hoping that I would never have to experience the pain of labor again -- a clear indication that I had much room for growth with gladly accepting suffering. Now as I am about a month away from another labor, I ponder my vocation and God's plans for me. I know that while I am once again experiencing my agony in the garden moment, it is also clear to me that pregnancy and labor though specifically linked with the greatest physical pain I have experienced, is also the greatest connection I have to the Paschal Mystery. I can see how different life experiences previous to labor, such as running cross country in high school and walking part of El Camino de Santiago on pilgrimage with the Spanish club in college helped to prepare me for labor by providing opportunities for growth in endurance, perseverance and overall attitude through physical suffering. However, labor has felt like the culminating experience of being able to connect a cycle of anticipation, a willingness to suffer for love, and eventual joy. If meditating on the Agony in the Garden helped me to prepare for labor previously, this Lenten and Easter season I have pondered connections between the Stations of the Cross and actual labor. Some of my thinking has entailed:
Clarity of purpose. When I was reading through the Gospel of John last December, one of the concepts that stood out as appearing again and again was how Jesus explained the clarity of His purpose consistently -- He came to do the Father's will.
We are not called to easy. This is something that came to me as I discerned whether or not to intentionally try to have more kids before my fourth pregnancy. God's plans for us will include challenges and suffering; however, having clarity of purpose can help to motivate us and to aid us in persevering. I thought about my priest's homily related to Matthew 11:30: "For my yoke is easy, and my burden light" and the explanation that it is love that makes the burden light. This is easily applicable to me in the context of labor in which I desire to accept the suffering that comes my way because of the love I already have for the baby I have felt but yet to see. It is also about placing fertility in God's hands and being open to life for love of God and trust in his plans.
The ebb and flow. Amidst the deepest suffering there will be consolations. In labor of course there is the coming and going of contractions. Towards the end the pain is more intense and more frequent, while the spaces of release decrease. Nonetheless, they are still there. Walking around my church meditating on the stations, I think about the acts of kindness being interspersed between the cruelty and greatest challenges on Jesus' journey, such as the juxtaposition of meeting His mother and Veronica wiping His face alongside carrying His cross and His falls. When in labor, I try to remind myself that no matter how hard it hurts, it will be temporary. I also focus on recognizing the kindness of those who are there to support me.
Be a person of hope. Soon before his death, Jesus said to one of the men at His side, "Amen, I say to you, today you will be with me in Paradise" (Luke 23:43). Just as Jesus had clarity of purpose, He also had complete confidence that He would be in paradise. When we are in labor we can hope for things to come as we meet our newborn face to face.
Though it will likely still be a challenge to remember all of this when in the throes of the most difficult part of labor, I am grateful that through the labor process, my vocation provides a pathway to better understand Jesus' love for us and how that in turn strengthens me for my life's journey. I know I will not be able to perfectly embrace the suffering that comes my way as Jesus did, but I have the hope that I will be able to grow through each labor experience towards more closely approximating Jesus' example. Loving Lord, Please help me to mentally prepare for my labor. I want the experience to be an opportunity to grow in faith, trust, and patience when in a physically challenging circumstance -- something that can strengthen me and transfer into other areas of my life. Help me to remember your model of perfectly suffering through your passion with peace based on love for the Father and love of us, that I may grasp on to the peace of knowing you are with me and that I may be willing to endure suffering for love of you and my baby.
How has your vocation helped you to more deeply meditate on Jesus' life, death, and resurrection?
---
Copyright 2018 Amanda Villagómez
About the Author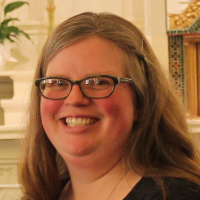 Amanda Villagómez is a wife, mom, and teacher educator. Her five girls range in age from 1 to 16. She blogs at Focusing on the Core to reflect on the journey of attempting to align her life to what matters most in different contexts.