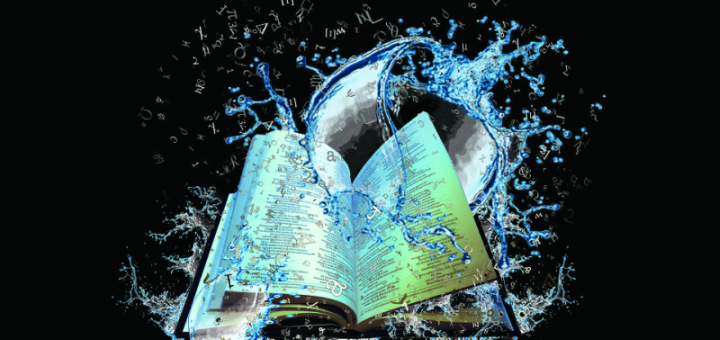 Pixabay (2018), CC0 Public Domain[/caption] How well do we prepare to receive the Holy Spirit on Pentecost Sunday? After reading The Mystical City of God for Lent I realize how poorly most prepare for this auspicious day. Many will attend Mass, bow their heads, ask for continued blessings, and consider our obligation done. It is not enough. Our Lady knew the exact moment when the Holy Spirit was to descend on the one hundred and twenty gathered in the Cenacle. In the days leading up to that moment, these first disciples of Christ spent their days fasting and praying as a community. As Blessed St. Mary of Agreda recounts:
On Pentecost morning the blessed Virgin Mary exhorted the Apostles, the disciples and the pious women, numbering about one hundred and twenty, to pray more fervently and renew their hopes, since the hour was at hand in which they were to be visited by the divine Spirit from on high.
Like Our Lady, we too know the day the Holy Spirit arrives. Fifty days after Jesus conquered death the Holy Spirit returns to us deepening the gifts bestowed on our Confirmation Day. As a child I remember memorizing these gifts: wisdom, understanding, counsel, fortitude, knowledge, piety, and fear of the Lord. The last one, Fear of the Lord, was the one blessing I could relate to in fifth grade. Not because I was afraid of Him, but because I never wanted to disappoint Him. When we disappoint the Lord we separate ourselves from Him. This grace I knew helps me remember my duty to never let Him down. But twelve-year-old students memorize the other graces without truly understanding of their deeper worth and meaning. The beauty and pomp of our Confirmation, I fear, overrode a deeper understanding of this Sacrament. And at twelve years old, it is difficult to comprehend the meaning behind counsel, fortitude, or even piety. I did not understand then how the seeds of these gifts, these graces, need nurturing to grow. And, how these graces grow in abundance as our relationship with God grows closer. On every Pentecost after our Confirmation the Holy Spirit descends once again upon each one of us to deepen and enrich these graces. But we need to prepare ourselves and our families to receive them. As Catholic mothers, we know we need these graces to navigate life's trials. We need wisdom, understanding, and fortitude raising our children to be the future leaders of our faith. Parents are to be examples of piety in a world increasingly agnostic, narcissistic, and divided. And, the grace of counsel is needed so we can teach our children how to unlock Scripture and incorporate God's words into their lives. And having knowledge, choosing right from wrong even when the world celebrates the wrong, is a grace in need of strengthening.
Make the Spirit Alive!
Children will enjoy knowing what truly transpired on that first Pentecost Day. Teach them! Access the link to The Mystical City of God. It will change you, as it changed me. In the fourth book, Chapter One, Our Lady describes the first Pentecost in great detail and its effect on Jerusalem. Not only was the Cenacle bathed in light, the whole of Jerusalem was affected for three hours. It is written that "those who abused our Lord on Calvary choked in their own blood." Others who harmed him were "'saddled with great pain and abominable sicknesses"; these illnesses, it is written, descended "to their posterity and even to this day continue to afflict their children." Or spend time discussing what the Seven Graces mean in today's world. Explain how you personally depend on these graces each day. Another idea is to use local news with older children to discuss how the graces the Holy Spirit brings can elicit change in our world. We are in this together. Our Lord and His Mother are depending on each one of us to spread the Good News. The seven graces we received and which the Holy Spirit strengthens every Pentecost are our tools. How will you prepare for Pentecost 2018?
---
Copyright 2018 Carol S. Bannon
About the Author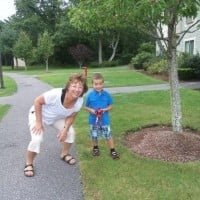 Carol Bannon currently lives in Massachusetts with her husband. She is a wife, mother, grandmother to seven, substitute teacher, and an active supporter of the Down Syndrome Society of Rhode Island (DSSRI). Carol is the author of Handshake from Heaven and Our Family's Christmas Elf. She and her husband love to spend time boating on Cape Cod and traveling to new harbors.