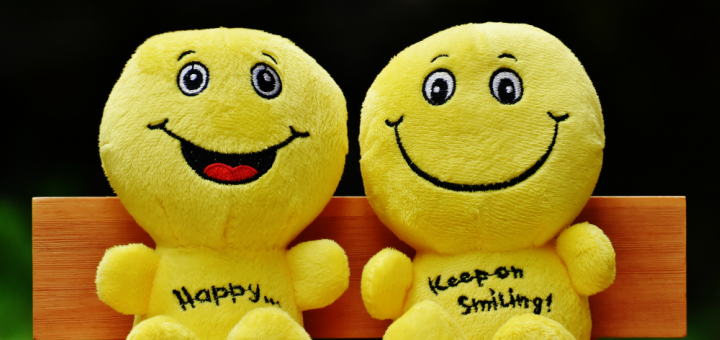 Pexels (2016), CC0 Public Domain[/caption] The modern fixation on affirming the self-esteem of children comes from good-hearted intentions, but has produced some not-so-good results. If we are honest, our societal habits to routinely praise the good qualities of our children has well, ummm ... given us the "selfie" generation. Obviously, many factors contribute to the way modern children have become more self-absorbed. But the only factor we have immediate power over to change is ourselves. So here's some encouragement to look at our parenting habits with fresh eyes and perhaps see a better outcome.
Redefine Success
Prevailing cultural wisdom tells us that if we repeatedly tell our children in creative and earnest ways just how wonderful we think they are, they will develop a strong self-concept. That positive self-identity, we are told, is the perfect foundation for life-long success. The tough reality is that success is not a product of how good we feel about ourselves. In real life, our skills, and our internal habits and attitudes determine our true effectiveness and success. We want our children to succeed in life. The best kind of success is achieved with the self-confidence that flows from trust in God and a knowledge that each person's life is an important part of His plan. Remember Saint Benedict? He is known as the father of monasticism. He described the real ladder of success. It puts self-esteem in a whole different light. He called it The Ladder of Humility.
Rediscover Humility
Recently, I did an event with Ignatius Press best-selling author, Father Augustine Wetta, O.S.B., and we spent some time climbing that lowliness ladder with our audience. We titled our talk "Rethinking the Ladder of Success with Humor and Humility. The way UP is ... down." We demonstrated that the virtue of humility is what produces true self-esteem, in our children and in all of us. Helping our kids to value the virtue of humility shows them that our weakness opens us up to true strength. Also, when we appreciate our own littleness, it is a big deal to God. When we parents can keep our sense of humor about our flaws and mistakes, we can model, and be mentors in, humility for our children and teens. The key to a healthy sense of humor: If you will laugh about one of your mistakes or missteps later on ... then choose to humbly laugh about them now. Self-deprecating humor is a great exercise in, and example of humility. And guaranteed ... your children will love you for it!
Copyright 2018 Cathy Gilmore. All rights reserved.[/caption] The talk included a lot of material from Father Augustine's wonderful book, Humility Rules, and introduced more of my "virtue mentoring" techniques. You can watch a video of the presentation for a donation of as little as $5 to the VIRTUE WORKS MEDIA ministry. Find out more about the video presentation of "Re-thinking the Ladder of Success". Here is a downloadable Prayer of the Ladder of Humility that we gave people at the event. You can print it out to pray with your family.
Recommit to Steadfast LOVE
So, what do we do with all those affirmations? We have dutifully made it a habit to praise our children in all the ways we can. Do we just throw all that out the window? NO. But we need to be aware that our habits to lavish praise on our kids FEELS really good to them. It creates an addictive appetite to desire MORE of the same. Perhaps that is part of the huge appeal of that darn thumb's-up "like" button on Facebook. We have given our children so much daily affirmation that they are seeking online ways to feed what has become a habitual need for more of it. In addition to praying for and modeling humility, we can redirect our own habits so that our words express real love, joy, and shared delight, rather than assessing some attribute about them in a positive way. Try this out. See if you can express love and encouragement in ways that don't evaluate anything about them. True self-confidence comes from actually being good at something. Praise that is less frequent will be valued and mean more. Acknowledgement of hard work needs to be more subtle and strategic to avoid the addictive stroking of their pride. You'll know when you are on the right track when you compliment your child and they respond genuinely,"Oh, it was nothing."
What are your experiences? Do you see affirmation addiction in your family?
---
Copyright 2018 Cathy Gilmore
About the Author