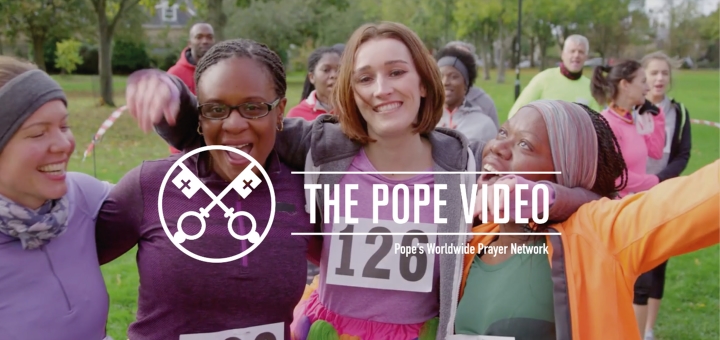 Courtesy of the Pope's Worldwide Prayer Network. All rights reserved. Used with permission.[/caption] Francis, in this year's fifth Pope Video, emphasized the need for lay people to put their creativity to work to face the world's challenges. He also called them to be examples of faith through solidarity and their commitment in society. "Let us pray together this month that the lay faithful may fulfill their specific mission, the mission that they received in Baptism, putting their creativity at the service of the challenges of today's world.," said the Pope. "We need their testimony regarding the truth of the Gospel and their example of expressing their faith by practicing solidarity," he added. After the celebration of the Second Vatican Council in 1965, the Catholic Church made an effort to clarify the role of the laity, which has been key since the first centuries of Christianity. The role of the members who are not part of the clergy is oriented towards helping in the four traditional activities of the Church: charity, communion, evangelization, and worship. "Lay people are on the front line of the life of the Church," Francis emphasized. "Let us give thanks for the lay people who take risks, who are not afraid and who offer reasons for hope to the poorest, to the excluded, to the marginalized," he said. "Often, people think that priests are the ones who should move forward the Church's mission. Nevertheless, the lay people are the ones who are at the heart of the world, and the ones who have a key role in transforming society," emphasized Fr. Frédéric Fornos, SJ, international director of the Pope's Worldwide Prayer Network and the Eucharistic Youth Movement. "It is in families, in classrooms, in offices, in factories, in the fields, in daily life, where we find the opportunity to be salt and light of God's Kingdom, the flavor of the Gospel," he added. https://youtu.be/RW9ZJ-H8Tt4 The papal prayer intentions are entrusted each month to the Pope's Worldwide Prayer Network. The Pope Video is produced by La Machi Communication for Good Causes with the support of the Society of Jesus, IndigoMusic, GettyImagesLatam and the collaboration of the Vatican Television Center. It also has Aleteia as a media partner.
---
Copyright 2018 The Pope's Worldwide Prayer Network
About the Author

The Pope Video is a global initiative developed by the Pope's Worldwide Prayer Network (Apostleship of Prayer) to disseminate the monthly intentions of the Holy Father concerning the challenges facing humanity. The videos seek to unite people in praying with Pope Francis for those challenges. The Project has the support of the Vatican Television Center (CTV), sole owner of the rights. For more information: ThePopeVideo.org.