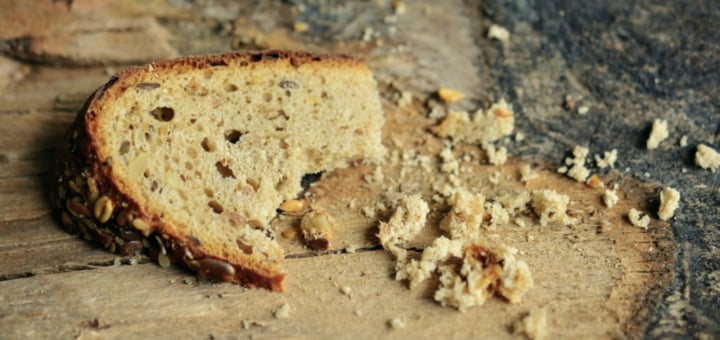 Pixabay (2017), CC0 Public Domain[/caption]
"There's a young boy here with five barley loaves and two fish. But what good is that with this huge crowd?"

John 6:9
I have a confession to make: sometimes when I'm in Mass and the reading is one I've heard dozens of times, I tend to tune out, thinking, "oh yeah, I know this one!"

Recently, at school Mass, the Gospel was the story of the loaves and fishes.

I'm not gonna lie; I didn't offer my complete attention as the Gospel began because I knew how this one ended.

Pinching myself for having such a bad attitude, I quickly asked God to show me something new: please give me a new idea about this story.

He did! As I was listening to the Gospel I wondered, what if the boy hadn't shared his bread?

What if he had thought it was too small, or not the right shape, or maybe a little over-baked or lumpy looking?

What if he figured it was never enough to begin with, so why bother?

It was at that moment I realized it was a good thing I was not the little boy with the bread because I probably would have thought about all those things and more!

I am often the queen of "ALL OR NONE" thinking.

Jesus took whatever was offered that day and made it perfect. As I was puddling this through in my head, Fr. Eric offered a line in his homily that hit my heart and finished the lesson I had asked the Lord to teach me that morning.

He talked about the times in life when the best we have to offer the Father are our crumbs.

I am often worried about offering only a perfect loaf when all he really needs from me are my crumbs.

I bake three loaves of bread every week.

One is always a giveaway loaf; I just take it to school with me and ask the Lord to direct me to the person who might need a little something special that day.

Dave is always happy to get the other two loaves, but I'm guilty of studying the three loaves and most often choosing the nicest one to give away.

I will also admit if I have a week when the bread doesn't turn out pretty, I won't give one away at all.

In all my time of giving away bread, nobody ever commented on its color, shape, or size.

Each person I've given bread to takes it with a smile and goes home to make

toast.

As Fr. Eric talked about giving God our crumbs, it all made sense. God is … well, he's God, the author of perfection, so why would I doubt for one minute that I had to offer him a

perfect loaf when all he needs are my crumbs? He can take the broken, the crumbled, the messy, and the small, and turn them into absolute perfection.

I don't have to be the perfect Christian, I don't have to be the perfect wife, mom or teacher.

He's asking for the tiny crumbs of my life to be lifted up so he can bring great good.

When we give him our crumbs, he can do great things with them and then we just simply stand back and give him the glory.

The Gospel doesn't tell us the little boy's name;

it doesn't matter.

His humble generosity trumped his notoriety.

I'm not going to scream out to the world, "Hey, look at my crumbs!"

I'm going to give them to the Father and then stand back and say, "Hey, look what he did!"

Thank you, Father, for taking my crumbs! A Seed To Plant:

Read this familiar story with new eyes this week and then ask the Lord to help you lift up your crumbs. Blessings on your day!
---
Copyright 2018 Sheri Wohlfert
About the Author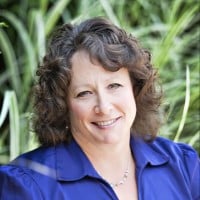 Sheri is a Catholic wife, mom, speaker and teacher. She uses her great sense of humor and her deep faith to help others discover the joy of being a child of God. Her roots are in Kansas but her home is in Michigan. The mission of her ministry is to encourage others to look at the simple ways we can all find God doing amazing things smack dab in the middle of the laundry, ball games, farm chores and the hundred other things we manage to cram into a day. Sheri also writes at JoyfulWords.org.