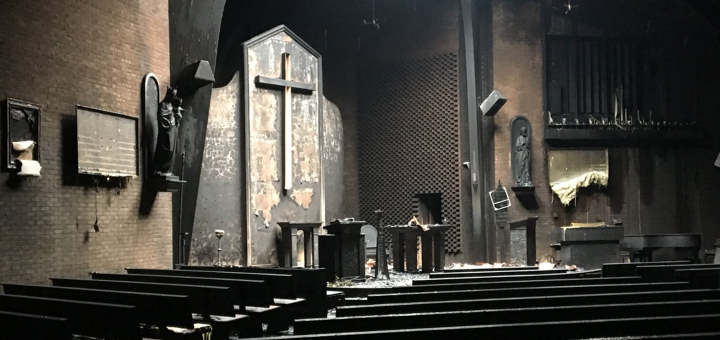 Some of the newest CatholicMom.com contributors are a group of high-school students from Mary Help of Christians Academy in North Haledon, New Jersey. The culinary arts program at the school recently started a food blog, and they graciously share a recipe each month for our Meatless Friday feature. Mary Help of Christians Academy is a high school for young women; unlike many high schools, it has a large chapel on campus, big enough to fit the entire student body. The Salesian Sisters of St. John Bosco, who staff the school, profess vows in that chapel, which is also used for school Masses and Adoration. Baccalaureate Mass and Commencement ceremony for the high school also take place in the chapel. On Friday, May 18, an early-morning fire destroyed the recently-renovated building.
Courtesy of Sister Brittany Harrison, FMA, Campus Minister at Mary Help of Christians Academy. Used with permission. All rights reserved.[/caption] According to a statement from the Salesian Sisters,
The fire alarm went off in the Chapel at Mary Help of Christians Academy, 659 Belmont Avenue, North Haledon, NJ at 1:29 am on Friday, May 18th. The four-alarm blaze brought responses from the fire departments of North Haledon, Hawthorne, Franklin Lakes, and Paterson municipalities, and was finally extinguished around 4:00 am. Originally built in 1976 and later renovated in 2016 due to water damage, our Chapel has suffered devastating damage to its interior and structure. Functioning as the heart of the Academy as well as the center of activities for the St. Joseph Province of the Salesian Sisters, the Chapel is where students convene for all major events – including the upcoming Baccalaureate Mass on June 1 and Commencement on June 2 – and where they gather regularly for worship and prayer. Though our hearts are heavy, we are fortunate to be able to report that no one was harmed and that firemen were able to rescue the most precious item in the chapel: the tabernacle. During a morning assembly led by Principal Sr. Marisa DeRose, FMA, our community wept as photos of the charred altar, pews, and melted Peragallo Pipe organ were shared, along with a warning to students to keep far from the building. The Sisters, students, faculty, and staff of the Academy are devastated by this loss, but remain thankful to the dedicated firemen who contained the fire before it could cause additional damage to our facilities.
A fund has been set up to assist with rebuilding efforts. We encourage our readers to support this fund as they are able -- the MHCA Culinary Arts students and their teacher are part of our community of contributing writers. It is our sincere hope that MHCA and the Salesian Sisters will soon worship once again in a beautiful chapel. Learn more about the fund and ways to donate online and by mail. On behalf of the Holy Cross Family Ministries family, which includes CatholicMom.com, we extend our prayers for the Salesian Sisters and the students and staff of Mary Help of Christians Academy.
---
With the prayers of the entire family at Holy Cross Family Ministries and CatholicMom.com, including Holy Cross Family Ministries president Fr. Willy Raymond, C.S.C., CatholicMom.com founder Lisa Hendey, CatholicMom.com brand manager Danielle Bean, and CatholicMom.com editor Barb Szyszkiewicz
About the Author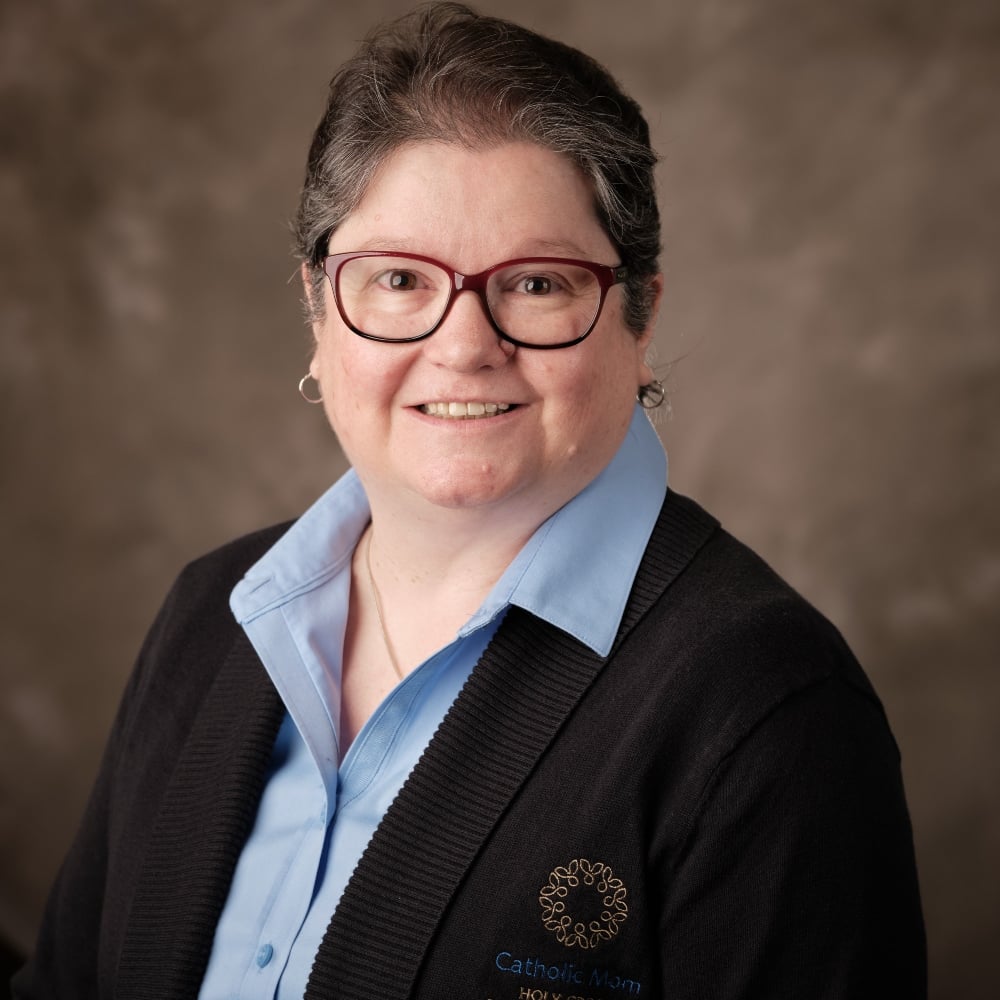 Barb Szyszkiewicz is a wife, mom of 3 young adults, and a Secular Franciscan. She is editor at CatholicMom.com. Barb enjoys writing, cooking, and reading, and is a music minister at her parish and an avid Notre Dame football and basketball fan. Find her blog at FranciscanMom and her family's favorite recipes with nutrition information for diabetics at Cook and Count. Her booklet, The Handy Little Guide to Prayer, is available now from Our Sunday Visitor.