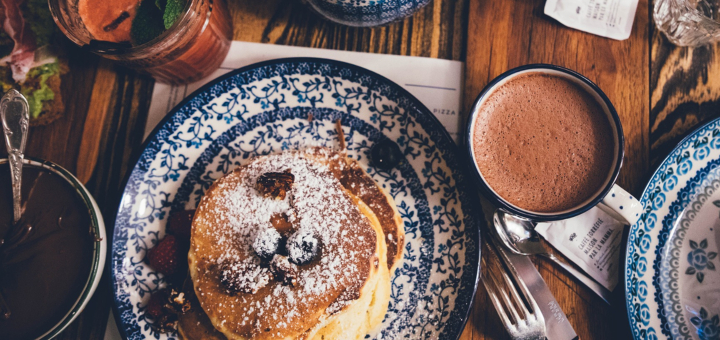 Pixabay (2017), CC0 Public Domain[/caption] This might be obvious to you, dear reader, but I only recently realized that the practice of feasting presupposes a prior fast. See, what I thought feasting entailed is stuffing myself full of all of my favorite foods and feeling no guilt over it. Then, this past Easter -- after I had been sated with bacon-wrapped chicken bites, chocolate cake, and cheesy potatoes -- it occurred to me how ridiculous it is to celebrate the greatest day of the Church calendar by committing the sin of gluttony. Coming off of Lent, we had been abstaining from sweets and rich foods, so the change of menu to luxurious foods did adhere to the idea of feast. However, the quantity that I ate didn't. As I rested from the effort of eating so much, newly perplexed over the character of feasting, I realized that feasting is not about feeling like a stuffed sausage by the end of the meal. It's about the types of food we eat. And that presupposes that we had been fasting on the days prior to the feast. If we don't abstain from certain foods beforehand, the tradition of feasting must need be reduced to simply consuming an increased quantity of food -- which, for most of us who eat normal amounts of food on any given day, amounts to gluttony. The normal state of life is some kind of fast. That sounds like a rather absurd scenario for most of us middle-class citizens in the United States who have the means to purchase and access to food grown anywhere around the world any time we want. What this kind of ready access to food has done is enslave us to our physical appetites. If I don't want it, I don't eat it. If I do want it, I might even send my husband out at 9:30 PM to get it for me. In my family, I would like to institute a "Sunday feast" mentality. How can we make Sundays more of a feast day? It's tempting to focus only on the externals. We could have our meal in the formal dining room instead of the eat-in kitchen. We could use cloth napkins and better table service. A second temptation is simply to up the ante for Sunday and serve upscale items such as steak, lobster, or fancy cakes from the bakery. But that's not really getting to the heart of the issue. We have to learn to limit our appetites the rest of the week. What is there in your menu that you can reserve? Baked goods? Wine or beer, perhaps. Maybe soda. The more spare you can make your daily menu, the more Sunday will be honored as a feast celebrating our risen Lord. The more we can limit our daily menus in other ways -- by not eating between meals, by not eating after dinner, by putting milk in our coffee instead of cream, by eating leftovers, by implementing personal, specific fasts such as only salads for lunch or no cereal for breakfast -- the more our Sunday feast will be marked as a day of joyous celebration. Feasting on Sunday (in any way that doesn't involve gluttony) makes no sense unless we have fasted through the week. What I propose to do in our family is start a family fast on Friday, hold through Saturday, and lift it on Sunday. We will start small -- no TV, perhaps. No treats. But then -- then! -- Sunday will feel like real rejoicing. And hopefully, over time, we will extend our fast throughout the entire week. In the meantime, I will start to work on making my own daily meals more spare. It's hard! Our culture positively swims in food, and many of us have disordered attachments to food, turning to it in times of joy, sadness, stress, bad weather, good weather, and everything in between. All the more reason to start to train our bodies toward a reasonable, daily fast so that we can feast here on earth in the Eucharistic supper as well as genuinely on the Church's feast days.
---
Copyright 2018 Amanda Woodiel
About the Author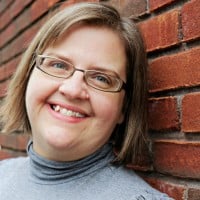 Amanda Woodiel is a Catholic convert, a mother to five children ages 11 to 3, a slipshod housekeeper, an enamored wife, and a "good enough" homeschooler who believes that the circumstances of her life -- both good and bad -- are pregnant with grace. She leads a moms' group at her parish that focuses on simple and meaningful ways to live the liturgical year at home. Amanda blogs at In a Place of Grace.