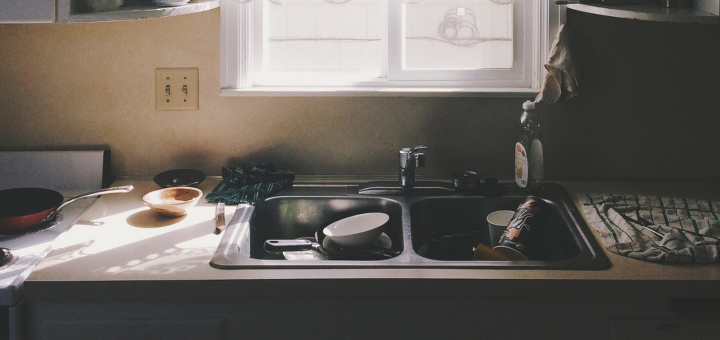 Pixabay(2017), CC0 Public Domain[/caption] When I was a young Catholic mother, surrounded by a crew of little people, I was overwhelmed by the pressure to raise children who were not only faithful Catholics but polite, well-mannered, intelligent, well-read and socialized. I faced unrelenting chores day in and day out, with little or no time to even think of meeting my own needs. It was a good day if I managed to brush my teeth and wash my face hours after dragging myself out of bed in the morning. I felt sorry for myself.
A Mother in Self-Pity
Then one night, as I stood at the kitchen sink, with pain lancing my chest, I started to cry, sobbing silently as I tackled a mound of dirty dishes. Exhaustion weighed heavy and my arms felt like a stone. It was 11:00 PM at night. I should have been in bed ... My little ones woke up every morning so early. I felt alone, disconnected from any support system -- Isolated. In my mind's eye, I could see a knife piercing my heart. There was a name carved into the handle of that knife. I strained my inner eye, expecting to see my husband's name carved into the wood because it seemed like he did not support me as a mother of a large family. I felt like he was in the wrong and I was the good one Always trying my best to fulfill all my duties as a Christian mother. Yet, I could not see my husband's name carved on the handle. I was determined to see my husband as the cause of my pain. So, I tried to manipulate the letters, but I could not force them to spell his name. The etched letters clearly spelled my own name. The letters clearly said, Melanie.
Breakthrough
My eyes opened wide and I literally gasped in shock as God managed to pierce through my self-righteousness in an instant. His Truth pierced right to my core self, Dissolving the knife and my sharp pain with it into an insubstantial mist. I saw clearly I was the architect of my own misery. I was simply a dramatic self-made victim, Acting like a pitiful scapegoat. An inner switch flipped. God's truth set me free to see reality. Misery slipped off like a useless rag.
God Taught me How to Be a Mother
The mountain of work I had been carrying on my shoulders was suddenly thrown into the sea by a mustard seed of common sense Because There was no mountain except in my self-pitying delusions of martyred grandeur. Then, I was filled with self-depreciating laughter, which cut through my stress. The Spirit of Truth and Joy had finally cut through my self-pity. I realized Christ is the only sacrifice who can save from me. If I am humble enough to realize I cannot exist as an island, then I accept that I cannot do it all on my own. I can only live in joy as a child of God when I am wholly dependent on Him for everything. I can only be an effective Catholic mother when I live as a child of God.
---
Copyright 2018 Melanie Jean Juneau
About the Author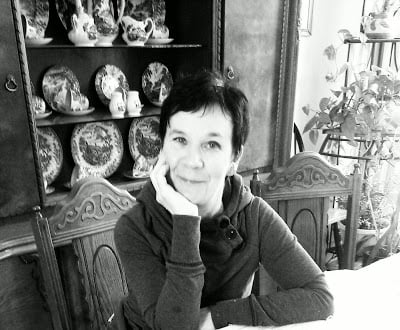 Melanie Jean Juneau is a mother of nine children who blogs at joy of nine9. Her writing is humorous and heart-warming; thoughtful and thought-provoking. Part of her call and her witness is to write the truth about children, family, marriage and the sacredness of life. Melanie is the administrator of ACWB, the Editor in Chief at CatholicLane, CatholicStand, Catholic365 , CAPC & author of Echoes of the Divine.