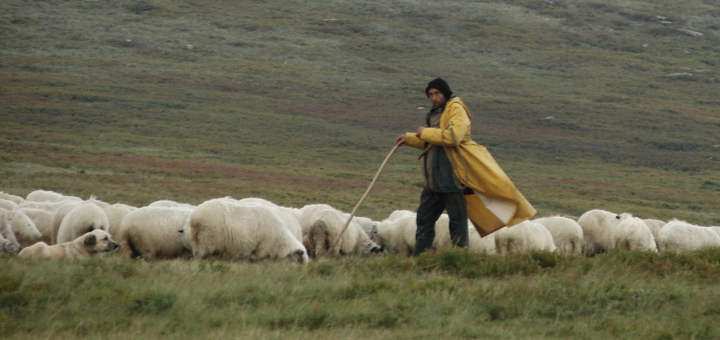 Photo by Constantin Jurcut via Freeimages.com (2017), CC0 Public Domain[/caption] When things get crazy busy and you are multi-tasking all day, it's hard to find time to pray or find any sense of calmness. Also, when something is weighing heavily on your mind and heart and you can't get anything done for worrying, it can also be hard to remember to pray. But read this beautiful short verse from Isaiah:
"You will keep him in perfect peace, Whose mind is stayed on You, Because he trusts in You." (Isaiah 26:3)
This tells us to keep our minds on God always. If we do, it shows we trust in Him to handle all our tasks and worries. Then in response God grants us peace. Not just any old peace, Perfect Peace. His amazing peace, which transcends our earthly understanding of peace. He may not take away what is bothering us or complete all of our tasks. But a simple prayer in the midst of hurriedness can result in a sudden solution to a problem you hadn't thought of before, or the image of someone who's been in this situation and may be of help, or the realization that not all the things you are trying to accomplish need to get done by midnight tonight. Any of those solutions then brings a peace of mind, a calmness that enables you to move on and get out of a rut. You may not realize it immediately, but usually if you look back at the end of the day you realize that the solution came after you prayed about it and asked God for help. The peace God offers us may not be the exact kind of answer we thought we wanted, but it is perfect because God knows what is best for us. Again, we may not realize it at the time, but down the road we will see that God's answer brings a better long-term solution for our family. When the disciples were huddled in fear and uncertainty in the upper room after Jesus' death, they felt no peace. They had no idea what to do next. Maybe they even doubted the benefits of spending the previous three years following a man they thought was going to save them. We sometimes have that same feeling of being at a loss when a friend moves away, or we get a bad diagnosis, or lose a job. We just don't know where to turn or how to trust God in the face of such uncertainty. But when Jesus appears to those scared disciples, the first thing He said to them was, "Peace be with you" (John 20:19). He was there to offer Himself, the King of Peace. The author of Perfect Peace. The solution to chaos. Calmness in the midst of the storm. The reason to go on living. God rewards trust and prayers, faithfulness and righteousness. We just have to remember to keep Him front and center of the chaos.
---
Copyright 2018 Colleen Mallette
About the Author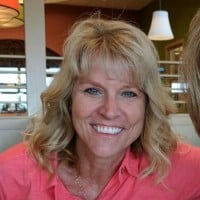 Colleen is the proud mother of three young adults. She loves being a full-time stay-at-home mom and a part-time bookkeeper for her husband. She likes to read, write, scrapbook, and volunteer, and is excited to use her talents to share God's love and the hope of His promises through CatholicMom.com. Colleen is co-author of "In God's Hands, Miracles in the Lives of Moms" and blogs at Colleen's Contemplations.