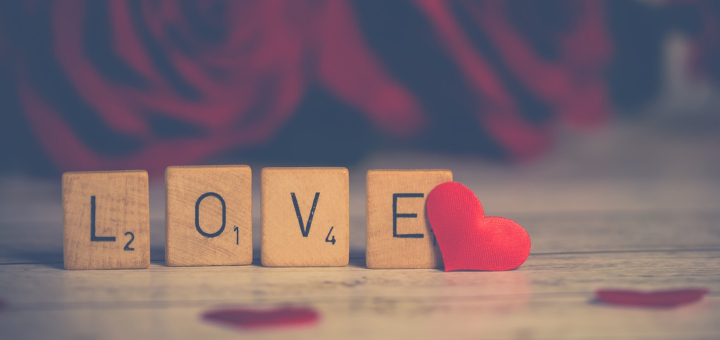 Pixabay (2018), CC0 Public Domain[/caption]
Children, let us love not in word or speech but in deed and truth. 1 John 3:18
I love watching parents in action. I especially love it when a mom or dad can immediately halt a behavior with just a look. You know; "the look." No words needed, just "the look." I find it really amazing when that look comes from a tiny, gentle, sweet little mom. I observed a tiny, mighty master mom at work in the airport the other afternoon and I'm tellin' you what, as I got caught in the crosshairs of her gaze, I felt a chill and I sat up straight myself! As fierce as that look was, it was done out of love for her squabbling boys, and it was so much better than ugly words or threats. I can only imagine what this world could become if we all took a cue from this line in St. John's letter and focused on our deeds more than our words. The first few words of this verse give us a mission; LOVE. Love is so much more than sappy, kissey-face, goey stuff. Hollywood gets it wrong, social media gets it wrong, television gets it wrong -- so it's no wonder we're all a little fuzzy when it comes to figuring out what love really looks like! The kind of love St. John was writing about is the real-deal kind of love. Love is mercy and mercy means forgiveness and forgiveness means choosing the Father's way. Love allows us to see people as their Creator sees them and when we look through His lens, love becomes giving and not taking. Love is not a suggestion; it's necessary to make earthly life meaningful and eternal life possible. I don't know about you, but I could seriously pray on this verse for weeks and probably still not get it right. We are told by the world to find our voice and use our words, but it seems like it's all becoming a giant screaming match with everybody trying to out-talk the next guy. It's also a little tricky to navigate through all the words and messages and pick out the truth. Words can be twisted and misinterpreted but actions are concrete and powerful. When we think about the loving things we can do for others, it's important to think small. Most of us will not be called to build a hospital, start an orphanage, or open a school to serve forgotten children. We are simply being asked to do simple things with great love. Recently I sat in a huge, old, gorgeous cathedral and I was captivated by the beauty, but I was more deeply touched watching the people and the way I saw this verse come to life. I got to watch the woman in front of me reach over to touch the shoulder of a hurting friend. No words were spoken, just a simple touch and a look that was steeped in compassion. As I was gazing at the stories being told in the stunning stained glass windows, I was distracted by a man who used his necktie to play peek-a-boo with a restless toddler in front of him whose mom was trying desperately to hold on to his wiggly body. As I listened to the Bishop of the Diocese of Salt Lake City deliver a powerful homily, my gaze shifted to the usher as he welcomed a disheveled and frazzled-looking little old woman and took her frail arm and escorted her to a seat. She wore years of worry on her brow but as that usher put out his arm and led her to an empty seat you could see the look of gratefulness and peace on her face as she settled in to listen. As I left the Cathedral, I noticed the little house next door that served sandwiches to the city's homeless every day. God gave me a line from scripture during Mass and then illustrated it for me in living color. I love it when he makes it so easy to see! Maybe today is a good day to just be quiet and do something. Loving deeds speak louder than words … let's get busy!
A Seed To Plant: Spend a couple days praying with this verse and ask God to put people in your path who need a little action packed quiet love!
Blessings on your day!
---
Copyright 2018 Sheri Wohlfert
About the Author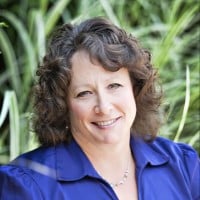 Sheri is a Catholic wife, mom, speaker and teacher. She uses her great sense of humor and her deep faith to help others discover the joy of being a child of God. Her roots are in Kansas but her home is in Michigan. The mission of her ministry is to encourage others to look at the simple ways we can all find God doing amazing things smack dab in the middle of the laundry, ball games, farm chores and the hundred other things we manage to cram into a day. Sheri also writes at JoyfulWords.org.