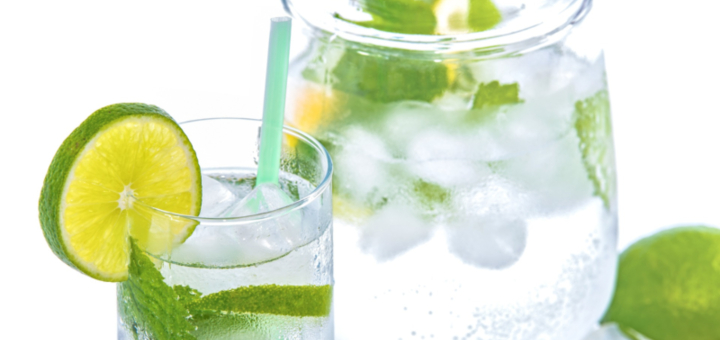 Pixabay, (2016) CC0 Public Domain[/caption] We all love summer. And for obvious reasons. Summertime is synonymous with fun, relaxation, get-togethers, vacations, camps, no school, no schedules! Tim McGraw sings (with a slight adaptation) "in every person's life, there seems to be an event he/she will never forget and it all began in the summer!" And so we grab summer — rather selfishly — and fill it up with carefully planned out lake times, ocean visits, golf trips, tennis matches, lemonade sales, garage sales, bike trips, swimming lessons and more. But what a paradox! Yearning for the essence of summer — free time, leisure, relaxation — while filling it up with scripted plans and schedules for the cabin, camping trips, vacations, sports camps, brainy camps, art camps, baseball or soccer practice, swimming lessons, gardening plans, building sheds, planting flowers, and so on. Summer can so easily get overbooked, allowing us to forget having spontaneous, lemonade-sipping moments in our screened-in porches, our front porches, or backyard decks. And then, before we know it, summer trips into fall, robbing us of an abundance of leisure time and relaxation that we had hoped for! May all of us look back after this summer has passed with genuine

gratitude for sharing our leisure time with plenty of people and guests we so love. By the time fall rolls around, may all of us have had more leisure time than we knew what to do with! So, let's turn to the sage advice of St. Peter. "Make every effort — especially this summer (my emphasis added) — to supplement your faith with virtue; virtue with knowledge; knowledge with self-control, self-control with endurance, endurance with devotion, devotion with mutual affection, mutual affection with love." (2 Peter 1:7)

That's it! Let's make sure we don't lose out on a vital opportunity this summer! The opportunity to teach our children about virtue! Let's strike while the match is hot! [figuratively and literally speaking] and refigure summer so we ensure that our children learn to put on even more virtue — virtuously. Surely, summer-time provides parents with endlessly more opportunities to observe their children more closely! Even as we attend their games and practices, and especially as they hang out at home. Let's use summer to instill invaluable virtue training — on the sly and the not-so-sly! Just as we schedule baseball practice, schedule in weekly lessons that help train your children in virtuous living. Yes, this training will need you to take explain what each virtue looks and feels like; what it is; its importance; and how it opposes vice! Additionally, work on shoring up your children's self control which in turn will help them to effectuate heartfelt changes.

Allowing a child to do anything he/she wants to and in excess does not instill the virtue of self control; refocusing self-interests on others will help them re-gain the virtue. For example, allowing a child to use entertaining electronics for hours each day is excessive. Watching daytime TV is a pure waste of good summer time! Overscheduling a child's summer is also excessive.

This summer, we can all benefit from attending to St Peter's call to "make every effort to supplement our faith with virtue; virtue with knowledge; knowledge with self-control, self-control with endurance, endurance with devotion, devotion with mutual affection, and mutual affection with love." These efforts will truly help you make beautiful memories — and that's a promise from St. Peter. May you make every effort to supplement your faith — and that of your children — with virtue! You - not society — are your children's best teacher in the art of living well. In fact, modern day society doesn't make it easy to be good at all! And so, it is critical to teach your children that virtue helps them to be good; it allows them to live more freely, and it also helps them to discover true happiness. Make this summer really matter!
---
Copyright 2018 Linda Kracht
About the Author

Linda Kracht is wife to David, mother to seven very special children and grandmother to 17 little ones [presently]. Linda enjoys speaking and writing and has developed field guides for families in English and Spanish about parenting, marriage, faith, morals, and family life. Kracht founded Fortifying Families of Faith [2008] to help parents honor their role as primary teacher of their children in matters that matter.