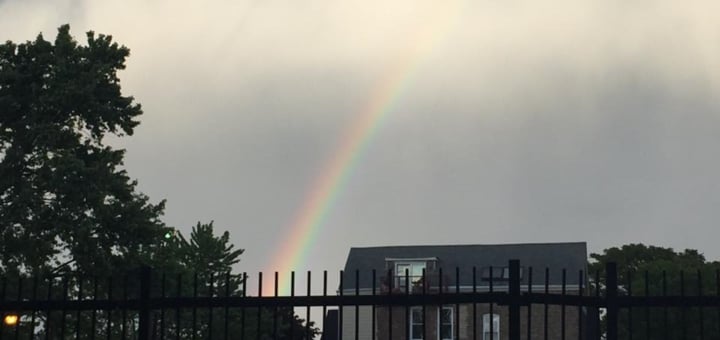 Copyright 2018 Pam Spano. All rights reserved.[/caption] In the Catholic faith there's a saint for everything. Last month I found a saint for cycling! Who knew? Now I'm looking for a saint to ward off nightmares. I've been having them periodically and I don't know why. I exercise daily and eat reasonably well (and not before bed)! Before going to bed one evening, I said to my husband, "Hopefully I won't wake you up tonight." "I'm used to it," was his reply. My search for a saint to combat my nightmares was a daunting one. I came across Saints Caedmon, Euthymius, Joseph, Leoba, Martin of Tours, Christopher and Michael. An impressive line-up, but no one seemed to speak directly to me. I searched Scripture, but nothing seemed to address my situation. Feeling frustrated, I decided to analyze my night time prayers. What was I missing? What did I need? I prayed for my family, friends, the sick, our dogs, and then I would say the Hail Mary over and over until I went to sleep.
Copyright 2018 Pam Spano. All rights reserved.[/caption] Dear Reader, I need your help. Can you suggest a saint for me to combat my nightmares? Who's intercession should I ask for a nightmare free sleep? What prayer do you suggest that I can pray to ward off my disturbing dreams? My husband and I are counting on you!
---
Copyright 2018 Pam Spano
About the Author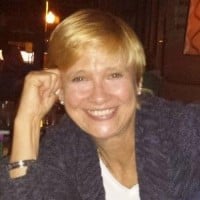 Pam Spano converted to the Catholic faith as an adult over 30 years ago. Her conversion story started when she sarcastically said to her Catholic boyfriend at the time, "I suppose if we were to get married, you would want me to convert." He thought for a moment and said, "Well, I am worried about your soul." And so the journey began ...