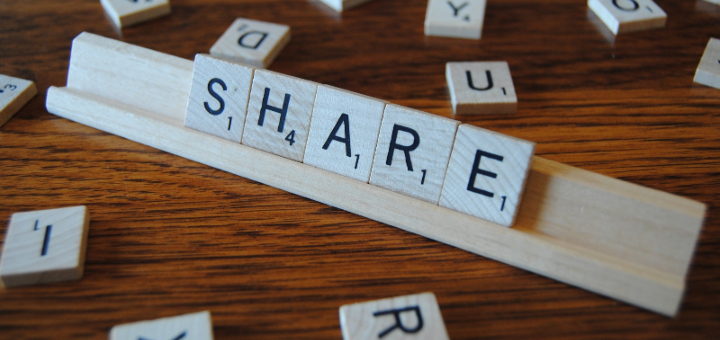 Flávia Ghelardi writes from Brazil in English and Portuguese. Jump to the English version of this post. Em nossa sociedade consumista, a palavra pobreza tem uma conotação muito negativa. Ninguém quer ser pobre, todos lutam para ter uma vida melhor, ganhar mais dinheiro, ter mais status social. Mas então como entender o chamado de Jesus à pobreza? "Se você quer ser perfeito, vá, venda os seus bens e dê o dinheiro aos pobres, e você terá um tesouro no céu. Depois, venha e siga-me" (Mt 19,21) "Bem-aventurados os pobres de espírito, porque deles é o reino dos céus" (Mt 5,3) "Como é difícil aos ricos entrar no Reino de Deus! Porque é mais fácil entrar um camelo pelo fundo de uma agulha do que entrar um rico no reino de Deus." (Lc 18,24-25) "Não podeis servir a Deus e ao dinheiro" (Mt 6, 24). A pobreza que Jesus se refere é o desapego dos bens materiais ou na expressão usada pelo Pe. Jose Kentenich, fundador do Movimento Apostólico de Schoenstatt, "vinculação heroica às coisas"; é usar de tudo aquilo que o bom Deus nos proporciona, mas com o espírito de administrador e não de dono. Precisamos cultivar a consciência de que todos os bens que possuímos, na verdade, não são nossos: eles foram emprestados por Deus para que os usemos da melhor forma possível, repartindo com os mais necessitados e um dia teremos que prestar contas de como administramos esses bens. Criar essa consciência é muito difícil, pois temos a tendência de pensar que se eu trabalhei tanto para conseguir comprar um carro, por exemplo, não é "justo" falar que foi Deus quem me deu. Porém é Deus quem sustenta a sua vida a cada respiração, caso contrário, você já teria morrido. É Deus quem permite você ter saúde para trabalhar e conseguir juntar dinheiro. É Deus quem te deu a inteligência e os dons que você possui para conseguir ter esse emprego. E essa lista dos dons que Deus te concede diariamente é infinita... Precisamos aprender a falar como Jó: "Nu saí do ventre de minha mãe, nu voltarei. O Senhor deu, o Senhor tirou: bendito seja o nome do Senhor!" (Jó 1,21). Criar esse sentimento de gratidão, de louvor, por tudo o que somos e o que temos, mesmo no meio do sofrimento e da privação dos bens materiais. Esse é o conselho evangélico da pobreza: lutar a cada dia pelo meu sustento, pelo sustento da minha família, mas não me preocupar angustiadamente pelo amanhã, confiar na Divina Providência. Não devo me preocupar em acumular bens materiais, não posso cair na tentação do consumismo, de buscar sempre aquela novidade, aquela roupa nova, aquele celular mais moderno. Santo Agostinho nos adverte: "O supérfluo dos ricos é propriedade dos pobres". Ou seja, todos nós deveríamos nos preocupar em não gastar dinheiro com o que é supérfluo, pois esse dinheiro seria muito melhor aproveitado se fosse dado aos pobres, a quem falta o que é necessário, como alimento e roupas. Mas como colocar esse conselho evangélico da pobreza na prática? Compartilhamos com vocês algumas ideias que podem ajuda-los nessa difícil missão de nos autoeducar para o desapego dos bens materiais e de ensinar os nossos filhos a ter essa visão. * desde pequenos, falar para os filhos que tudo o que eles tem, na verdade é do papai e da mamãe (o que é uma realidade, pois os filhos não fizeram nada para "merecer" aquilo que tem). Os pais emprestam as coisas para que os filhos cuidem bem delas. Isso ajuda as crianças a criarem essa consciência de serem administradores e não proprietários. Ajuda também a se livrarem aos poucos do egoísmo próprio das crianças. Por exemplo, quando um chorar porque o irmão pegou o "seu" carrinho, lembrar que o carrinho não é dele, é do papai e da mamãe, que emprestaram para ele usar e cuidar. Da mesma forma, ele deve aprender a emprestar o carrinho para o irmão, sem ficar triste por isso. * sempre que comprarem roupas, sapatos, brinquedos, doar alguma roupa, sapato ou brinquedo na quantidade equivalente ao que foi adquirido. Isso vale também para os presentes que recebemos nas datas especiais (aniversário, Natal) * quando fizerem uma festa de aniversário, por exemplo, doar o equivalente ao que foi gasto na festa para alguma família mais necessitada ou instituição de caridade. Isso ajuda a sermos moderados nos gastos com comemorações e ensinamos desde cedo, aos filhos, a importância da simplicidade e de darmos alegria aos mais pobres quando estamos celebrando. Devemos aprender com Santa Catarina de Sena que diz: "Nada te preocupe! Nada te perturbe! Tudo passa. Deus não muda. A paciência tudo alcança. Quem possui a Deus, nada lhe falta. Só Deus basta!"
---
Pixabay (2015), CC0 Public Domain[/caption]
The Call to Be Poor
In our consumer society, the word "poverty" has a very negative connotation. Nobody wants to be poor, everyone strives to have a better life, to earn more money, to have more social status. But then how to understand Jesus' call to poverty?
"If you want to be perfect, go, sell your possessions and give to the poor, and you will have treasure in heaven. Then come, follow me." (Mt 19:21) "Blessed are the poor in spirit, for theirs is the kingdom of heaven." (Mt 5:3) "How hard it is for the rich to enter the kingdom of God! Indeed, it is easier for a camel to go through the eye of a needle than for someone who is rich to enter the kingdom of God." (Lk 18: 24-25) "You cannot serve both God and money." (Mt 6:24)
The poverty that Jesus refers to is the detachment of material goods or as he expression used by Fr. Jose Kentenich, founder of the Schoenstatt Apostolate, "heroic attachment to things," is to use everything that the good God gives us, but with the spirit of administrator and not of owner. We need to cultivate the awareness that all the goods we possess are not really ours: they have been borrowed by God for us to use them in the best possible way, sharing with the people that needs the most and one day we will have to be accountable for how we manage these goods. Creating this awareness is very difficult, because we tend to think that if I worked so hard to get a car, for example, it is not "fair" to say that it was God who gave it to me. But it is God who sustains your life with every breath, otherwise you would have died. It is God who allows you to have health to work and to raise money. It is God who gave you the intelligence and gifts you have to get this job. And this list of the gifts God gives you daily is infinite ... We need to learn to speak like Job:
"Naked I came out of my mother's womb, naked will I return. The Lord gave, the Lord took away: blessed be the name of the Lord "(Job 1:21).
Create this feeling of gratitude, of praise, for all that we are and what we have, even in the midst of suffering and deprivation of material goods. This is the gospel counsel of poverty: to fight every day for my livelihood, for the support of my family, but without worrying anxiously about tomorrow; instead, trusting in Divine Providence. I must not worry about accumulating material goods; I can not fall into the temptation of consumerism, always seeking that novelty, that new clothes, that most modern cell phone. St. Augustine warns us: "The surplus of the rich is the property of the poor." That is, we should all worry about not spending money on what is superfluous, because this money would be much better used if it were given to the poor, who lack what is needed, as food and clothing. But how to put this evangelical counsel of poverty in practice? We share with you some ideas that can help you in this difficult mission of caring for detachment from material possessions and teaching our children to have that vision. * Since they are small, tell your children that everything they have actually comes from Mommy and Daddy (which is true, because the children have done nothing to "deserve" what they have). Parents lend things so that children take good care of them. This helps children create this awareness of being stewards and not owners. It also helps to gradually free themselves from the selfishness of children. For example, when one is crying because his brother took his toy car, remember that the car is not his, it is Mommy and Daddy's, who lent him to use it and care for it. In the same way, he must learn to lend the car to his brother, without being sad about it. * Whenever you buy clothes, shoes, toys, donate any clothes, shoes, or toys in the amount equivalent to what was purchased. This also applies to gifts we receive on special dates (birthday, Christmas). * When you throw a birthday party, donate the equivalent of what was spent at the party for some poor family or charity. This helps us moderate our spending on celebrations and teach children on the importance of simplicity and give joy to the poorest when we are celebrating. We must learn from St. Catherine of Siena:
"Nothing is to worry you, nothing will disturb you, everything will pass, God does not change, patience reaches everything, he who possesses God, nothing is lacking. God alone is enough!"
---
Copyright 2018 Flávia Ghelardi
About the Author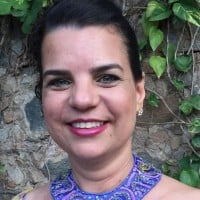 Flávia Ghelardi is the mom of four, a former lawyer already "promoted" to full time mom. Flávia published her first book FORTALECENDO SUA FAMÍLIA and is a member of Schoenstatt´s Apostolic Movement. Flávia loves to speak about motherhood and the important role of women, as desired by God, for our society. She blogs at www.fortalecendosuafamilia.blogspot.com.