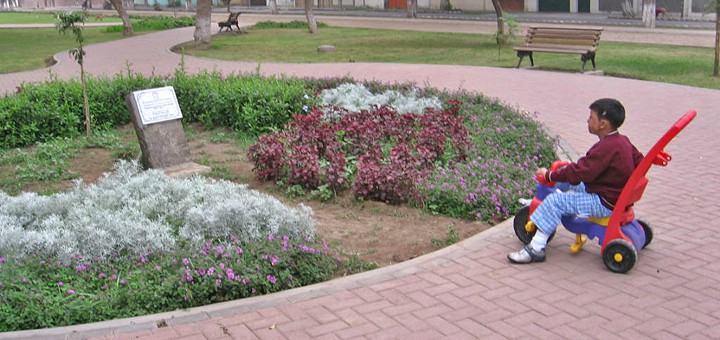 Copyright 2018 Tami Urcia. All rights reserved.[/caption] As I endured yet another night of insomnia at 9 months pregnant, my thoughts drifted to a young boy I met over a year ago. He was about 8 years old and a patient at Hogar San Francisco de Asís — Home of St. Francis of Assisi — in Chaclacayo, just outside of Lima, Peru, where I had spent a month doing missionary work. I had originally hoped to work at this location the entire month, but upon learning they were at capacity with a high-school volunteer group from the US, I made other arrangements. Nevertheless, I wanted to check this place out. My boyfriend (now husband) Felix and I set out just two days after I arrived in Lima. We traveled almost 2 hours by bus through poverty-stricken areas and finally disembarked in a nice neighborhood with large houses. An American doctor from Florida left a successful practice in Atlanta to dedicate his life to helping Peruvian children with serious medical issues. The children, up to 50 at a time, stay at the house free of charge until they are well enough to return to their families. Dr. Tony Lazzara either treats them himself, brings them to a medical facility for treatment, or on rare occasions even brings them to the United States for surgery. When we first arrived, Felix picked up a little girl with Down syndrome. They were both smitten, as she grinned at him from ear to ear. After interacting with her for a bit, we noticed a large group of children gathered around watching TV. It was Sunday afternoon — movie time! However, a few of the children were restless and not into the film, so Felix and I wandered outside with some of the younger ones. Despite deformities, burns, and illness, they were playing happily. The beautician was there and one by one the children were getting their hair cut. We would tell them how handsome or beautiful they looked as each one finished. I'm not sure if they believed us, but they smiled politely. Wandering back into the house, a moment or two later, I noticed this young boy. He wasn't interested in the movie and kept repeating that he wanted to go to the park. After inquiring with the volunteers, we decided to take him. He scooted along the sidewalks in a tricycle made for someone half his size and we walked along behind him. All of a sudden, he stopped dead in his tracks. We were directly diagonal from the park at this point and he could see that there were other people there. We tried to talk to him, reason with him, and even push his tricycle, but nothing was going to convince him to move on. His feet were cemented to the ground. "Allí están las chicas," ("There are girls there,") he told us over and over. "Allí están las chicas." His head was bowed in shame and defeat. You see, this young boy was a burn victim, his entire body wrapped in scar tissue, his face deformed. He lost his mother and siblings in a fire and had somehow escaped with his life. He was grieving the loss of his family, the loss of his home, the loss of a positive self-image. I began asking myself: How do I convince this child he's beautiful? I tried telling him he looked so handsome after just getting his hair cut, but in the end nothing helped. Instead we took him to a neighborhood store for some ice cream to cheer him up. He enjoyed his ice cream, and we took a peek at the park again. The girls that were there before had gone, but there were still other children. After convincing him that they were all his friends from the Hogar, he hesitantly agreed to go. Once in the park he took off like a shot and we hardly saw him again as we mingled with other kids, playing on the monkey bars, and kicking a soccer ball around. We kept an eye on him from a distance and noticed he was a solitary little fellow. He rode around on the sidewalks by himself, at one point stopping meditatively at a plaque in the middle of the park. It was almost as if he were visiting a tombstone at a gravesite. But whose was it? His mother's? His siblings'? His own? I will never forget my encounter with this young boy, nor the deep sadness in his countenance. Through his pain and through his scars he was beautiful. I just wanted to scoop him in my arms and tell him so. Pray: Lord, help me to look for the inner beauty of each person I meet today. Help me to see them as a reflection of You and love them accordingly. Amen.
---
Copyright 2018 Tami Urcia
About the Author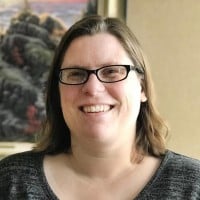 Tami is a Western Michigander who spent early adulthood as a missionary in Mexico, studying theology and philosophy, then worked and traveled extensively before finishing her Bachelor's Degree in Western Kentucky. She loves finding fun ways to keep her four boys occupied and quiet conversation with the hubby. Tami works at Diocesan, does Spanish/English translations and guest blogs. She runs her own blog at Together and Always.