Priests are one of the greatest gifts Jesus left us before ascending into Heaven. They have the ability to turn bread and wine into Christ's Body and Blood. They also have the ability to forgive sins and reconcile us back to Christ and His Church. But what exactly is a priest? A priest is Christ's representative on Earth. He is teacher, father, physician, and pastor. In the book Priests - What Lies Ahead? (Ignatius Press), author Fr. Carlos Granados interviews four other priests to discuss the four roles of priesthood. Fr. Granados believes each of these four priests exemplifies one of these roles and has a dialogue with each of them on the role they best exemplify.
We start with an interview of Archbishop Luis F. Ladaria, where they discuss the role of priest as teacher. He talks about the influence different priests have had on his life, as well as living under 6 different popes, and which one he feels had the most impact on his life. He then talks about Christ not being a teacher, but THE Teacher, and how the Sermon on the Mount and his discourse at the Last Supper define his teaching. There is then a transition to discussing the Church Fathers and what we can learn from them. The big takeaway from this chapter is that the priest nourishes his flock, not just in the Liturgy of the Eucharist, but also in the the Liturgy of the Word. The next chapter discusses priestly fatherhood with George Cardinal Pell, and this was a very eye-opening chapter, because it spends some time discussing how society has been trying to kill the role of the father for a long time. They also discuss the priest as a companion on the path of the Sacraments of First Communion, Confirmation, and Matrimony. The last two chapters are interviews with Monsignor Livio Melina and Archbishop Charles J. Chaput. These two chapters focus heavily on the shift in society, abandonment of tradition, sexual revolution, divorce, and so on. They discuss how the priest can help heal society and what we can hope for from current and future priests. This was a very interesting book to read through. As laypeople, it is easy to see priests in a different light than other men. We might put them on too high of a pedestal or hold them to an unfair standard, if they do something we don't agree with. Even worse, we might not think about them at all and just see them once a week as the person in the front of the Church who gives us Communion. None of these are fair ways to think about these men of God. Yes a priest is alter Christus (another Christ), but they are living, breathing men who are called by God to serve Him and His Church. This book helps shed some light on a life many of us will never experience or understand and shows us just how important the priest is, not just to the Catholic Church but to the world as a whole. Highly recommended for seminarians, new priests, old priests, or anyone wanting to know more about priests.
---
Copyright 2018 Stuart Dunn This article contains Amazon affiliate links; your purchases through these links benefit the author.
About the Author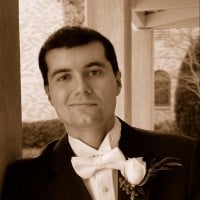 Stuart Dunn was born and raised in Mobile, AL and received a Bachelor of Arts in Psychology and a Master of Business Administration from the University of South Alabama. Stuart reviews all things Catholic including adult books, children's books, Bible Study series, Catholic Courses, CDs, and DVDs in addition to board games at his blog Stuart's Study at StuartsStudy.blogspot.com.