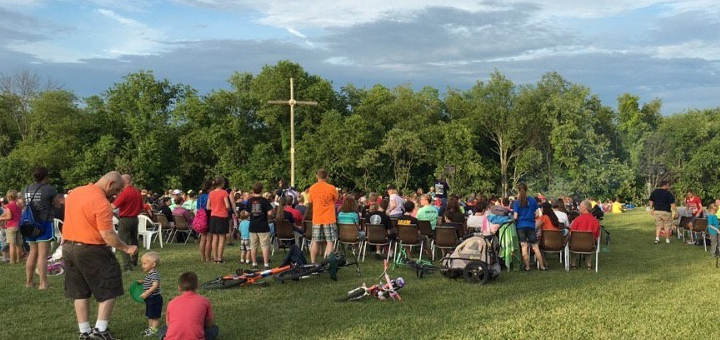 Copyright 2018 Chantal Howard. All rights reserved.[/caption]

I am writing in a little cabin at Catholic Family Land -- a powerful place of formation, family and fun. It's a bit funky to be camping in 100-degree Ohio humidity, but what beautiful work is being done here. Today Justin Fatica (Hard as Nails), spoke about the keys to evangelization. He called us all out, calling on us to discover our PUZ (passion, urgency, and zeal). Today also, Catholic Family Land's founder, Jerry Coniker, passed away while we were in Adoration lifting up hundreds of teens in prayer. What a powerful place for you to discover if you haven't already. Enjoy this glimpse to help you imagine better this powerful gift to families.

As I reflected on today's message one question stuck with me. What are our hearts made for? The world proposes four ideas: pleasure, possessions, power, popularity (the false Ps). These substitutes for God fall short in satisfying our true longing for a happiness that spills over into a tender love of those around us.

How are each of these false Ps are enslaving our hearts? Here are four areas that I am asking for the light of the Holy Spirit to come and heal in my heart so that I can better serve him.

Pleasure. An ongoing addiction to sugar. Pure and simple, the consumption of sugar and unhealthy processed foods is a clear indication to me of a false attempt to self-medicate my way through life.

Possessions. An unhealthy attachment to technology through my cell phone and, through it, a materialistic purchase power through amazon and other online portals of stuff that I should often restrain from buying.

Power. A true "power trip" with my kids and spouse that comes out in fits of anger when they don't live up to my expectations.

Popularity. My excessive tendency to seek to please everyone else first before nurturing those closest and most dear to me, so as to uphold the illusion of my own goodness.

Yes, these are difficult to own. But what is enthralling is to stop and reflect for a moment on the wholesome alternatives proposed and the very real happiness that I have tasted when I let go of my 4 Ps. When I can harness my PUZ, my life comes back into focus. It is in these grace-filled moments that true servant-leadership is manifested, a discipline and willingness to unplug and de-sugar are accessible to me. It is when I focus on these that I am willing to pair down, give away, get rid of the stuff that clutters my life and even shut down the cell phone to reground myself in nature's wonders, people, and prayer.

My family feels it when Mama is living with PUZ. And the best part, is that when I embrace these needed components, I can see into the hearts of others' needs and speak life. Not for my own ego boast, but as a true disciple who genuinely cares for their hearts and wants them to find their PUZ too.

This is what is missing in evangelization today. It's not a program; it's not a set of important apologetic points. It's getting the four false Ps of possessions, pleasure, power, and popularity back into their proper secondary place of our life, so that an authentic passion, urgency, and zeal can spur us on to build relationships of tender concern. Upon this foundation, the truth of our Catholic faith in all its majesty, truth, and splendor can rest.

Let's get real. Dig up your own ugly weeds and plant some PUZ in your life instead.
---
Copyright 2018 Chantal Howard
About the Author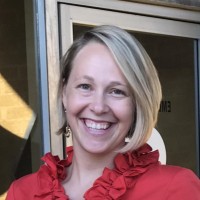 Chantal is a wife and mother of five children. She is a national speaker and author of The School of the Family and The Family Rule. As an essential oil coach, she seeks to help families become healthy, holy and free. Visit Chantal-Howard.com to learn more.