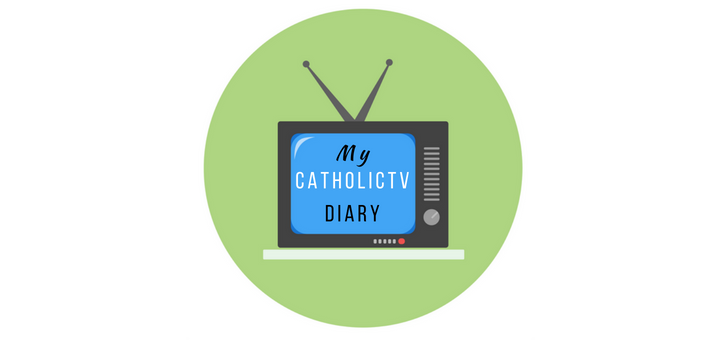 Image via Pixabay (2017), CC0 Public Domain; title added in Canva.[/caption] Last time around, I shared the story of how my friend Steve and I somehow got the green light to create a show for Catholic TV.

I know. I'm still just as surprised as you are. Now the hard work begins.

Steve and I actually had to sit down and write the script for all 10 different episodes of our show.

You know that scene in Seinfeld where Jerry and George are trying to write their pilot for NBC and end up doing everything they can to avoid writing the actual show? That pretty much sums up the writing process for Steve and me.

We meet up at a brewery after work with all kinds of good intentions, pull open our laptops, and then … As we slowly finished the pilot episode for the show and moved on to the rest of the season, we received an email asking about set design. Now here's something we could really sink our teeth into! Can you imagine? Somehow we have been given an opportunity (probably because God has an incredible sense of humor and is using this as a plan to help us both grow in humility by leaps and bounds) to make a TV show, and now the network is basically asking us to design our own set!

You know when you watch a show and you think to yourself, "Well, I'd certainly do this differently and it would be way better?" Well now Steve and I have an opportunity to do it the way we want from scratch. It's like a dream come true.

Right? Well … in theory, yes. The problem we face is that our minds have inevitably drawn a blank whenever we sit down to try and be creative. We try and think of sets we've liked in the past, desperately searching through the internet for the one that best portrays the idea you are trying to get across, and … after starting at photos of the set from Cheers for a half of an hour, we just end up reading articles like "25 Things You Never Knew About the Cast of Cheers." That leaves us with not a whole lot to show for our time, and I'm not sure "How about something like the bar from Cheers" is what Catholic TV is hoping for with our set design feedback (although, the team from Catholic TV is incredibly cool, and they'd be totally up for that in all reality). It was easy to think we would be able to be creative and make something incredibly fun that shared our personal style while at the same time connecting with a large audience. It's a lot harder to actually get that opportunity, and realize being creative (and being good at it) is a whole different ballgame.

So, as Steve and I prepare to board the plane and fly off to Boston to create this TV show, we're in need of some serious prayers! Prayers that we can create something fun and at the same time inspirational, prayers that there's enough makeup behind the scenes at Catholic TV to make us look somewhat presentable, and most importantly, prayers that we can make sure we get out of the way and allow the Lord to do something cool with this project.

The next entry will be coming to you live from Boston, so hang on to your hats!!
---
Copyright 2018 Tommy Tighe
About the Author

Tommy is a Catholic husband, father of four boys, and the author of The Catholic Hipster Handbook (available now!).