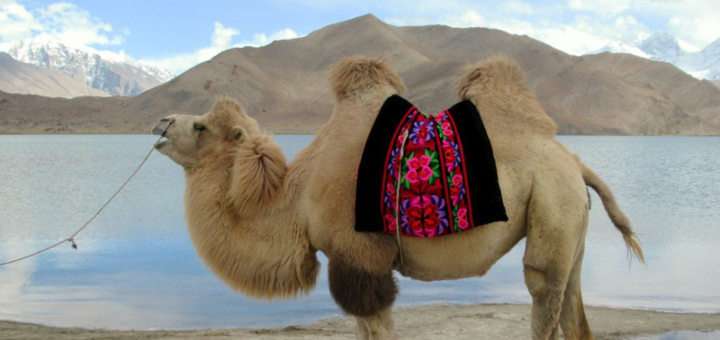 By David Stanley (2017) via Flickr, CC BY 2.0[/caption] Children teach mothers all about slowing down to cross our own personal desert. I really had to adjust my ways of doing things when I became a mother, and I learned the hard way not to rush my toddlers. Children are not efficient but love to dawdle as they struggle to dress, eat, pick up, or even walk in a straight line. It is a lesson in patience and kindness to stop and smell the flowers, watch an ant, collect leaves, and gather pretty pebbles rather than trying to hustle little ones who are filled with awe and curiosity. It is imperative to our children's development that we learn how to slow down. God also wants us to learn how to slow down as we journey across the desert of our lives into the heart of God.
We enter into solitude first of all to meet our Lord and to be with Him and Him alone. -Henri Nouwen
Our journey through life can be compared to a desert scene.
People Do Not Want to Cross the Desert
We are all standing in a huge, modern, air-conditioned airport, peering anxiously through the plate glass, waiting for a jet plane to fly us to our oasis.
Although we have paced in the lounge for years, a plane never lands for us, never accepts us as passengers. Meanwhile, God keeps trying to get our attention. He does not use the loudspeakers which pump in distracting music all day. No, He keeps whispering in our hearts that He has a row of camels standing in the hot sun and tied to a fence. There is a placard around each camel's neck with each of our names scrawled across them, waiting to take us through the desert. The desert teaches us how to pray and purifies our souls. Listen to words of wisdom from a Henri Nouwen, a brilliant Dutch priest who studied psychology and taught at Notre Dame, Yale, and Harvard. Father gave up honor and prestige to live and write for ten years with the mentally handicapped in one of Jean Vanier's L'Arche Communities in Richmond Hill, Ontario, Canada.
"We enter into solitude first of all to meet our Lord and to be with Him and Him alone. Only in the context of grace can we face our sin; only in the place of healing do we dare to show our wounds; only with a single-minded attention to Christ can we give up our clinging fears and face our own true nature. Solitude is a place where Christ remodels us in his own image and frees us from the victimizing compulsions of the world." ― Henri J.M. Nouwen, The Way of the Heart: The Spirituality of the Desert Fathers and Mothers
Let's allow our children to slow us down because they are instruments of God, teaching us the ways of the Lord.
---
Copyright 2018 Melanie Jean Juneau
About the Author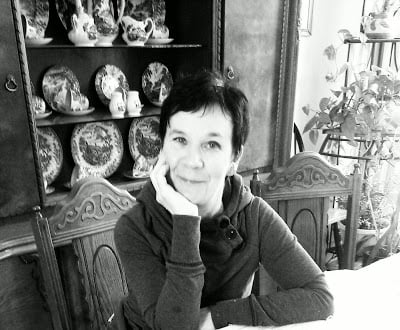 Melanie Jean Juneau is a mother of nine children who blogs at joy of nine9. Her writing is humorous and heart-warming; thoughtful and thought-provoking. Part of her call and her witness is to write the truth about children, family, marriage and the sacredness of life. Melanie is the administrator of ACWB, the Editor in Chief at CatholicLane, CatholicStand, Catholic365 , CAPC & author of Echoes of the Divine.