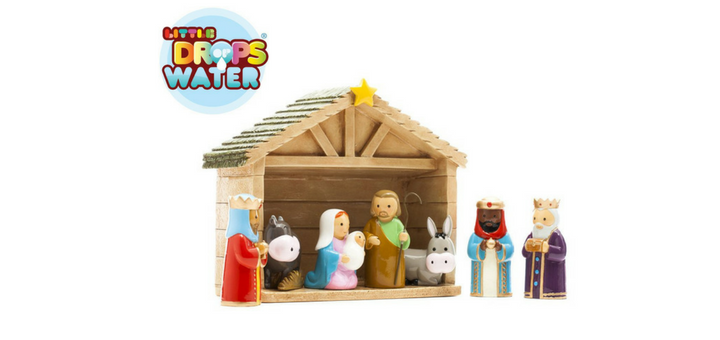 Image courtesy of Little Drops of Water. All rights reserved.[/caption] It's Christmas in July this week, and there's no better way to celebrate than taking a peek at the cutest little Nativity scene! Little Drops of Water, a family business based in Portugal, created their line of saint figurines when Anna Amaral, now a teenager, asked her father to help make child-friendly toys that celebrate the saints. The company recently introduced special Christmas products, including its Nativity scene -- and they'll have a Santa coming soon.
Image courtesy of Little Drops of Water. All rights reserved.[/caption] This is the Nativity I wished we'd had when our children were small. We eventually got a Playmobil Nativity set, but that is not appropriate for toddlers, with all the tiny parts! But a Nativity like this -- it looks like wood, but it's made of high-quality resin -- is basically indestructible and child-friendly. This would be perfect to bring out each Advent so the children can help prepare for Jesus' birth. I'm really impressed by the workmanship behind these figurines. I first reviewed Little Drops of Water products in March of 2016, and my collection of figurines is still in great shape -- even the Holy Family that sits on the very narrow windowsill above my kitchen sink. It's taken more than one tumble into the dishwater, but the colors are still bright and there's not even a chip or a crack. That's a huge plus when you're selecting toys for small children.
How cute is this St. Juan Diego statue with the tiny image of Our Lady of Guadalupe? Image courtesy of Little Drops of Water. All rights reserved.[/caption] Yes, I said "toys." They're religious figurines, but they're made to be held and carried about in little hands or little pockets. Most of these figurines are 3 inches high (statues with crowns, such as Our Lady of Fatima and the Infant of Prague, top out around 4 inches) and they fit well in small hands.
Image courtesy of Little Drops of Water. All rights reserved.[/caption] There are two dozen different Mary statues, ranging from the Madonna and Child to regional favorites such as Our Lady of Guadalupe, Our Lady of Fatima, Maria Pomagaj (Slovenia), and Our Lady of Lourdes -- and more. In addition, Little Drops of Water offers dozens of saints, from St. Anthony through St. Therese. There's even Padre Pio, St. Teresa of Calcutta, and the newly-canonized Fatima visionaries, Saints Francisco and Jacinta.
Image courtesy of Little Drops of Water. All rights reserved.[/caption] As Little Drops of Water is based in Portugal, the Fatima connection is strong. In fact, they are the number-one supplier of statuary in both Fatima and Lourdes, and they offer several products related to each. They also create charms, plush toys, and more. Little Drops of Water offers free coloring pages and craft activities for parents, teachers, and catechists to download and use, and you're invited to share your creations with them! Shop at Little Drops of Water using our coupon code, BN63EE5EA9Y6, and you'll receive a 30% discount on your order! They also offer free shipping (always my favorite perk) on orders of $50 or more.
---
Copyright 2018 Barb Szyszkiewicz, OFS
About the Author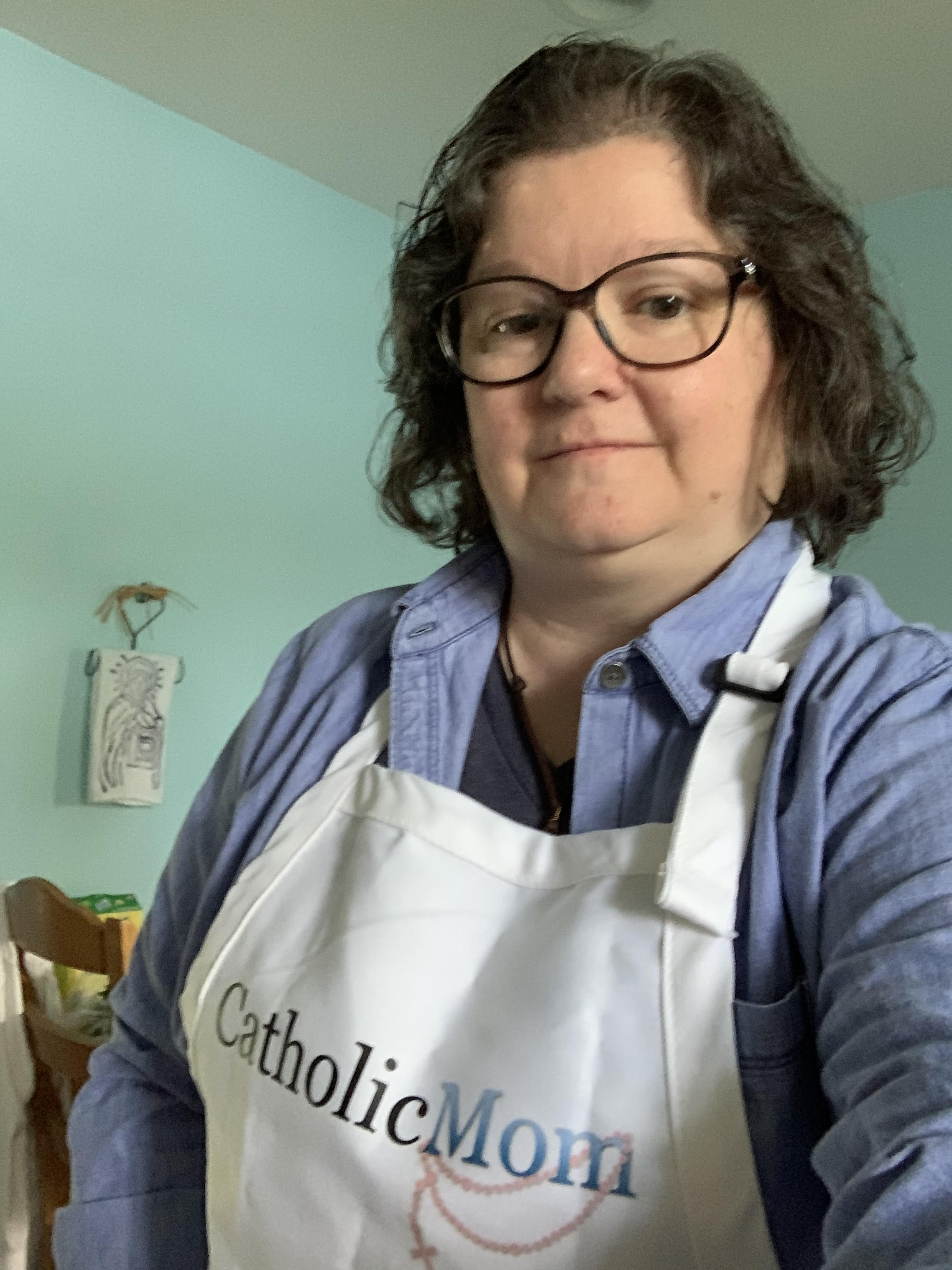 Barb Szyszkiewicz is a wife, mom of 3 young adults, and a Secular Franciscan. She is editor at CatholicMom.com. Barb enjoys writing, cooking, and reading, and is a music minister at her parish and an avid Notre Dame football and basketball fan. Find her blog at FranciscanMom and her family's favorite recipes with nutrition information for diabetics at Cook and Count.