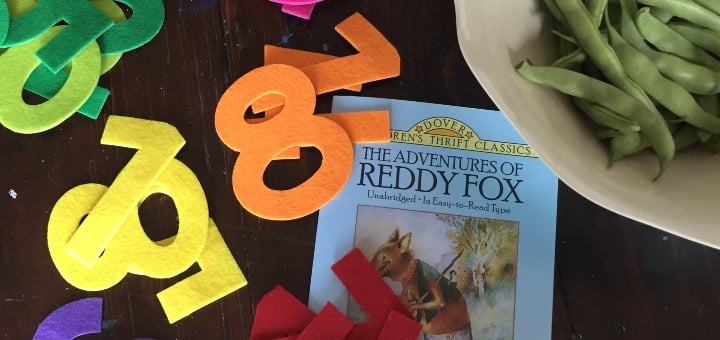 Copyright 2018 Danielle Heckenkamp. All rights reserved.[/caption] An organized life is a beautiful life: a ripple-effect for the common good. Every now and then we have those days, or weeks, where everything feels like it's spinning out of control. There are just too many things to check off the list, too many appointments in one week and of course, this is all equaling to extreme stress and tension. So how can we overcome and rise above the stress of this fast-paced uncontrollable phase? Well, there is one word to live by that can help each one of us organize, de-clutter, and slow down our crazy worlds: Simplify. I have learned that sometimes it's easier than we envision to simplify and choose priorities. I know, I know, everyone talks about this, but can we actually take the first few steps to simplify? The trick is to simplify and make changes that are best for your family and your own self-care. As a mom of four little ones and pregnant with number 5, most of my days feel like this, but after so much confusion and chaos, I snuggle with one of those smiling faces at the end of the day and all is right in the world. The craziness truly doesn't matter, but I have learned that it's up to me to find my priorities and create an organized life for myself (as much as possible). When my daily life is organized, I am more at peace, and therefore my family is also happier. It's a beautiful ripple-effect that will touch every person who comes in contact with our family. Instead of attempting to create a world that is not our own, let's find simplicity for the sake of ourselves, our families, and for the whole of society. What may work for some families may not work for others, but there is no way we will truly know what fits best with our lifestyle than by trial and error.
Copyright 2018 Danielle Heckenkamp. All rights reserved.[/caption] Simplify, Simplify, Simplify 1. Keep a Schedule. Day to Day and Month to Month. This will help keep track of events, meetings, appointments and day to day tasks/chores. 2. Every day write a small list of personal and spiritual goals either the evening before or immediately upon rising. Keep the list simple and attainable. If you are able to cross off everything for that day, it will keep you motivated to continue the next day and the next day. 3. Keep a monthly cleaning schedule. This way you won't forget to wipe the blinds, clean the fans, or wash the curtains. Do one major task each week to spread it out and always involve the children, if they are of age. 4. Remove clutter and organize material possessions. Eliminate what you haven't used or worn in over a year. It's not worth keeping and someone else may be able to use it. 5. Keep social events under control, including play-dates, lunch dates with friends, nights out, happy hours, fundraising events, and the like. Spend more quality time with close friends and family. Those are the people who matter the most! 6. Admit when the schedule is full and learn to say "no." You can't do everything and excel at everything, so learn what will fit best into your life and your family's life. 7. Make family life a priority. Yes, you may have passions outside of the home and that is completely healthy, but never let those control your schedule. Your children, husband and close family/friends come first! 8. Keep your spouse as a top priority and he will do the same for you! 9. Your children are important; as a parent they are your daily gifts and miracles, so take care of them spiritually, emotionally, and physically. Not only by clothing them and giving them daily necessities but providing emotional and loving support. You are their everything, you are their world! You are their mom and no one can replace that role. 10. Spend time on yourself. This could mean taking a weekly exercise class, fifteen minutes of daily reflection, spiritual reading, a private Rosary, a walk in the park or a monthly spa date. Keep a healthy diet, exercise often, and drink a lot of water to flush out those toxins. You need to rejuvenate yourself in order to be the best version of yourself for your family.
Copyright 2018 Katy Oberst. All rights reserved. Used with permission.[/caption] God may send us trials and tribulations, but it is important to simplify ourselves and our lives in order to accept His Will at all times. And sometimes, through this desire of simplification, God steers the course of our lives on a completely different path then expected, but we discover that path to be even more edifying. That is the beauty of this life: acceptance of God's Will, for in that we can truly work to fulfill His mission for us in this world.
Copyright 2018 Danielle Heckenkamp. All rights reserved.[/caption]
---
Copyright 2018 Danielle Heckenkamp
About the Author
Danielle Heckenkamp is a stay at home mom and freelance writer who lives in Wisconsin with her husband and six children. Danielle writes about her daily experiences as a mom and love for her Catholic Faith. Danielle is the co-author of a nonfiction book about manners and common sense. You can find more of Danielle's writing at Homegrown Living or step inside her daily life on Instagram.