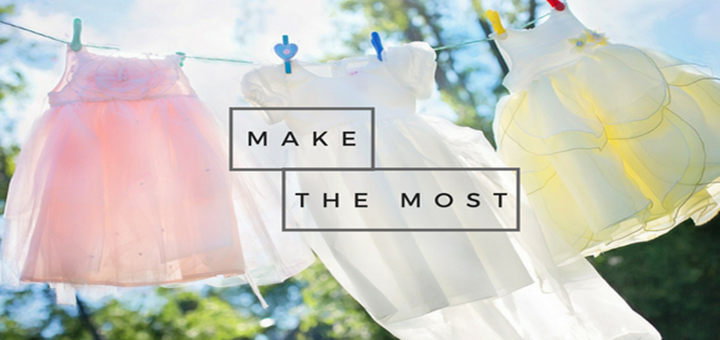 Via Pixabay (2015), CC0 Public Domain[/caption] A few months ago I started doing something new. Well, it's really something routine done in a new way. I've changed how I fold towels. I know, it doesn't sound all that astronomical, and perhaps in the grand, grand scheme it isn't. But it has affected positive change worth reflecting on. It occurred to me, on a rather frustrating day, "Why am I folding towels and putting them away, only to re-fold them so that they fit on the towel racks?" You see, for space saving purposes, I had been folding towels hamburger style: twice, and then in thirds. It was so satisfying to see the stacks looking neat and tidy on the shelf. But, in order for them to hang on our towel racks, they had to be completely unfolded and then re-folded in half, hot-dog style. On this day, I was trying to juggle the dirty towels in one arm while re-folding the clean towels in the other and attempting not to trip over children. It was a mess! Finally, the thought came to me that I had a choice in this matter. And a choice that would prevent this scene from ever happening again. Why not just fold the towels hot-dog style to begin with? They take up more space on the shelf this way, but it would save me time and frustration when it came time to change the towels. It came down to which I valued more? The appearance of orderliness, or guaranteed less frustration and more time saving?
Watch carefully then how you live, not as foolish persons but as wise, making the most of the opportunity. (Ephesians 5:15-16a)
This verse from St. Paul's Letter to the Ephesians that we heard this past week couldn't be more appropriate for my dilemma. Making the most of every opportunity, of each moment. Sometimes this means choosing one activity over another. Other times it means lingering longer with a friend, or closing up early to be on time somewhere else. In my case, making the most of my moments trumps my shelf appeal.
Making the Most
Here are some other opportunities I've found to make the most:
Why make a single batch when you can make double and freeze or save?
Prepping the coffee maker the night before (I'm not so good about this, but it would be a nice thing for me to do for my husband who is usually up before me for work. Something to work on)
Folding clothes straight from the dryer, rather than piling baskets up for later
Don't leave meal planning to the grocery store meat department
How do you make the most of the time you have, so that you can live your life wisely?
---
Copyright Kate Taliaferro 2018
About the Author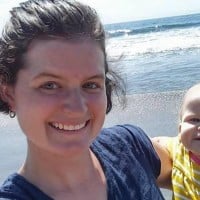 Kate Taliaferro is an Air Force wife and mom of 4. She has a Masters in Religious Education and tries to find God's presence in all parts of her day, be it cooking, cleaning or just the everyday ordinary. She enjoys homeschooling, stitching crafts and finding cheerios between the couch cushions. She blogs at Daily Graces.