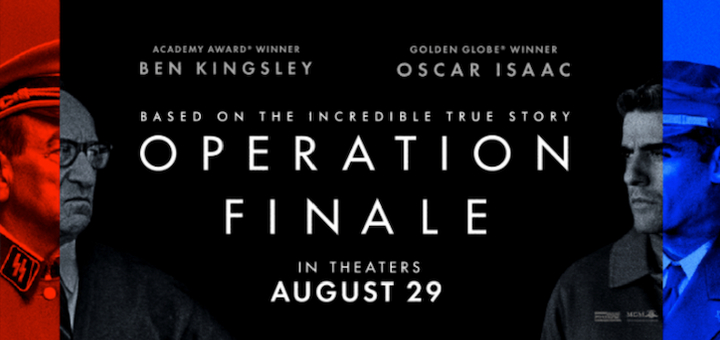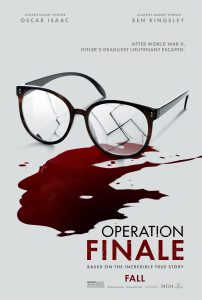 Just when you think that Hollywood has done everything it can with films about the horrors of the Holocaust, along comes a film like Operation Finale that reminds us that it's absolutely essential to keep telling these stories so that we can continue to learn from them.
Synopsis:
Metro Goldwyn Mayer Pictures' razor-sharp thriller, Operation Finale, brings to life one of the most daring covert operations in modern history. Starring Golden Globe winner Oscar Isaac (Star Wars: The Last Jedi, Ex Machina) and Academy Award winner Sir Ben Kingsley (Gandhi, Schindler's List), and the film vividly captures the ingenious and brilliantly executed mission to capture Adolf Eichmann, one of the chief architects of the Holocaust. Fifteen years after the end of World War II, acting on irrefutable evidence, a top-secret team of Israeli agents travel to Argentina where Eichmann (Kingsley) has been in hiding together with his family under the alias 'Ricardo Klement' and execute an extremely dangerous abduction. In attempting to sneak him out of Argentina to stand trial in Israel while being pursued by the country's right-wing forces, agent Peter Malkin (Isaac) is forced to engage Eichmann in an intense and gripping game of cat-and-mouse with life-and-death stakes. Operation Finale is directed by Chris Weitz (About a Boy, The Twilight Saga: New Moon) from a screenplay by Matthew Orton. Oscar Isaac is also a producer, along with Brian Kavanaugh-Jones and Fred Berger under their Automatik company and Jason Spire's Inspire Entertainment.
https://youtu.be/07Y4_6PD0Z4
Beachballs: What I Loved
Themes of Reconciliation: While we've heard stories of war atrocities for many years, the true story that inspired Operation Finale was absolutely new to me. Pivotal to the story for me was the relationship between Israeli special agent Peter Malkin and Holocaust architect Adolf Eichmann. I found myself once again pondering the concept of true reconciliation as I watched the evolving encounter between these two men. How easy would it have been in Malkin's shoes to simply eradicate his foe--the man who had taken so much from him and so many others--rather than creating the opportunity for justice? What would I do in this man's shoes? Certainly, this film is fodder for much thought and prayer. Learning: As I mentioned above, this film introduced me to an aspect of World War II history that was entirely new to me. After my screening, I found myself turning to source materials to learn more about the true events that were portrayed in Operation Finale. I recommend taking a look at The True Story of Operation Finale from Smithsonian Magazine for an excellent overview. I love films that encourage me to dig more deeply, to learn the facts, and to understand the art in light of historical narrative. Ensemble Cast: While Sir Ben Kingsley and Oscar Isaac are standouts, this film is filled with excellent performances that also reflect the diversity of personal experience that so many had with the events of these atrocities. I found myself connected in so many ways to each of the characters, even the evil ones, as if knowing them more intimately could help me to understand how we learn from past mistakes and avoid making them in the future.
Jellyfish: Stuff to Watch Out For
Operation Finale is most definitely an adult film, and may not even be acceptable viewing for every adult. Rated PG-13 for disturbing thematic content and related violent images, and for some language, the film is rated A III (Adults) by the Catholic News Service (see full review here). Catholic viewers will immediately be sensitive to the fact that a cassock-wearing priest is obviously present in a vocal gathering of Argentian Nazis. More significantly, the film portrays the atrocities of the Holocaust in vivid fashion with violence, malice, and graphic imagery.
Why See Operation Finale?
With masterful performances and a gripping plot that's all the more complex because of its basis in reality, Operation Finale keeps you on the edge of your seat and sends you out the door pondering the past and anxious to change the future. Copyright 2018 Lisa M. Hendey
About the Author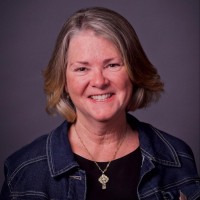 Lisa M. Hendey is the founder of CatholicMom.com, a bestselling author and an international speaker. A frequent radio and television guest, Hendey travels internationally giving workshops on faith, family, and communications. Visit Lisa at LisaHendey.com or on social media @LisaHendey for information on her speaking schedule or to invite her to visit your group, parish, school or organization. Visit Lisa's author page on Amazon.com.