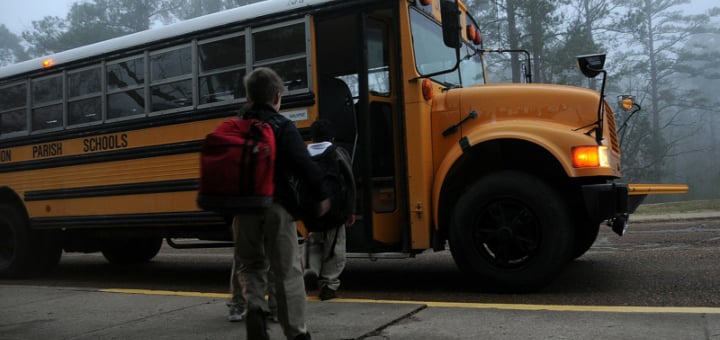 Photo via Pixabay (2013), CC0 Public Domain[/caption] Back to School is like New Year's Day to me. Let me explain. Summer is a wonderful season filled with lazy mornings, spontaneous activities, unstructured weekends and late dinners. We spend a lot of time together as a family doing fun things. It's always a relaxing, joyful time of year for us. Then the kids go back to school and the lazy days and quiet evenings come crashing to an end. All of a sudden, families endure hectic early mornings trying to get everyone out the door with all of their necessary items and a somewhat-healthy breakfast. Afternoons become chaotic due to homework, sports practices, driving carpools, catching up on each other's days over quicker dinners. Then hurried baths and early bedtimes cut into leisurely evenings. Those hours before and after school can be so crazy, but so can the hours in between trying to desperately get everything done while the kids are away. Between the household chores, meals, and necessary family errands, it can be difficult to find time for personal fulfillment. Yet those precious hours between the morning and afternoon buses can become opportunities for rejuvenation. The new school-year routines offer chances for us mothers to grow as family caretakers. Consider it our own Moms' New Year's Day. An exciting time full of hope and promise for a new year. Just as the children will spend the upcoming school year learning and growing and changing, so can we. This is an opportunity to reevaluate how to spend your extra time and how to be a better mom and servant of Christ. Whether you work full-time, part-time or work from home as full-time mom, this is an ideal time to treat this change in routine like a brand new calendar year.
What Back-to-School Resolutions will you make this year?
* Resolutions to help moms improve spiritually:
- Add an extra 5-10 minutes of prayer time to your morning - Try praying the Litany of Hours, Angelus or a Rosary at noon (you can even set a reminder alert on your phone) - Add a daily morning Mass once a week - Attend a new Bible study class - Attend your church's Adoration for an hour a week - Read a CatholicMom.com article every day!
* Resolutions to help moms improve physically:
- Add a walk or 30-minute workout at least three times per week - Include a friend or family member/pet to help be more accountable and help them get physically fit as well! - Take time for haircuts and maybe treat yourself to a massage or pedicure once in awhile
* Resolutions to help moms improve intellectually:
- Learn a new activity, skill or language - Take a college class for free - Read the latest Encyclical from Pope Francis online - Help your children with their homework and relearn algebra
* Resolutions to help moms improve socially:
- Reach out to a different friend every week – either by visit, phone or hand-written letter - Visit an elderly relative monthly - Join a new class – whether it's for exercise, church, book club, or local museum - Volunteer at a local food bank, homeless shelter, pregnancy center, or church-sponsored social ministry
* Resolutions to help moms improve emotionally:
- Keep up with your favorite hobbies or activities, or resurrect an old forgotten one like coloring - Take time to sit and relax a little before that bus comes back up the street - Enjoy a bubble bath
What will you try this week from each category to celebrate a new school year? How will you try to grow as a Catholic mom?
---
Copyright 2018 Colleen Mallette
About the Author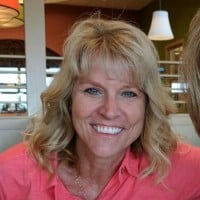 Colleen lives in Ohio and is the proud mother of three young adults. She loves being a full-time stay-at-home mom and a part-time bookkeeper for her husband. She likes to read, write, scrapbook, and volunteer, and is excited to use her talents to share God's love and the hope of His promises through CatholicMom.com. Colleen is co-author of "In God's Hands, Miracles in the Lives of Moms" and blogs at Colleen's Contemplations.