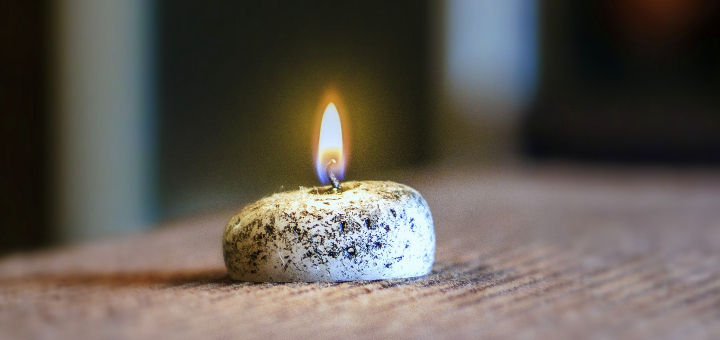 Many of us are struggling with the news of terrible things going on in our Church right now. Recent abuse scandals and serious allegations of cover ups have left us wondering what we can believe and whom we can trust inside the Catholic Church. Especially for those of us for whom our Catholic faith is an integral part of our identity, that is an uncomfortable feeling. There is not much peace to be found on Twitter or in the news. There is not much to be found even in private conversations with friends, family, and fellow Catholics from all walks of life who themselves are adjusting to the feeling of floors crumbling beneath their feet. In the midst of it all, I am grateful for guidance from good leaders like our chaplain here at CatholicMom.com, Fr. Willy Raymond. I am also grateful for our community and the gift of all of you here at Catholic Mom. I have been making an effort to focus on what I can do to bring about good in our Church, and the Catholic Mom community is a shining example of a "good thing" that is happening in the Church today. I am so encouraged and uplifted by all that we share here, and being part of this community of faith-filled women is real source of comfort during this difficult time. As our Founder, Lisa Hendey, recently shared, "Now, more than ever before, the faith we share in our homes and pass along to our children, is an important priority for our families. As we pray together for the victims of this crisis, for holy men and women who have committed their lives to the service of others, and for the future of our Church, let's be reminded of the unconditional love of God for each of his little ones and of our universal calling to share that same love with the world around us."
Photo via Pixabay (2013), CC0 Public Domain[/caption] During this time of crisis and sorrow, we here at Catholic Mom have the opportunity to come together in support of one another and of the Church, and I invite you to join me in prayer. As a community, we are planning to pray a Rosary and a special novena for the following intentions:
Healing for all victims of clergy sexual abuse, and for victims' families from pain caused by clergy, consecrated religious and lay leaders in the Church
Justice for perpetrators of evil in the Church
Renewal at all levels in the Catholic Church
Mary's intercession on behalf of all who are suffering
We will pray the Rosary together on Wednesday, September 5, at 11:00 am ET with a live broadcast on our Facebook page. Even if you are unable to join us for the live broadcast, we invite you to pray a Rosary on your own that day, adding your intentions to ours. Then, on Friday, September 7, we will begin a novena to Our Lady of Sorrows. The prayers for each day will be posted here at CatholicMom.com and on our Facebook page. The novena will end on September 15, the feast of Our Lady of Sorrows. In this way, we can share our sorrow with Our Lady's sorrows and ask her intercession on behalf of the suffering Church she so lovingly mothers. Thank you for being a part of our community here at Catholic Mom. Your presence and participation here are a precious gift to me, especially during these difficult days. I am keeping all of you in prayer in a special way this week. May God give all of us the peace and healing that can only come from Him.
About the Author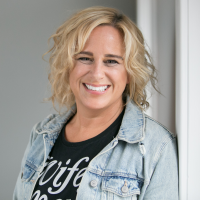 Danielle Bean is an author, speaker, podcaster, and brand manager at CatholicMom. She and her husband Dan have 8 children and live in New Hampshire.