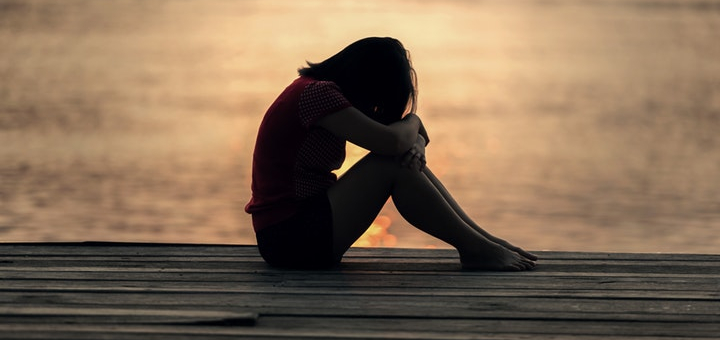 Photo via Pexels (2016), CC0 Public Domain.[/caption] All of us know children who are coping with the pain experienced when family relationships are fractured by angry divorces, abuse, or neglect. They are our children's friends, our grandchildren, our neighbors, or perhaps our nieces and nephews. Beyond the emotional woundedness they carry into each day, hidden spiritual scars can devastate their lives for decades and enslave their souls. We can comfort a hurting child in surprisingly simple but effective ways. We, of course, can lift up these little ones in prayer. Our confidence is strong, knowing that our prayers are mighty and God is ever faithful in love and mercy for these children. They are ultimately His children. He is their beloved Father. But we long to help. Our faith calls us to "ora et labora," to pray and to work. We want to DO something. Here are some practical ways to make the times that these children encounter us feel like a spiritual and emotional ... HUG.
Be a Haven of Peace
We can cultivate an atmosphere for our homes to be welcome safe havens of peace, joy and rest. That does NOT mean our houses are tidy and free of chaos. It means that this hurting soul is welcome to join our HEALTHY and nurturing chaos as a soul-refreshing break from the destructive chaos they cope with at their home. Don't underestimate creature comforts. Cozy blankets on the couch to wrap up in. Warm and welcoming smells. I have a friend with a big family who makes it her routine to put a pan of brownies, or other such dessert/snack that is easily dumped into a pan, in the oven at three o'clock most afternoons. This welcomes her children home to do homework with a great smell and some sweet love. This atmosphere can easily include an extra child in the mix.
Imagining Fatherhood
Our spiritual enemy routinely attacks a child's vulnerability in difficult family situations. The spiritual enemy's goal is to get suffering souls to abandon trust in God. One of the most profound attributes of God that is uniquely appreciated within Christianity is his fatherhood. He is not our master. He is not an all-powerful indistinct force. He is Abba, our daddy. Whether or not the child's father is the one behaving badly in the family troubles, the child can often make a quiet internal decision that dads in general can't, or perhaps won't, protect them from bad, hurtful stuff. If the family trauma persists, all those feelings are projected on the child's image of God the Father. Part of our role in being a safe space for that child can be to help the boy or girl re-imagine trusting in fathers. We can do this subtly and gently. In the natural flow of family life, we can offer intentional experiences of positive fatherhood in books, movies, and TV series. Visualizing positive images of faith and fatherhood can improve their trust in God our Father. Growing in that hope of faith can help them renew love for their earthly dad too. The problem we face as concerned parents, grandparents, neighbors and family friends is that fatherhood is typically depicted with disregard and mockery in modern films, TV, and books ... especially those works targeted at children and teens. David McGee and Bryce Hantla's well-researched article documents this trend in detail. I've done some digging to put together this list of recommendations for books, films, and TV series that affirm faith and trust in the fatherly care of God.
First: Faith-Affirming, and Father-Healing Reading
The materials I'm recommending are given with children age 6 to 12 in mind. These kids are are old enough to talk back to the destructive voices whispering inside their heads. Each title is a LINK to more information.
Photo via Pexels (2018), CC0 Public Domain[/caption]
Picture Books:
Great illustrated books can be enjoyed at any age. If you need to, ask the child to read it with you to see if they think it is good to read to another, younger, child. Angel in the Waters by Regina Doman (Finding comfort in the way God gives us each a guardian angel since before birth.) Captain Snout and the Superpower Questions by Dr. Daniel Amen (Helping children imagine how to overcome negative thinking that can get stuck inside their minds.) Zita The Space Girl, and Mighty Jack by Ben Hatke (Helping children visualize their own strength.) Baby Dance by a Anne Taylor (Picturing the delight of a father romping around with his baby in his arms.) Owl Moon by Jane Yolen (Imagining the comfort and leadership of a father offering hope on a dark night.) Saint George and the Dragon by Margaret Hodges (Imagining the courage needed to conquer the spiritual beast who attacks us with claws of anger, and flames of bitterness and betrayal.)
Early Reading Chapter Book Series:
Sisters of the Last Straw by Karen Boyce (In which laughter is good medicine, and children can practice self-acceptance as they identify with the sisters' bad habits.) Chime Travelers Series by Lisa Hendey (Imagining loving parents and some surprising adventures to encounter saints who faced so many adversities with faith, hope, and love.) Mrs Rosy Posy series by Robin Jones Gunn (Where children can imagine the best neighborhood grandmother who points them straight to God the Father.) Henry and Mudge and other book series by Cynthia Rylant (This author gently affirms faith and family, and provides comfort through a huge animal friend.) Three Cousins Detective Club book series by Elspeth Campbell Murphy (Imagining children, with supportive family experience, learning virtues through problem solving.)
Read-Aloud or Independent Reading for an Older Child:
(Most of these are available in strong film versions, well worth viewing, as well.) Little House on the Prairie Series by Laura Ingalls Wilder (Historic series portraying strong fatherhood. The early seasons of the TV version are the most faithful to the characters created in the books.) A Little Princess by Francis Hogson Burnett (Story is permeated with Sara Crewe's personal virtue as she longs for her loving father's return.) Chronicles of Narnia by C. S. Lewis (Classic story imagining the powerful love of God the Father as the lion Aslan.) Saints and Heroes by Andrew Lang (Saint story collection that reads like great adventure.) Full Cycle by Christopher Blunt (Strong fatherhood is affirmed as a father and son prepare for a bike race.) Little Women & Little Men by Louisa May Alcott (Portrays internal virtue as the strength to endure hardships.) A Christmas Carol by Charles Dickens (Allows readers to imagine both a redeemed father figure along with a heroic father figure.)
Second: Visual Affirmation and Fatherly Encouragement
Photo via Pexels, CC0 Public Domain[/caption]
Video/TV/Film/audio
Holy Heroes Glory Stories -- audio dramas of the saints. (Excellent quality with music and sound effects to imagine the lives of amazing saints.) Andy Griffith Show -- (Classic show with an iconic, friendly and often funny father figure.) The Incredibles Movies 1 & 2 -- (Respectful, but comic protrayal of a heroic dad.) Daniel Boone TV series -- (Comforting portrayal of a courageous frontier dad.) Finding Nemo Movies -- (Fabulous depiction of the relentless love of a father for his son.) The Sound of Music -- (Portrayal of a less-than-perfect father who deeply loves his children and protects them.) Evan Almighty -- (Imagines a father who temporarily "becomes" a modern Noah and grows closer to his kids.) The Mully Movie -- (About the African orphan who became a millionaire and gave it all away to become the "father" of 15,000 African street children. Some truly jarring imagery ... save this one for teens and up.) Veggie Tales Movie: Jonah -- (Great depiction how God brings good out of disasters.) Veggie Tales Movie: The Pirates who Don't Do Anything -- (Portrays that we are not slaves to our circumstances. God can use unlikely heroes, like us, to do great good.) I hope these recommendations enable you to not only comfort a hurting child whom God brings into your circle of influence, but perhaps equips you to strengthen the faith and fortitude of your own children also. All of us can find inspiration in these books and films to renew our confidence in the loving fatherhood of God, especially when our earthly fathers (natural or spiritual) may let us down.
Do you have a favorite book or movie to recommend that helps us imagine the Fatherly care of God?
If you'd like some helpful ideas how to come alongside of a struggling child who is a bit older, perhaps a teen or pre-teen, visit my previous article on Mentoring in Virtue on CatholicMom.com. Find more faith and virtue-affirming reading and viewing recommendations in 5 FAVE Top Ten Lists also.
---
Copyright 2018 Cathy Gilmore
About the Author