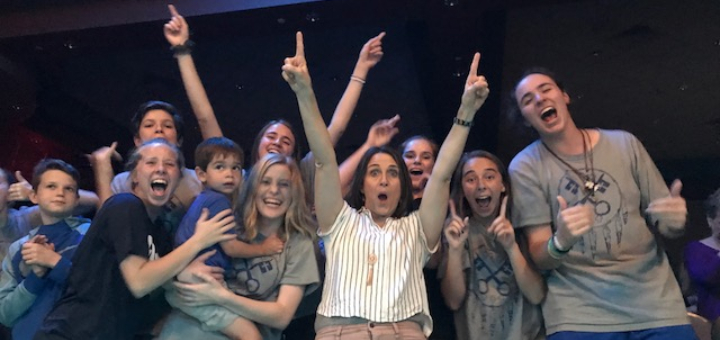 Our parish teamed up with the archdiocese to host a Praise & Worship with Eucharistic Adoration night. We had a super talented band booked. We had a phenomenal speaker lined up. We had a spotlight for the Eucharist. Think, mini-Steubenville conference. The title for the night was Ignite. We were praying "Come, Holy Spirit, fill us up and ignite a fire for Jesus!" We wanted to ignite a renewed faith, love for the Eucharist and each family's spiritual life. We wanted to sing out our praises to God!
Copyright 2018 Stephanie Stovall. All rights reserved.[/caption] With this being the first archdiocesan-wide event of its kind, we weren't sure how many people to expect. As word spread across social media we began to see the excitement. Then we heard that one parish was planning on sending a bus full of kids and it got real. Not only were people excited for this, they were hungry for it. The big night came and it was a night set up for disaster. At 6 PM there was a torrential downpour. City streets were flooding by the minute. Ignite start time was 7 PM. Prayers for the rain to stop were continuous. Our youth-group kids were extending Benedictine type hospitality while standing outside with umbrellas helping people into the church. It was a beautiful thing to see.
Copyright 2018 Stephanie Stovall. All rights reserved.[/caption] Over 400 people attended Ignite. People of all ages, 9 days old to 90 years old, packed the church. While we were singing out our love to the Eucharist people were brought to tears. There was jumping, hugging and hands raised up high to the heavens.
Copyright 2018 Stephanie Stovall. All rights reserved.[/caption] This event could not have happened at a more desperate time. Right now the Church is hurting and in need of feeling God's warm embrace. I thank God for His perfect timing. I share this to encourage you to reach out to your parish and plan a night like this. There are ministries that can help, such as Adore and Project 177. If there is not a ministry like this in your area, just get a great team together and plan the night! The graces of the night will reverberate through the Church, they will seep into every crack for a renewal of His Bride. Put it in the hands of the Holy Spirit and He WILL move mountains.
---
Copyright 2018 Stephanie Stovall
About the Author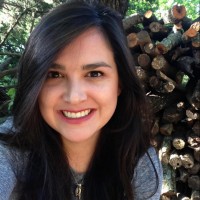 Stephanie Stovall loves Oklahoma State University and hanging out with her husband. She keeps Holy Mary busy praying for patience with her five little boys. Stephanie loves God, Catholicism and evangelizing with all her heart! You can find more of her messy thoughts over on TheBlessedFruit.com