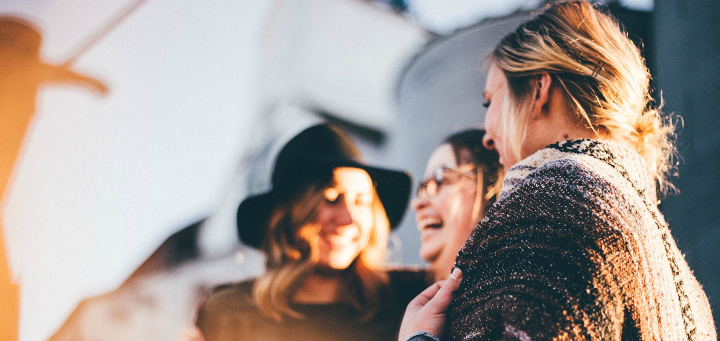 Photo via Pixabay (2017), CC0 Public Domain[/caption] This summer I found myself in a new place. I was 36 weeks pregnant with Baby #3, I'd left my career to stay home full-time, and we'd just moved three states away to a place I'd never seen and where we knew no one. I knew we needed to make friends soon for the sake of our daughters, but it seemed so very daunting. How do you start over from scratch? God provided in a most fitting way. I'd seen a note in the parish bulletin about a summer book club for moms and the timing was perfect for us. I was so nervous as I emailed the coordinator, and nearly hit "delete" several times. But I asked if there was room for me and with a quick prayer, hit send. By the end of the day I had a reply to my email, a welcome from two other leaders of the moms' group, an invitation to another moms' event, and a cell phone number in-case-you-need-anything. And it really was just a taste of the incredible hospitality we've received in the two months we've lived here. I left that first meeting with cell-phone numbers, a pediatrician recommendation, and a play date for later in the week. They've introduced my husband to their husbands and helped include our children. They prayed for us before and during our delivery and have checked in on us often as we settle into life as a family of five. And for the past month, women have shown up at our door at dinnertime with a smile, a meal, and the subtle reminder that there's room for us here. It cannot be a coincidence, then, that we were reading The Friendship Project together. Each week we read about two women saints who were strengthened by authentic friendship. And as we discussed and shared and prayed together, I saw them backing up their words with actions; and not just towards me, their genuine care for each other is a beautiful thing to behold.
There is something so beautiful about women caring for each other. It is rooted right in Scripture in Mary's haste to care for Elizabeth and in Elizabeth's reception of Mary. Christian community is rooted in that authentic hospitality. It's fitting that the final chapter of "The Friendship Project" and our final gathering focused on the friendship between these two women. Perhaps without even realizing it, the women in the room had been imitating the friendship of Mary and Elizabeth the whole time. As I sat there with my newborn daughter it occurred to me that they might not think much of their individual gestures -- a text, an invitation, a casserole -- but each one of them made room for us and welcomed us into their "home" at the parish and in their family. And these small acts of hospitality and love add up to something great. They have built community. Is there someone to whom you can offer a small gesture of hospitality, welcome and friendship today?
---
Copyright 2018 Megan Swaim
About the Author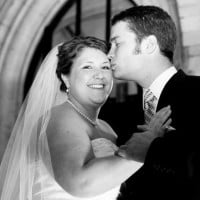 Megan Swaim is an Indiana girl on an east coast adventure. A former high school youth minister, she now gets to minister full-time to her three young daughters and her husband Josh. Megan spends her days homeschooling at the kitchen table, drinking iced coffee, and exploring coastal Virginia.