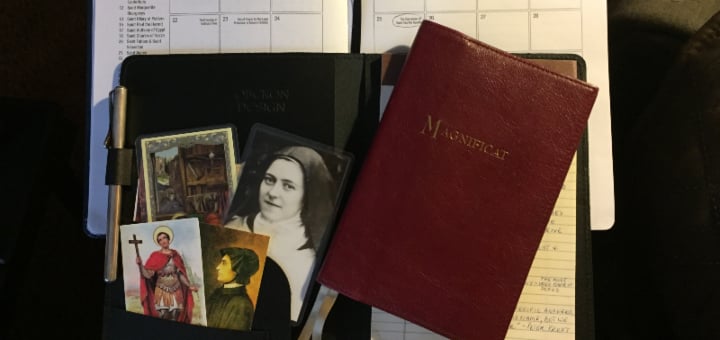 Copyright 2018 Pam Spano. All rights reserved[/caption] During this time of scandal within our Church, I look for comfort in the saints, in scripture and in humor. Today's first reading sums up the many frustrations I have with the scandal. I see the Pope and the bishops on television and unfortunately I find myself yelling at them, perhaps just as Herod did in today's Gospel. Today's Psalm reminds me that God has comforted me through the trials in my own life as well as the Church's. There are many good priests out there that are trying their best to comfort their flock. Please keep them in your prayers and don't be shy about vocalizing your support of them.
By Simon François de Tours (1606-1671) - http://www.allposters.com/gallery.asp?startat=/getPoster.asp&CID=F0F59087B76D4AFCA74A54D555BB2908&frameSku=1587925_4986398-10564426, Public Domain, Link[/caption] St. Vincent de Paul (whose feast we celebrate today!) devoted his life to human suffering and the poor. His words gave me not only hope, but guidelines:
"Let us give ourselves to God, so that we may grant us the grace to stand fast. Let us hold fast, my brothers, let us hold fast, for the love of God: he will be faithful to his promises. God will never abandon us so long as we remain fully obedient to Him for the fulfillment of his designs. Let us remain within the bounds of our vocation. Let us labor to become interior men, to conceive great and holy affections for the service of God. Let us do the good that presents itself to be done and let us do it in the ways we have said." (page 376 in September's Magnificat)
For those who have been betrayed by priests, I am deeply sorry. I pray that Our Lady wraps you in her mantle and guides you back to her Son to lead you through the rest of the journey. For those weeping for our Church, I pray that your fidelity to the Church and your faith are lights that can be seen in our church's dark hours. Please pray for the falsely accused priests, especially, Fr. Gordon MacRae.
---
Copyright 2018 Pam Spano
About the Author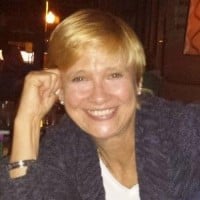 Pam Spano converted to the Catholic faith as an adult over 30 years ago. Her conversion story started when she sarcastically said to her Catholic boyfriend at the time, "I suppose if we were to get married, you would want me to convert." He thought for a moment and said, "Well, I am worried about your soul." And so the journey began ...