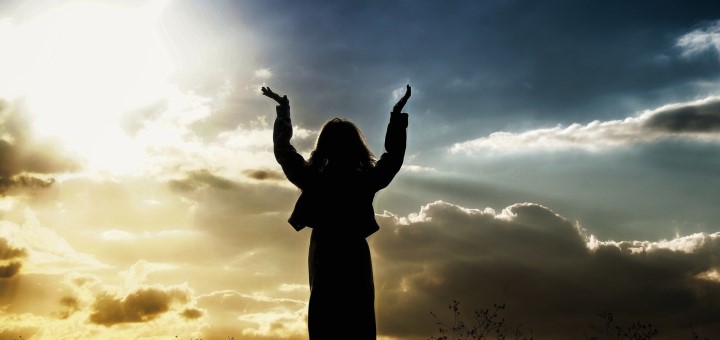 Image credit: Pixabay (2014), CC0 Public Domain[/caption] A new family came into church the other day. It was just the mom and her three young children. My best guess is the kids were one, three, and five years old. The layout of our church is almost theatre-in-the-round. When the mom chose a bench opposite ours, I had a direct view of this family for the entire Mass. Her kids were dressed immaculately, right down to the completely straight part that divided the 3-year-old's pigtails. But that's where the "immaculate" part ended. The mom looked a wreck. Her hair was thrown into a lopsided ponytail that was falling out. Her clothes were leggings and a long, rumpled t-shirt that may have been slept in. She was too far away for me to see her facial expressions, but her body language said it all. Exhaustion and exasperation exuded from her as, time after time, she got up and down and in and out of the pew to grab her kids. Either they were climbing over the bench or running up and down the aisles for practically the whole Mass. As I knelt at the Consecration, and glanced left and right to be sure my own kids were kneeling and praying for that miraculous moment, I finally understood why I was so fixated with this young family: We were them, and I was her years ago ... My oldest used to be so mischievous in church, I carried a diaper bag that weighed at least fifteen pounds. It was filled to the brim with a plethora of items to keep him engaged and quiet. While he played with one gadget or toy, I'd have the back-up one in my hand ready to pass to him when his little attention span ran out. All the while, I'd be holding my middle guy in my arms, soothing him, while simultaneously re-propping a blanket near my daughter's chin to anchor her pacifier in her mouth while she sat in her bucket seat. Inevitably, a bead of sweat would roll down my back from all the exertion and nervous energy I was expending trying to pretend my kids were well behaved in church. I never imaged that, years later, I'd be so blessed to have kids who actually listened to the sermon and bowed their heads in reverent prayer. Sure, I dreamed about it -- fantasized about it, even. But I highly doubted it would ever become my reality. But it has. That's the message I was trying to telepathically convey to that mom: Hang in there! You're doing everything right. Kudos to you for bringing three little, active kids to church when I know it would have been much easier to stay home and eat Cheerios on the couch. One day, your kids WILL sit and listen at church. They WILL bow their heads and earnestly pray because you are teaching them to. And on that day, you will be as beautifully groomed as they are because you'll finally have the time and space to do so. Hang in there. It's coming. I promise! But for now, please know that despite your haphazard appearance, and exhausted state, God sees you as radiant right now, right this moment. Any mom who does whatever is takes to bring her kids to Him is always gorgeous in His eyes.
---
Copyright 2018 Claire McGarry
About the Author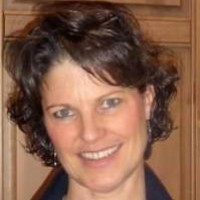 Claire McGarry is the author of the Lenten devotional "With Our Savior," published by Creative Communications for the Family/Bayard, Inc. and All is Blessing: Finding God in the Tensions of Life, to be published by Our Sunday Visitor in the fall of 2021. Her freelance work has appeared in various Chicken Soup for the Soul books, Focus on the Family magazine, Catechist magazine, These Days devotional, and Keys for Kids devotional. The founder of MOSAIC of Faith, a ministry with several different programs for mothers and children, she blogs at Shifting My Perspective.