Copyright 2017 Erin McCole Cupp. All rights reserved.[/caption] Hi, Rosary Families! Long time, no post! When last I checked in with you guys, we were packing to go on our pilgrimage to Tyburn, Walsingham, Lourdes, Knock, and the 2018 World Meeting of Families in Dublin, Ireland. I was going over all the things my family and I were doing to get ready for all that moving from hotel to apartment to rental house; all that walking; all that penny-pinching to be able to actually afford such an endeavor. We've been home for a month now, and in a lot of ways, I still feel like we are unpacking. Thankfully, our laundry is back on track — or as on track as laundry ever gets. The gifts I am unpacking seem to be souvenirs for the next steps in our family's spiritual life. Luckily, they're souvenirs that are free to share. I offer them to you now.
Unpacking Our Family
When I imagined our family going on a pilgrimage, I pictured us peacefully traipsing from site to site, heads bowed together in prayer at sacred shrines, smiling at each other over cozy meals, maybe even romping hand-in-hand through a field of Provençal sunflowers … Yeah. Didn't happen. For one thing, the sunflowers were all dead and drying on their stalks by the time we were driving the A9 from Arles to Carcassonne. Don't get me wrong: travel is an excellent experience. It's also true that, from culture shock to jet lag and all points in between, travel can bring out the worst in us, and so often we save up the worst of ourselves for the people who have no choice but to keep us around — family. Harsh words are easy to come by in the heat of being lost on a left-side-drive Irish back road. Your first souvenir: God is always inviting us to grow in patience. Don't expect that growth to be painless.
Unpacking the Places
We are Pennsylvania Catholics. We came home to a state and country facing an unprecedented level of betrayal by those in ecclesial power. Many people are turning their backs in disgust on the Faith because the earthly stewards of our parishes and dioceses so utterly failed to live up to Christ's example. Some kind of collapse feels imminent. Our family, however, received a treasure on this summer's travels that I'm hoping to pass along to a Church that is hurting so badly right now. The places we visited all had churches (and Churches) that were rebuilt after a period of devastation, whether it was the English Reformation, the French Revolution, or the centuries before Irish Emancipation. The message we received over and over again was that, no matter how the Body of Christ is wounded, crushed and buried, Resurrection is inevitable. Second souvenir: you can't keep a good Man down. The same goes for His Bride.
Unpacking My Own Heart
Each pilgrim has her own experience, even when shared in the heart of a family, and especially at the core of that family — a marriage. On the one hand, I had all these images of our Church bouncing back after unimaginable destruction. On the other hand, I had family relationships that seemed to be cracking under the pressure, and no matter how much well-intentioned communication we tried, we still failed each other. Repeatedly. On the last day of this trip, my husband went to Bishop Baron's talk in Dublin, in which the message was how the family is, not in so many words, a laboratory for hope. Technology has made us accustomed to getting answers on demand, but the reality of family is that they don't respond like our smartphones. They have their own schedules, their own faults, but their own strengths, too, and as much as we are called to be at each other's service, we are not at each other's beck and call. Third souvenir: Hope isn't hope unless it is put to the test. As corny as it sounds, our families are on a journey, and the only way to reach our destination together is to let love slow us down until we match each other's pace.
Looking Ahead
Once per month over the next year, I'm going to share with our Catholic Mom community a reflection on one step of this adventure. I hope you'll join me in reflecting on the rich treasures our pilgrim Catholic Faith offers us and the combination fuel and road map the Family Rosary offers. Our Lady of the Rosary, pray for us.
To Ponder: How is the Family Rosary both fuel and road map for a family's pilgrimage through life?
---
Copyright 2018 Erin McCole Cupp
About the Author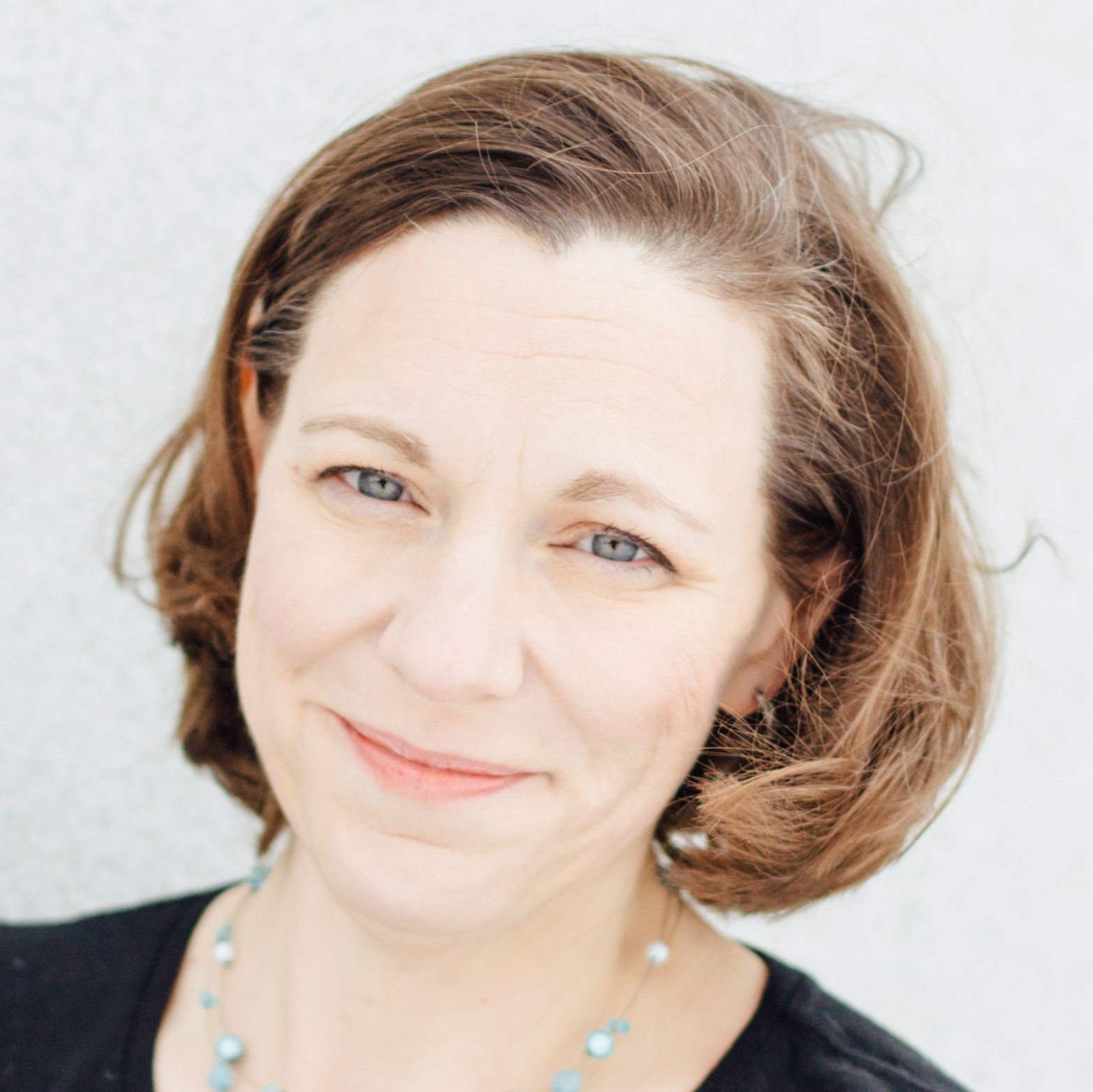 Erin McCole Cupp is the author of All Things New: Breaking the Cycle and Raising a Joyful Family from Our Sunday Visitor. Get to know her and take the quiz to find your rut-busting Beatitude at her website at ErinMcColeCupp.com.